On-Site St. Croix: Searching for Signs of a Coral Reef Comeback at Buck Island
If you grew up in, or visited St. Croix in the 80's, or anytime prior, it's likely you have warm and fuzzy memories of snorkeling the underwater trail at Buck Island. Known as "one of the finest marine gardens in the Caribbean Sea" since its ascension to U.S. National Monument status in 1948, the reefs off Buck Island's eastern shore presented as vibrant a kaleidoscope of colors and teeming undersea life as could be found anywhere.
From the moment you poked your head beneath the waves you could hear them all around you; scores of striking parrotfish pecking away at algae amid the coral, keeping the reef clean and lively. Angelfish, blue and yellow tangs, bar jacks, barracuda; even moray eels and seahorses were all common sights, the burgeoning reef providing a nice, healthy marine environment to explore.
These days, though, the underwater scene at Buck Island is much different than back then…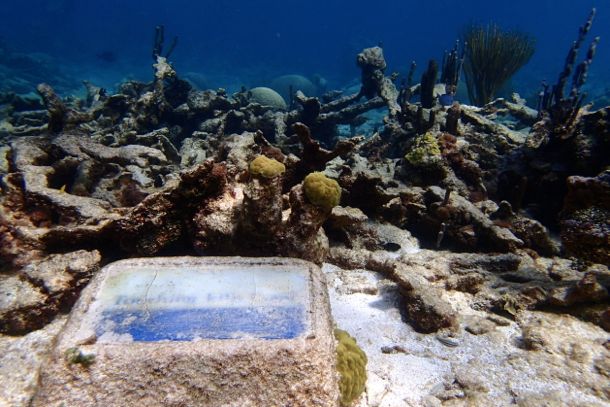 Most of the reef along the trail now looks like this…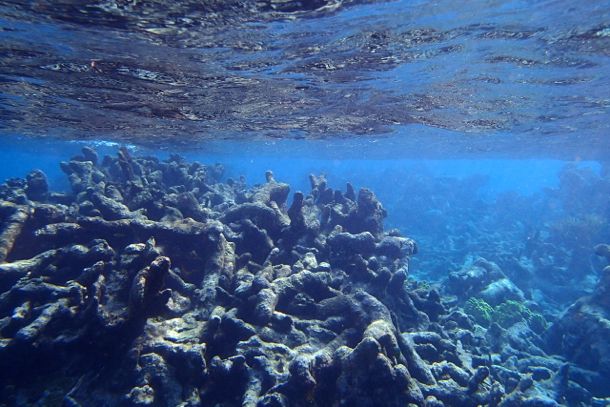 So, what happened? The primary culprit was a nasty dose of coral bleaching brought on by unusually high water temperatures throughout the Caribbean in 2005. Unfortunately, corals don't like warm sea temps as much as we do, rendering reefs a virtual wasteland.
What's interesting about these images, though, is that they actually show an improvement in the overall health of the Buck Island reef system in recent years. Look closely and you'll see some scant new growth coming along. Get underwater here yourself and you just might see more good signs, like these guys…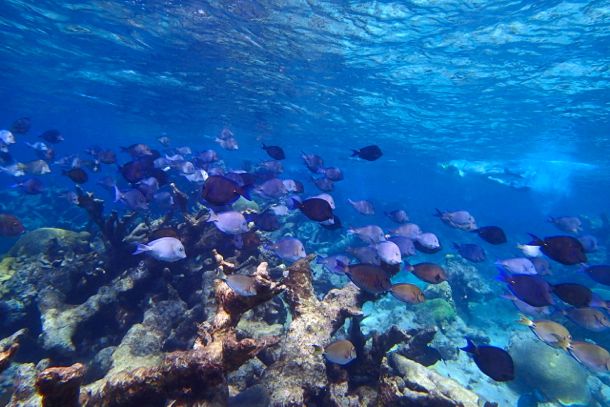 I'm not sure that you could've found such a nice school of blue tang here a few years ago. And what about this pretty sight…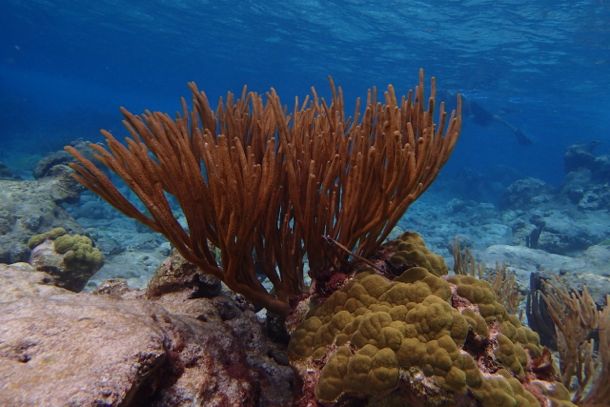 Bleaching can prove fatal to coral, but I got the sense that the reef along the underwater trail at Buck Island was making a comeback. To verify my suspicions, I checked in with an old high school friend, Roy A. Pemberton, Jr., who now serves as the Director of Fish and Wildlife in the U.S.V.I. Department of Planning and Natural Resources.
His take is that the comeback is at somewhat of a standstill.
…we have had no major die offs but there is a pocket of warm water still hanging in the area.
Roy further noted that the reef along the trail is but a small portion of the total reef system at Buck Island.
There are a lot of other areas that are doing better at Buck.
A bit of a mixed bag, to be sure, but I remain encouraged that better days lie ahead for Buck Island's reefs.
Have you snorkeled here recently? If so, what do you think?
Related Posts