Roti Master? Putting The Name of St. Croix's Newest Roti Shop to the Test
The title of "master" is not one that should be assumed lightly. Mastery infers an absolute knowledge of a particular topic or skill. An unassailable, all-encompassing expertise distinguished well above and beyond all others. In this way, as longtime UC readers well-know, there can be no other roti master for me than my Mom. (Her gravestone says as much.) So, you just know that I had to check out Roti Master, St. Croix on a recent visit back home.
I wasn't even hungry at the time. It was a Sunday afternoon. My only care, really, was getting to Dorsch Beach to take a dip.
The two magic words on the small, Trini-styled sign astride Centerline Road, though, compelled me to stop.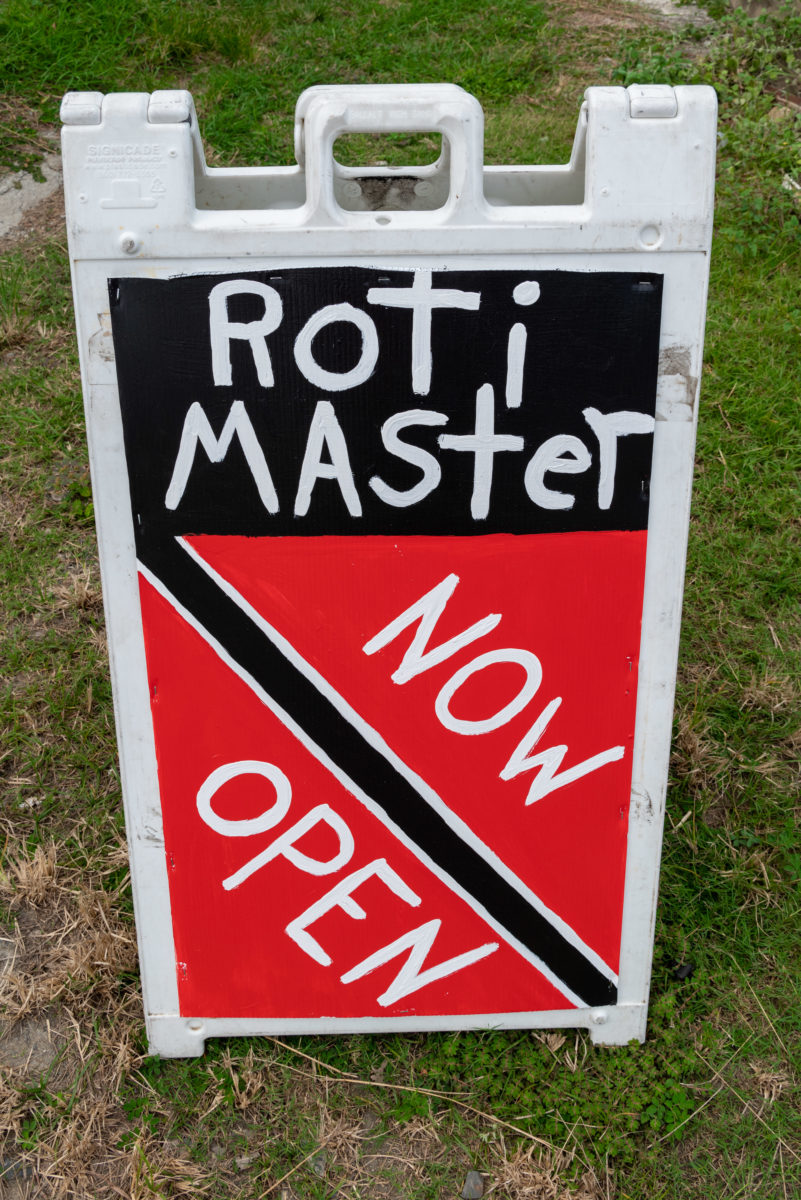 Who could be so bold as to call themselves Roti Master?
I had to put this place to the test…
Roti Master's Deep Trini Roots
The first thing to know about Roti Master is that it is not so much a place as it is a woman. An incredibly lovely woman named Diane.
Like my Mom and all of the other best roti chefs I've ever known, Diane hails from Trinidad. Specifically, she's from Laventille, one of the more culturally significant enclaves of the entire West Indies.
Arguably the oldest community in East Port of Spain, Laventille is the birthplace of the steel pan. It is also where you'll find the House of Angostura, home to the world famous Angostura Bitters and similarly great Angostura Rums.
During the dark days of colonial rule and slavery in Trinidad, Laventille held revered status as well…at least among the enslaved. Those fortunate and brave enough to escape bondage were often said to flee to the Laventille Hills.
Diane's Lifelong Dream
So yeah, Diane is rooted in the heart of a lot of what makes our home region so special, particularly from an Afro-Caribbean sense. Her earliest attempts at making roti, though, were more humble than her home neighborhood's storied history.
I was always in the kitchen. I was always playing with flour and dough from [since] high school.
Somewhere along the way of her self-education in the kitchen, Diane discovered her life's ambition.
My dream was always to have a roti bar and restaurant.
As straightforward as the dream sounds, Diane took a rather roundabout way of achieving it.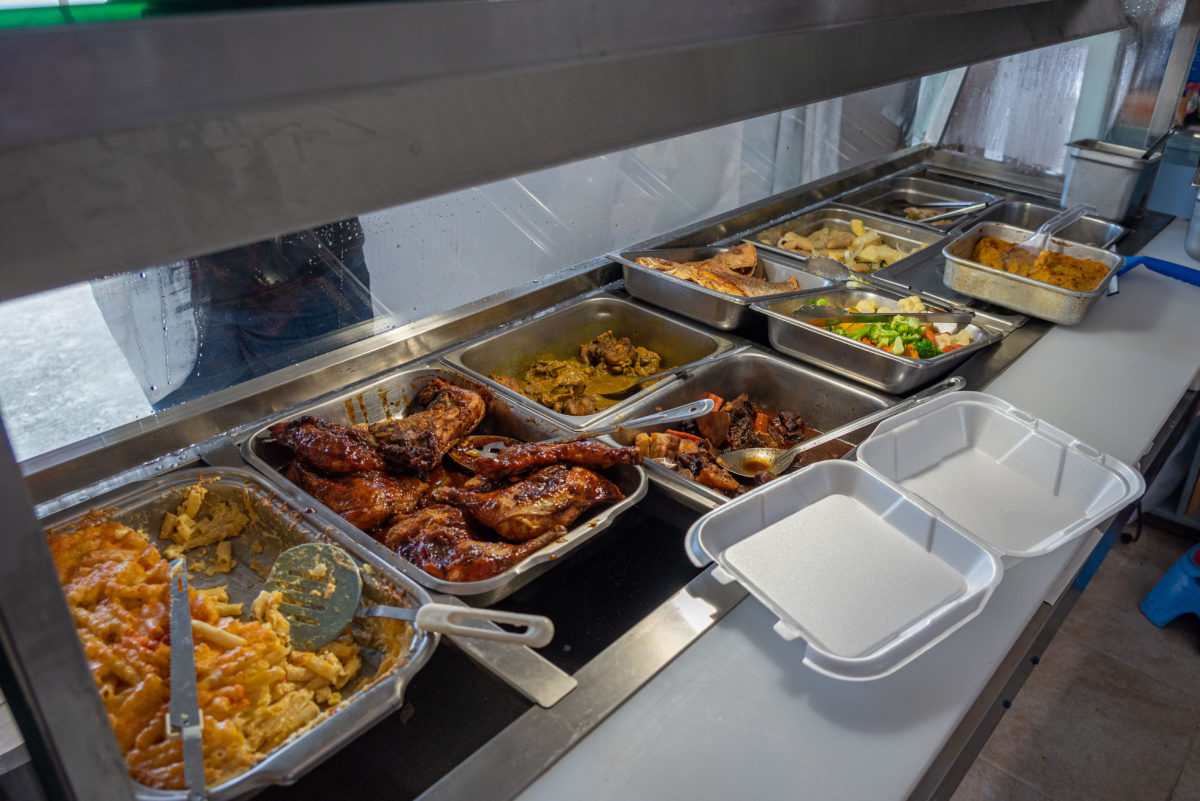 She spent many years living in the United States; first in Miami and later in Louisiana. She started a family along the way; lived in Saint Croix for a time. All the while, her dream remained on hold; the business of skirting the waves of life's ups and downs taking precedence.
Finally, in 1998, Diane returned to St Croix more determined than ever to fulfill her roti bar and restaurant destiny.
Making a Fresh Start Back in St. Croix
She started out on the road selling pates, rotis, and other West Indian treats at local festivals around Saint Croix. Harbor Nights, St. Patrick's Day Parade, Jump Up, Mango Melee… If there was an island-wide fete happening in STX, you can be sure that Diane Roti Master would be there.
It wasn't long before she had a strong and devoted following. Diane's cooking is just that good!
Plus, as she likes to say…
I put all my love into everything I do!
Years went by. Diane re-married. (More on that in a moment.) All the while, though, she remained on the road; her roti bar/restaurant dream deferred.
Finally, in the summer of 2021, Diane's dream came true! Roti Master opened just two weeks prior to my visit in early-August 2021. You'd never know it by looking at her or witnessing the boundless energy she displayed in simultaneously cooking, serving, and mingling with her clients, but Diane was 67.
I drew a lot of inspiration from Diane's story, which she graciously took the time to tell me in the midst of all her other duties.
Also inspiring: the love between Diane and her husband, Patrick.
Roti Master Bar is All About Love and Happiness
The pair had married just eight years prior. The easy-going interaction between the two of them, though, was more like that of a much longer relationship. They quite obviously "get" each other. This is a great thing as they also work closely together.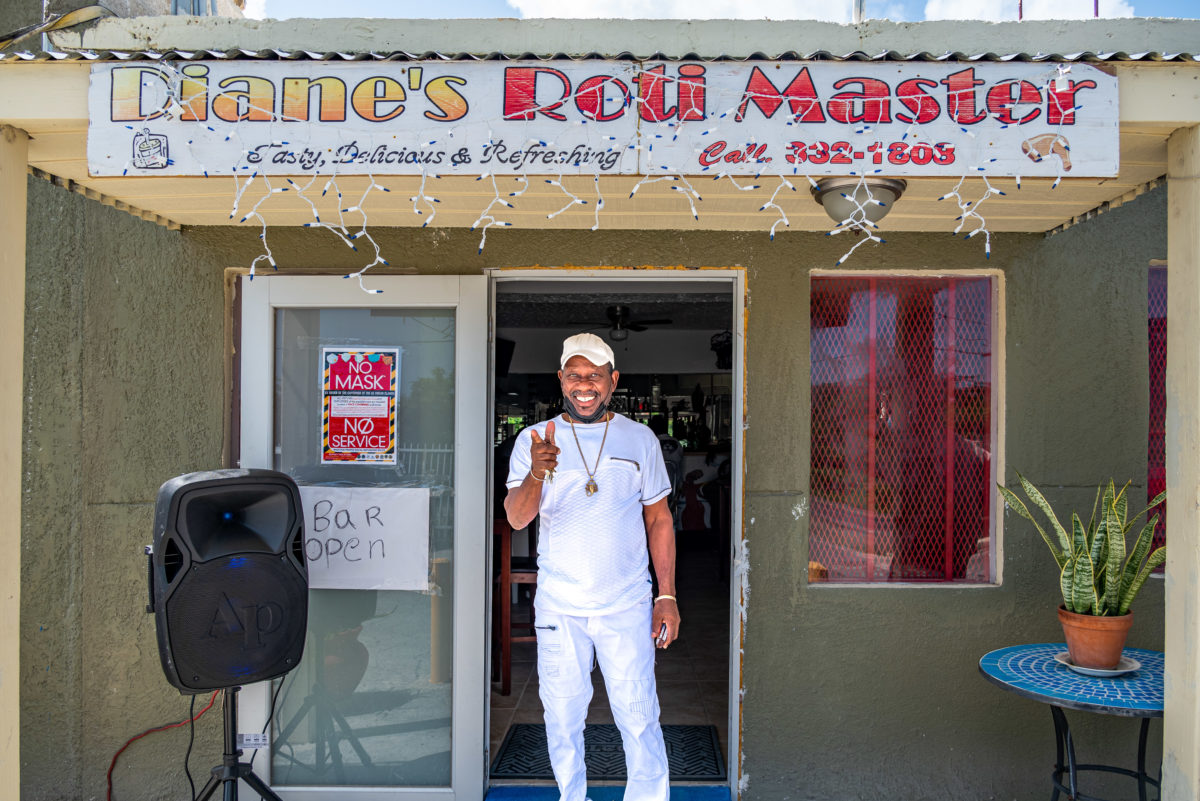 Patrick, a native of Saint Lucia, runs the bar and the music, while Diane works her magic in the kitchen. True to the Roti Master name, Diane's food is the star attraction here, of course. That doesn't mean, though, that you should sleep on Patrick's bar.
I found ice-cold beers and a good selection of rums and other spirits at Patrick's bar. Being Saint Lucian, Patrick also keeps a nice stash of bush rum behind the bar. Pretty standard stuff among real, authentic local West Indian bars in Saint Croix.
The big deal here, though, is the value.
Patrick keeps things simple, charging just $3 for everything. Every beer, rum, whiskey, cocktail – EVERYTHING: $3.
Everything, that is, except for what Patrick calls "top shelf" liquor. Those he prices at $4.
Patrick's straightforward value-pricing is rooted in a simple, heartfelt philosophy.
If my customer is not going to be happy, then I am not going to be happy. So, I try to make my customer happy.
Believe me, hanging out with Patrick at the bar enjoying a few drinks is priceless in and of itself. Indeed, come to Roti Master for Diane's food, but stay for the nice-priced drinks and good lime.
The Roti Master Difference
Oh, and speaking of Diane's food, I have to say that her roti is pretty exceptional.
The roti shell was a tad on the doughy side for my taste, but the curry beef inside was fantastic. Savory and nice with just the right amount of heat and spice.
A veggie roti that I had on a separate visit was also great. (Thanks, Corina.) I read on her Facebook page that Diane uses 16 different beans and herbs, whole wheat flour, and home-grown veggie chunks to produce her veggie roti masterpiece. Even with as big a meat-lover as I am, I have to say that Diane's veggie roti is truly something special.
The thing that makes Diane a real roti master relative to the majority of her competitors, though, is her roti shells.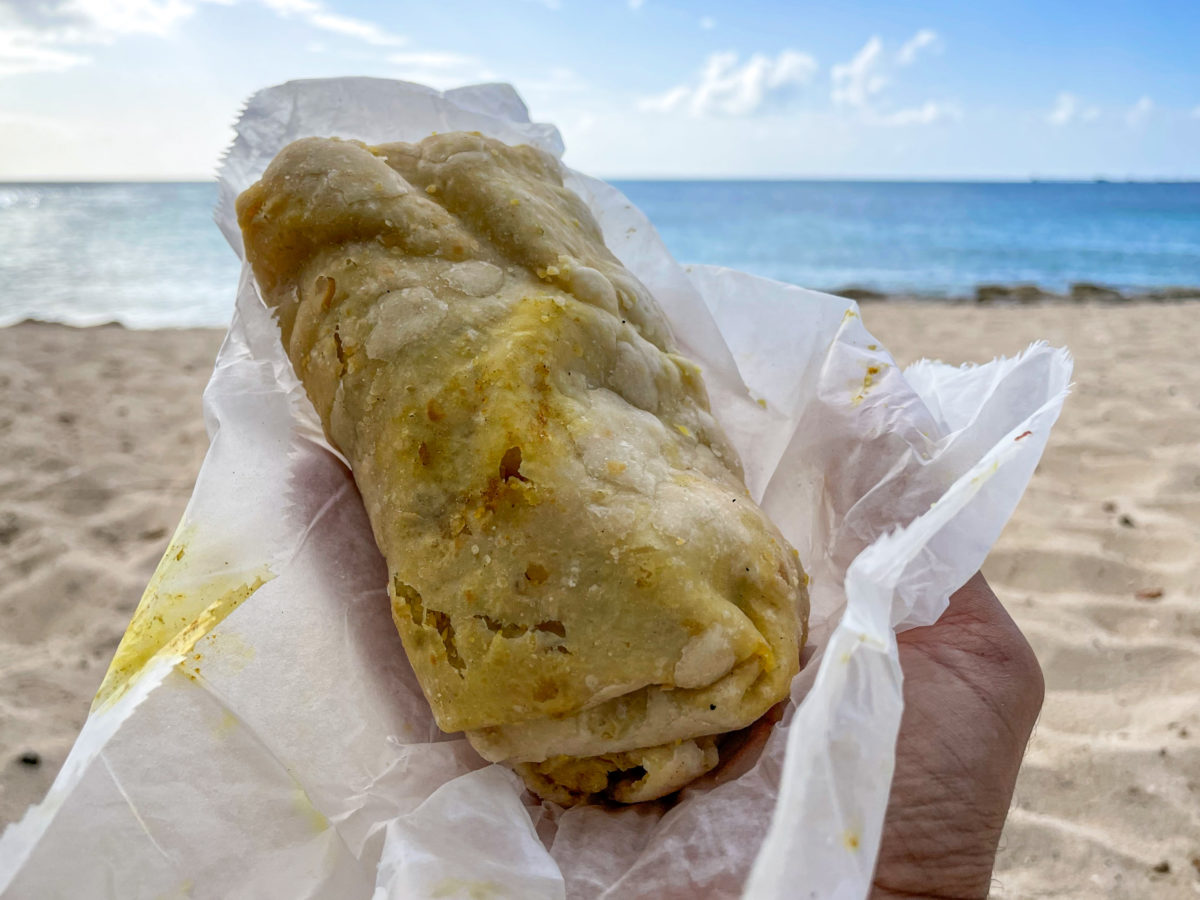 You see, most purveyors of roti in St. Croix do not make their own roti shells. (As I understand it, there's one lady in Frederiksted that supplies most of the roti shops.) This figures as making the shells is the hardest, most time-consuming part of the whole roti-making process.
A true master, as I noted above, is an expert at ALL facets of her trade. Her expertise is all-encompassing in her field. When it comes to roti, that means you have to produce the full dish, shells and all, to earn the title.
Just as my Mom did, just as Diane does, just as I hope you get a chance to enjoy when next you're in St. Croix.
If You Go…
Roti Master is located on Centerline Road (also known as Queen Mary Highway) just west of West Airport Road. Standard roti options include chicken, beef, veggie, goat, shrimp, and conch. Crucian pate choices are beef, conch, shrimp, chicken, and saltfish.
The full menu, though, features more than just roti and pates, of course. Oxtail, doubles, curry chicken, fried rice, peas and rice, ground provision, jerk chicken, fried fish, boiled fish… Specials change regularly based on what's fresh and available.
For updates on hours of operation, specials, and more, be sure to like Roti Master on Facebook.
Oh, and when you get there, please give Diane and Patrick my best.
Related Posts