Salt Great Pond Brings Gourmet Treats to St. Croix's South Shore
For the longest time, adventuring or beachin' it along St. Croix's South Shore required packing a lunch. The area is fairly remote and blessedly underdeveloped by our small island standards. Unless you knew someone who lived out here, you certainly would've never planned to dine out in the area. There simply weren't any options. Now, however, Salt Great Pond is changing all that.
Open as of March 2019, Salt is the love child of Chef Chris Booth and his wife, Kelly. The pair, both graduates of Baltimore International College, have a couple decades of culinary industry experience. Crucian culinary connoisseurs may remember Chef Chris' scrumptious treats from his years at Savant and Duggan's Reef.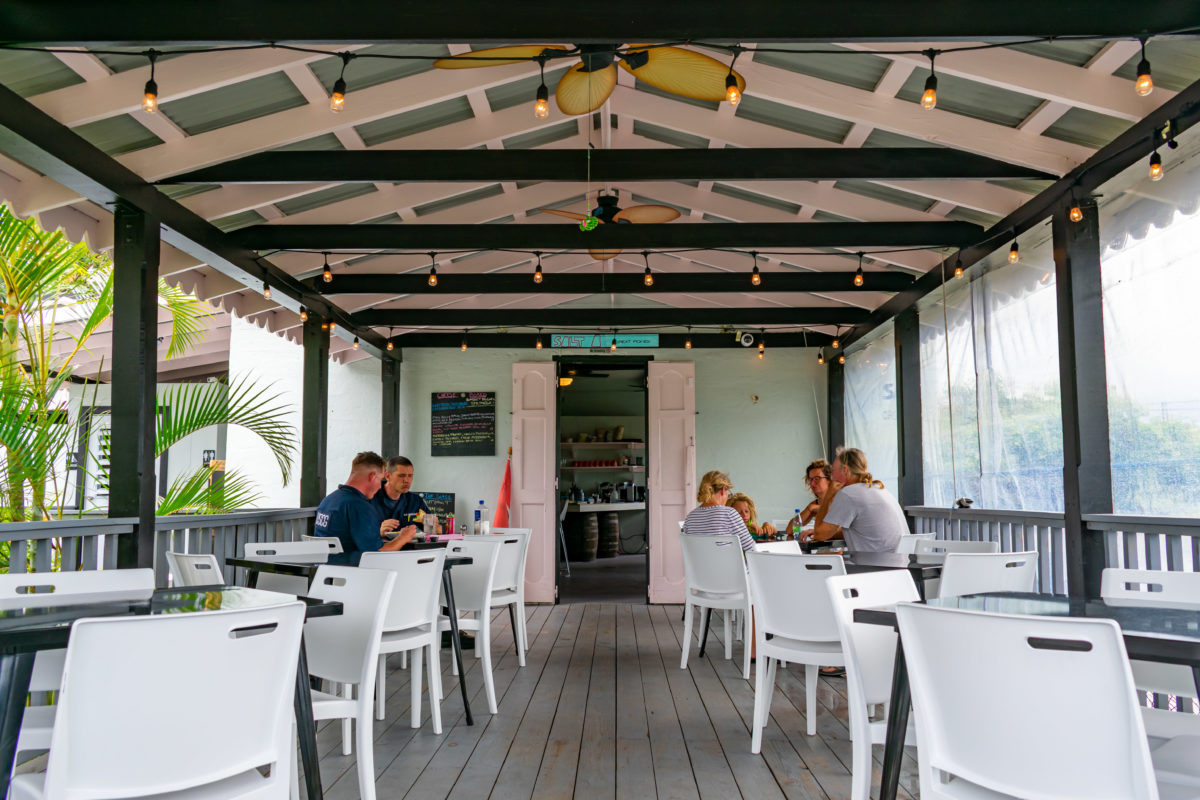 Now, with Salt Great Pond, Chef Chris and Kelly get to put their special stamp on everything; developing an all-new eatery concept in a spot heretofore known primarily for being very, very smelly.
Cattle Preceded Cuisine
All throughout my childhood years growing up in St. Croix, the building that now houses Salt was part of a cattle farm. Anyone driving in the area back then will remember the handmade cattle crossing sign just ahead of the turn where Salt sits today.
When I happened in here on a Friday morning last July, though, all the smells were of gourmet goodies.
On The Menu At Salt Great Pond
Breakfast, lunch, and dinner options at Salt feature fresh local ingredients sourced mainly from Crucian farms like Art Farm and the surrounding seas. As such, options change with the seasons, though you can always expect fresh eats.
(Have a look at the Salt Great Pond menu.)
You can also always expect your meal to be bursting with flavor. As the bartender, Brogan, explained to me, Chef Chris employs a special vacuum base marinating method for his meats. This, combined with his signature slow cooking style, yields meat dishes that are juicy and incredibly rich with flavor.
As big a meat-lover as I am, though, I opted to try something lighter on my visit…
This shrimp omelette, crafted with fontina cheese, onions, sun dried tomatoes, basil oil, and mushrooms, was positively fabulous… And I don't even like mushrooms! Even the toast was divine!
In addition to anything meaty, next time I'm at Salt I definitely need to try the watermelon salad. Everyone that I ran into on-island during my trip seemed to know it and LOVE IT!
Salty Cocktails
Another thing to love at Salt: the cocktails…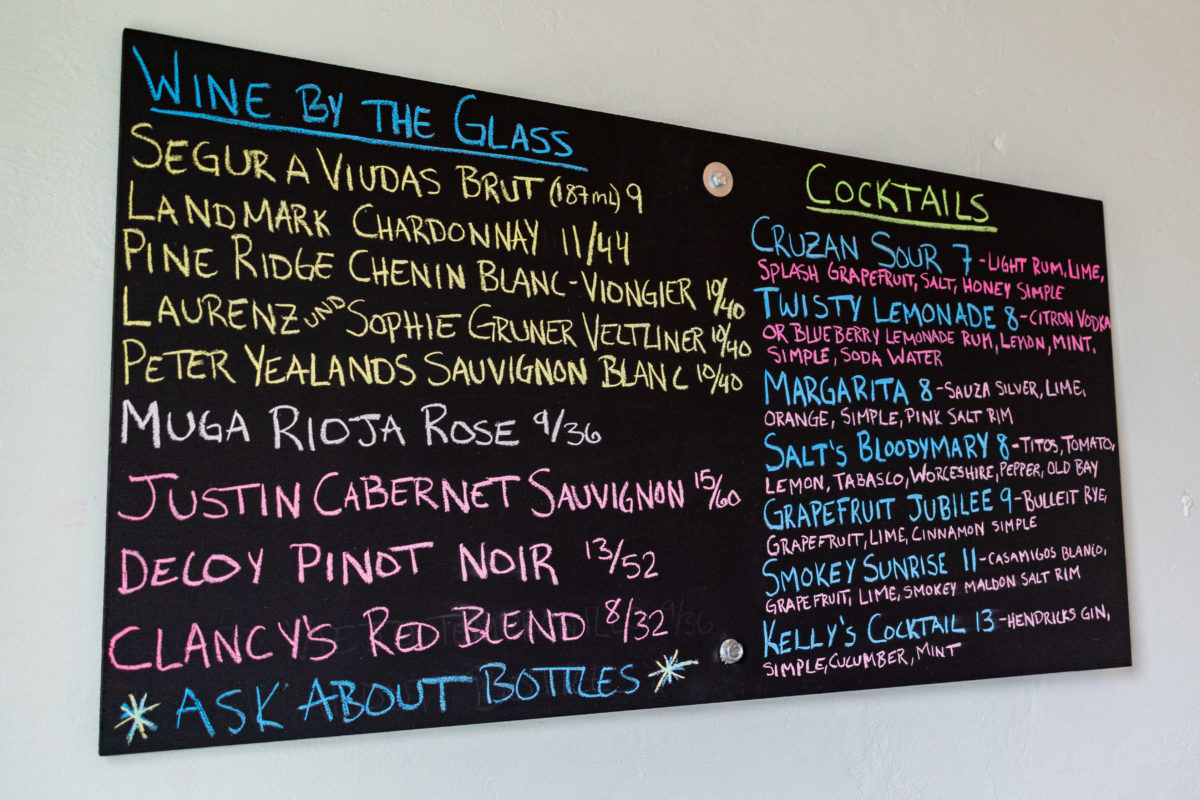 The wide variety of tasty options carry forward Chris and Kelly's commitment to keeping things fresh and local. As you might guess, salt also features prominently in many of them.
The Cruzan Sour I went with was nothing short of a revelation. Simple, utterly refreshing, and not too sweet, there's no way to only have just one.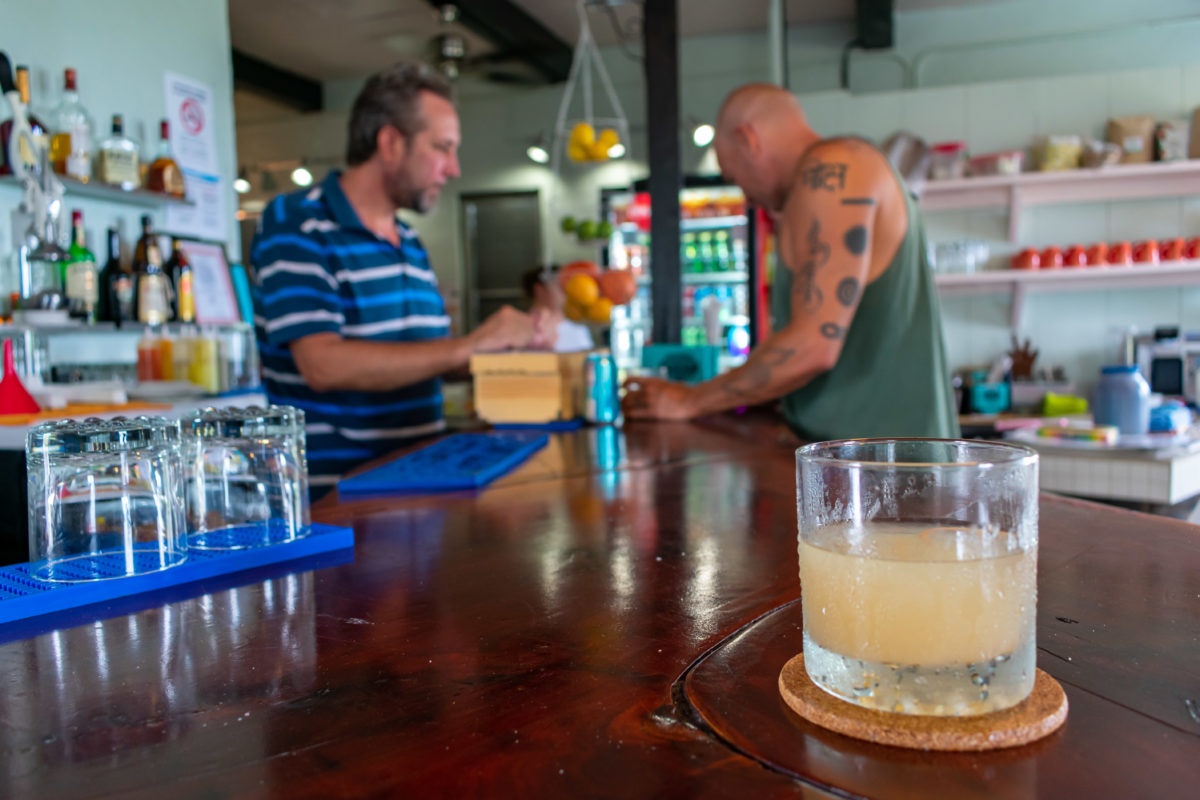 So yeah, Salt Great Pond is all kinds of wonderful in a spot I never would've expected. Even if you have to go well out of your way to pay them visit, just do it. Believe me, it's worth the trip.
Salt Great Pond Operating Hours
Salt Great Pond is open everyday except Tuesday. Mondays and Wednesdays are solely about breakfast and lunch (9am open, 3pm close). The same breakfast and lunch hours apply to Thursday, Friday, and Saturday, but Salt also serves dinner those days from 5–8pm. Sunday brunch kicks off at 10am and ends at 2pm. Dinner Sunday night runs from 5–8pm.
Related Posts