Snorkeling Butler Bay, Saint Croix, Sharks or no Sharks
When your friend is a marine ecologist whose bona fides include research stints with the Stanford Center for Ocean Solutions and the Scripps Institution of Oceanography, and she invites you to go snorkeling, you go. Such was the scenario that found me snorkeling Butler Bay on a recent trip home to Saint Croix, an experience made all the more memorable when, mid-snorkel, my friend posed this question…
Sooo…mmmm…how do you feel about sharks?
Yeah. Umm. Hmm…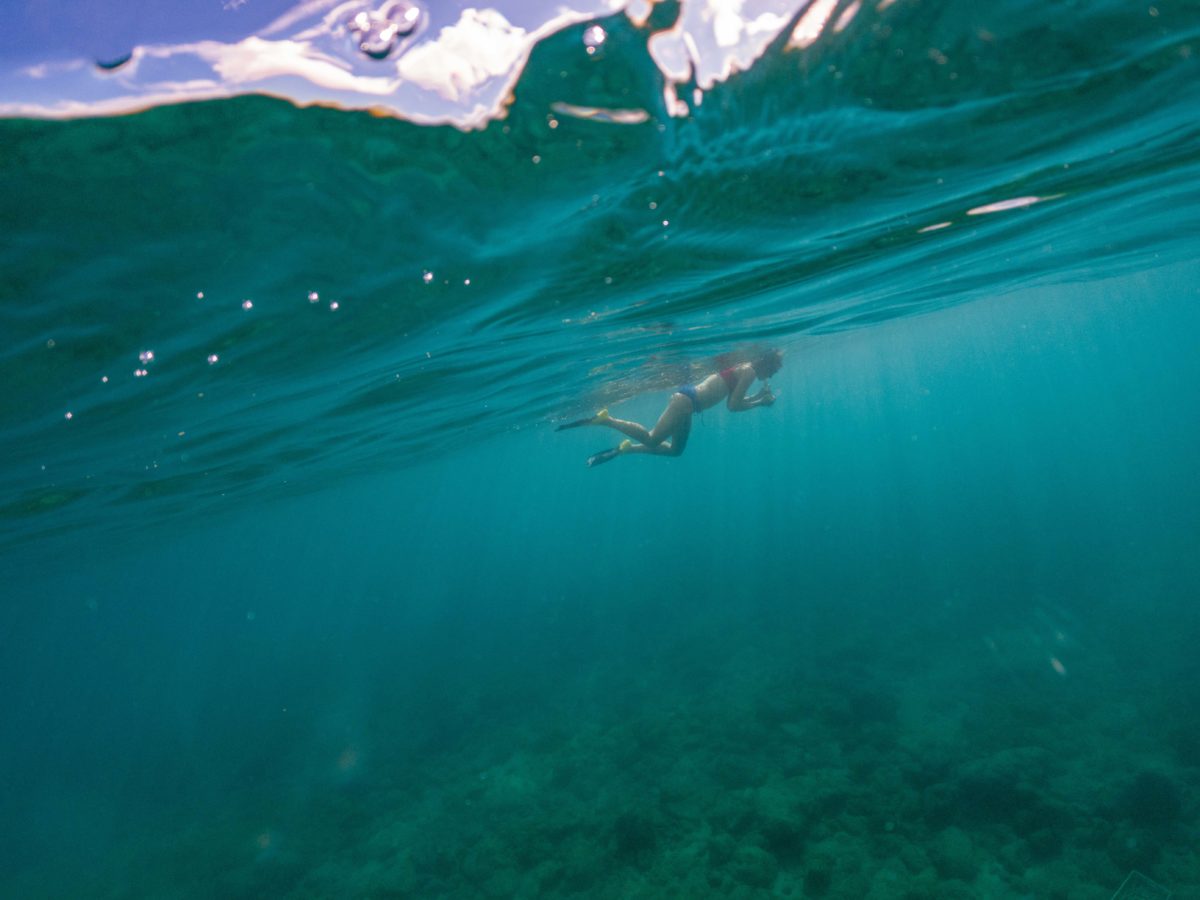 We were treading in about 10 feet of water. Her question, though, hinted that she wanted to go further out. To greater depths where, she said, she regularly encountered sharks. This was also where she wanted to show me something special… Not that we hadn't seen anything special already.
Snorkeling Butler Bay Shallows
Prior to plying the greater depths, my marine scientist friend had led me along a leisurely tour of the shallows. It wasn't my first time snorkeling Butler Bay, of course. As a teen, I'd masked up for fun here on more than a few occasions. Even back then corals stressed by the carelessness of man were dying by the score.
Snorkeling Butler Bay this time, though, did reveal a few encouraging signs of renewal.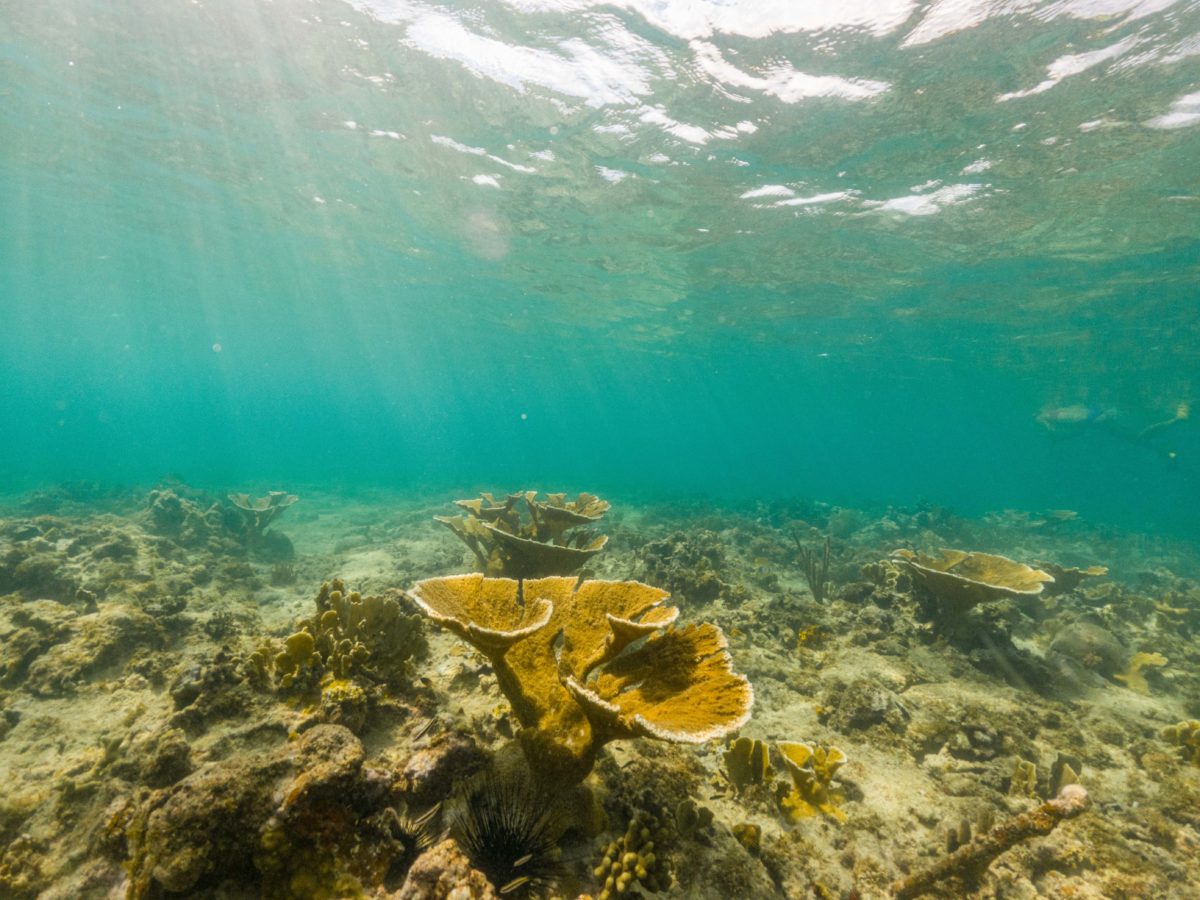 Despite uncharacteristically poor visibility, you could see new coral growth in pockets.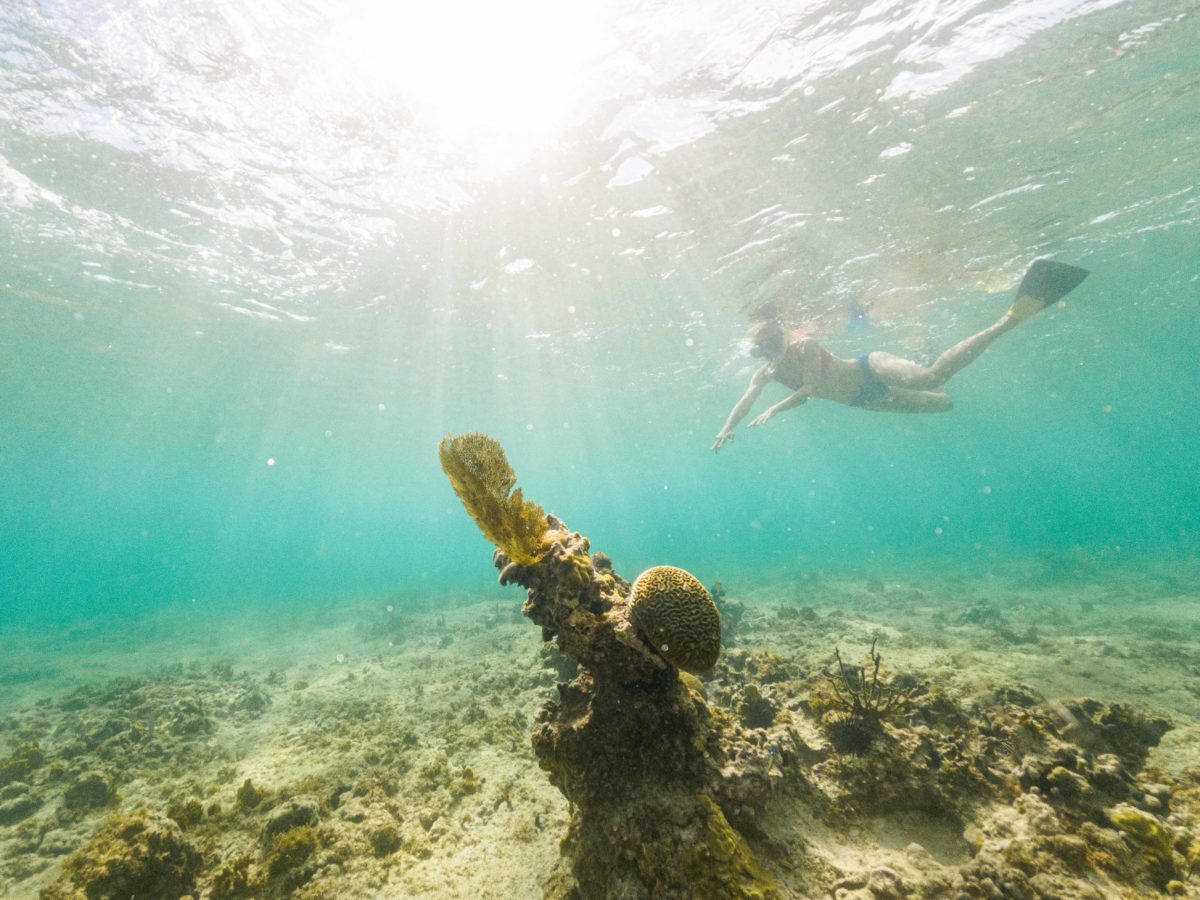 Elkhorn, brain, and other coral species weren't exactly thriving, but they weren't completely down for the count either.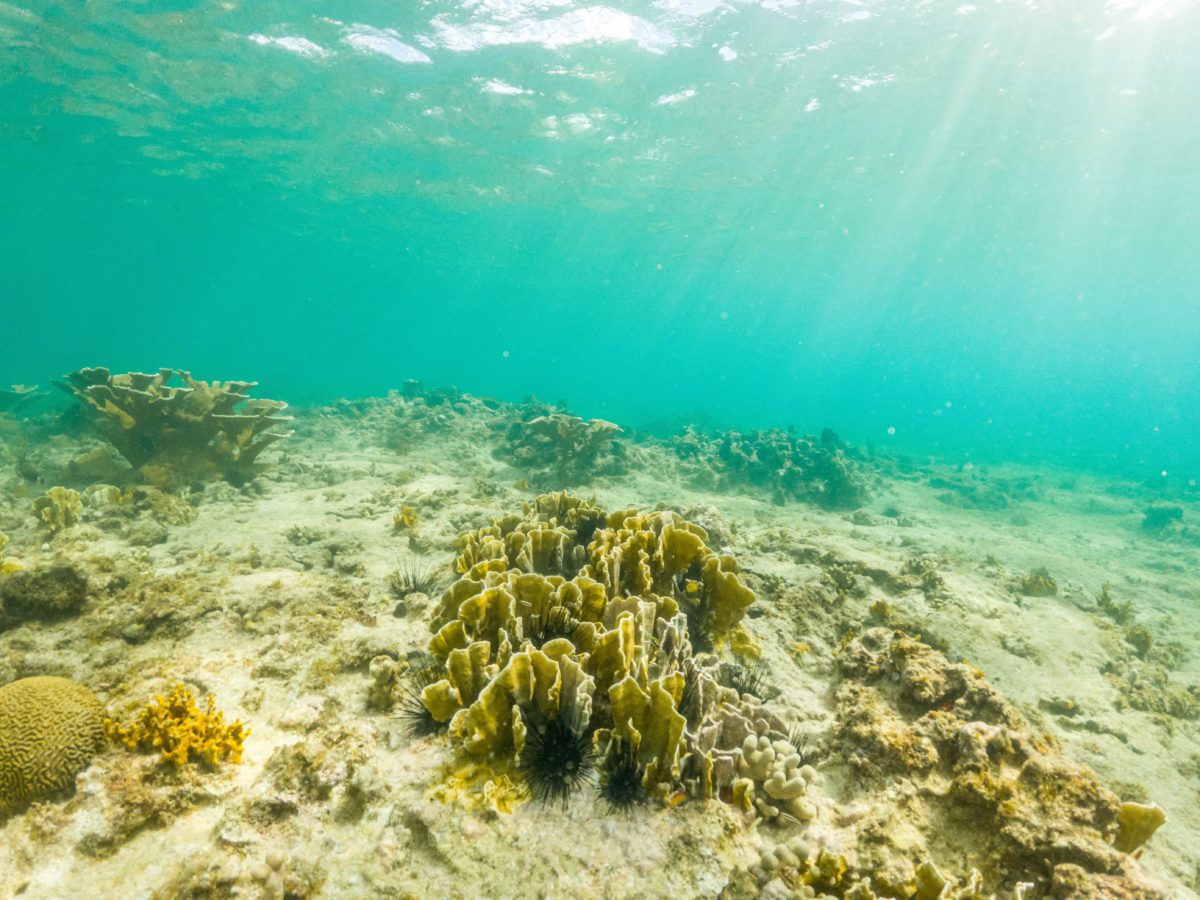 Corina the Coral Mama
Ensuring that the Butler Bay corals continue progressing is one of the many missions currently being undertaken by my marine ecologist friend, Corina Marks.
Regular UC readers may remember Corina as the owner/innkeeper at the Sugar Apple Bed and Breakfast, and the Feather Leaf Inn, which sits right above Butler Bay. Snorkeling Butler Bay is among her favorite things to do in her spare time. You know, when she's not inn keeping.
She doesn't just do it for fun, though.
All throughout our snorkel session Corina dutifully tended to the corals. Like a doting mom, she plucked away harmful snails, giving her coral "kids" a better chance at life. She even appeared to take note of their size, like a mom marking her son or daughter's increasing height with pencil marks on door frame.
In a deeper corner of the Bay, though, Corina's doing even more to help young corals thrive.
To the Depths, Sharks be Damned!
Out where Butler Bay's depths reach about 14 feet (and sharks apparently abound), Corina showed me the ultimate expression of her motherly love for her coral neighbors.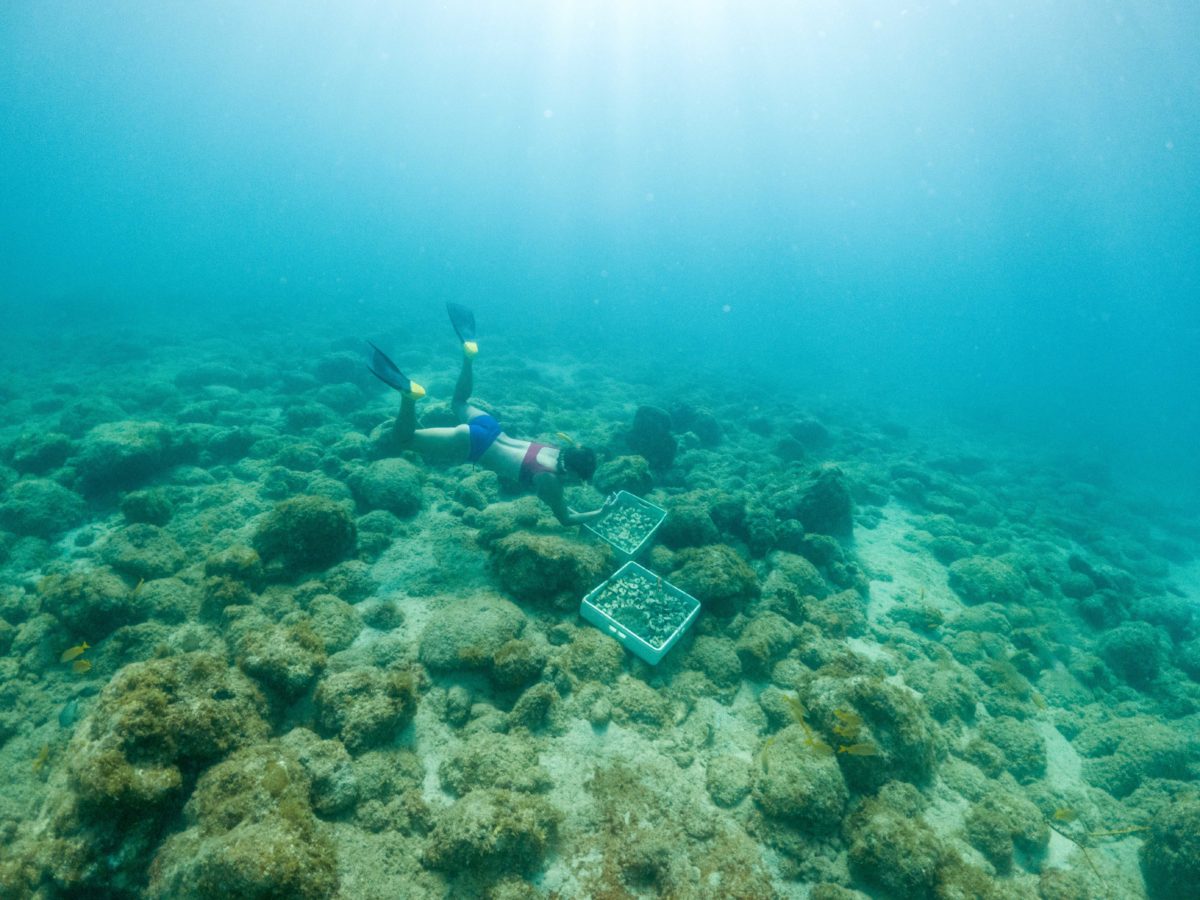 The cement casings are specially conditioned to create an ideal environment for new coral growth. Smell, taste, texture – Corina ensures that it's all too cozy for baby corals to resist.
If all goes well, the next coral spawn will see baby corals settling here. From there, they can be studied and coddled into adulthood.
I guess you could say that Corina's nesting out here, right?
Here's hoping that her maternal instincts and scientific smarts yield a burgeoning new brood of beautiful Butler Bay corals.
How Best to Snorkel Butler Bay
Now, of course, you don't need to tag along with an esteemed marine ecologist to enjoy the best of Butler Bay. If you could, though, why wouldn't you?
Knowing Corina the little bit that I do, I'm sure she'd be up for snorkeling Butler Bay with uncommon travelers at virtually any time. That goes double, of course, if you're visit to Saint Croix includes a stay at one of her properties.
Check in with her via the Sugar Apple Bed and Breakfast, or the Feather Leaf Inn, and be sure to mind your manners around her coral babies!
Editor's note: Just for the record, I'm good with sharks. Mostly. And we didn't encounter any.
Related Posts