St. Croix Giveaway Winner: Kim Gittens!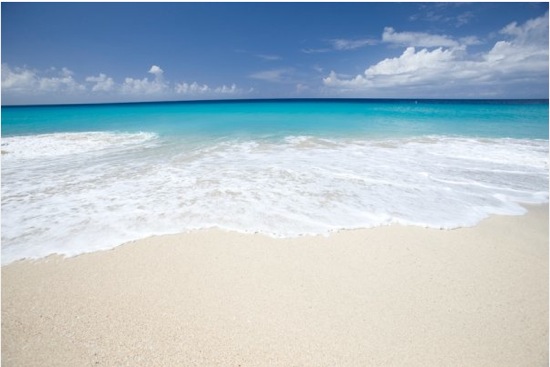 Congratulations to Kim Gittens of Montreal, Canada! You're the big winner of our St. Croix Giveaway! Here's the final rundown on all that you've won…
*A two-night stay at the Hotel Caravelle in historic downtown Christiansted
* Lunch for 2 at Cafe Fresco
* Dinner for 2 at Salud! Bistro + a lesson in mixology from our resident mixologist, Jesse Card
* $50 gift certificate at Mi Tierra boutique global imports store
* $200 in gift certificates for dining, shopping and activities + a VIP welcome bag courtesy of the U.S. Virgin Islands Dept. of Tourism
Of course, we hope that you'll get out and enjoy all that our home island of St. Croix has to offer as well, including incredible beaches like Sandy Point (pictured above), which for my money is the best stretch of sand and sea anywhere!
I also want to take this opportunity to thank everyone who invited their friends to become ours over the past few weeks. When we kicked off this promo exactly one month ago today, I never imagined that we'd reach our goal of 1,500 Facebook fans so quickly. We're truly overwhelmed by your support, and look forward to bringing you more stories on the Caribbean's hidden travel and cultural treasures well into the future.
We also look forward to launching a new giveaway soon! And if you think this first one was big, just wait 'til you see what we have in store for next time! Details are coming soon, so stay tuned…
Enjoy the weekend, everyone, and congrats again to Kim!
Related Posts