St John's Anglican Church, St Croix: Serving The VI Since 1760
Whether you're coming or going in Christiansted, it's hard to miss St John's Anglican Church. The historic structure sits astride the main road into town for those traveling from the central and western sections of the island. From here, the main road slopes downhill toward the waterfront, making the tallest spires the town's highest points.
Ironically, this same location, well away from the more popular historic attractions in the heart of town, also makes St. John's easy to miss. If you have an appreciation for historic houses of worship, though, it's well worth the trek up the hill.
Historic St John's Anglican Church, St Croix
St. John's, the oldest Anglican parish in the Virgin Islands, was founded in 1760 by the Church of England. As you can see in the photos, the church fully embodies the Gothic Revival style popularized in 18th century England and mandated for all Anglican churches around the world by the Church of England.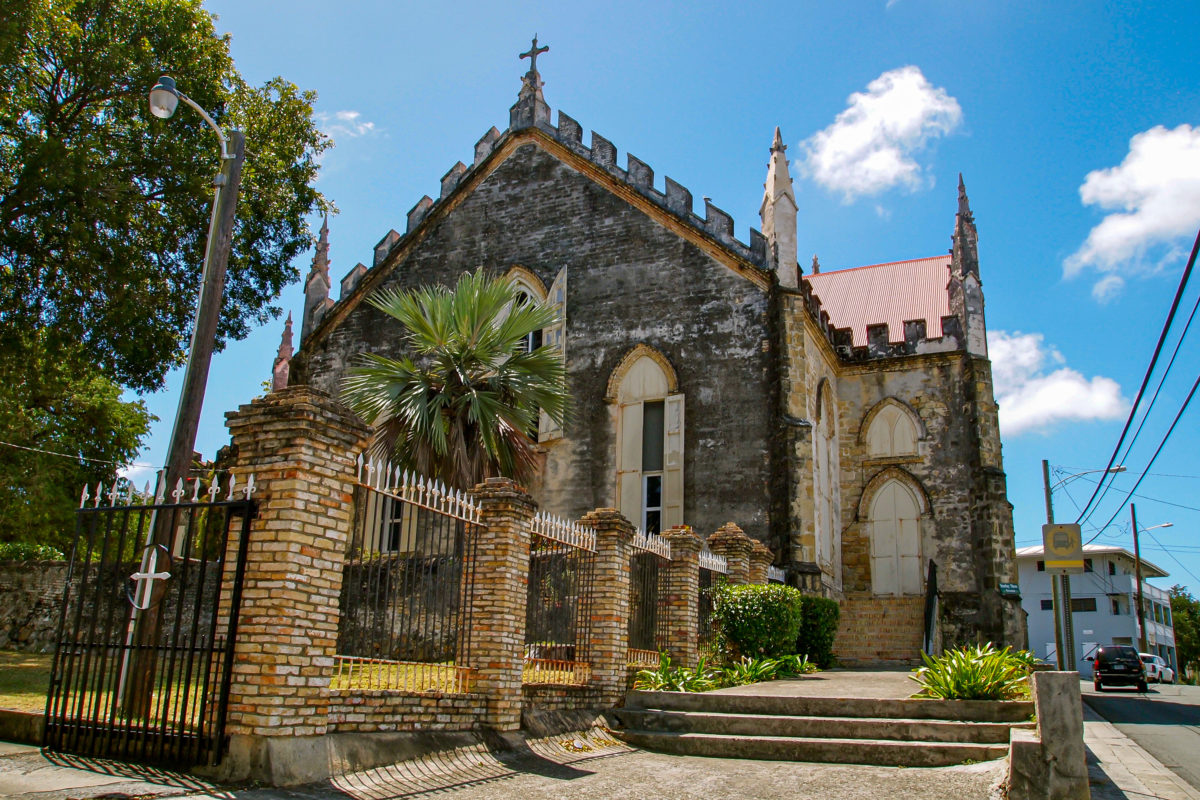 I'm always fascinated by the distinctive beauty of St. John's. Its bright red roof, that wasn't always that way (see 1941 image). Its weathered stone facade, intricate spires, arched windows and doorways. The church stands in stark contrast to the Danish colonial architecture that comprises most of Christiansted.
As you can also see in the lead photo above, the church is going through a bit of a facelift at the moment (March 2012). That doesn't mean, though, that you can't visit and worship here next time you're in STX.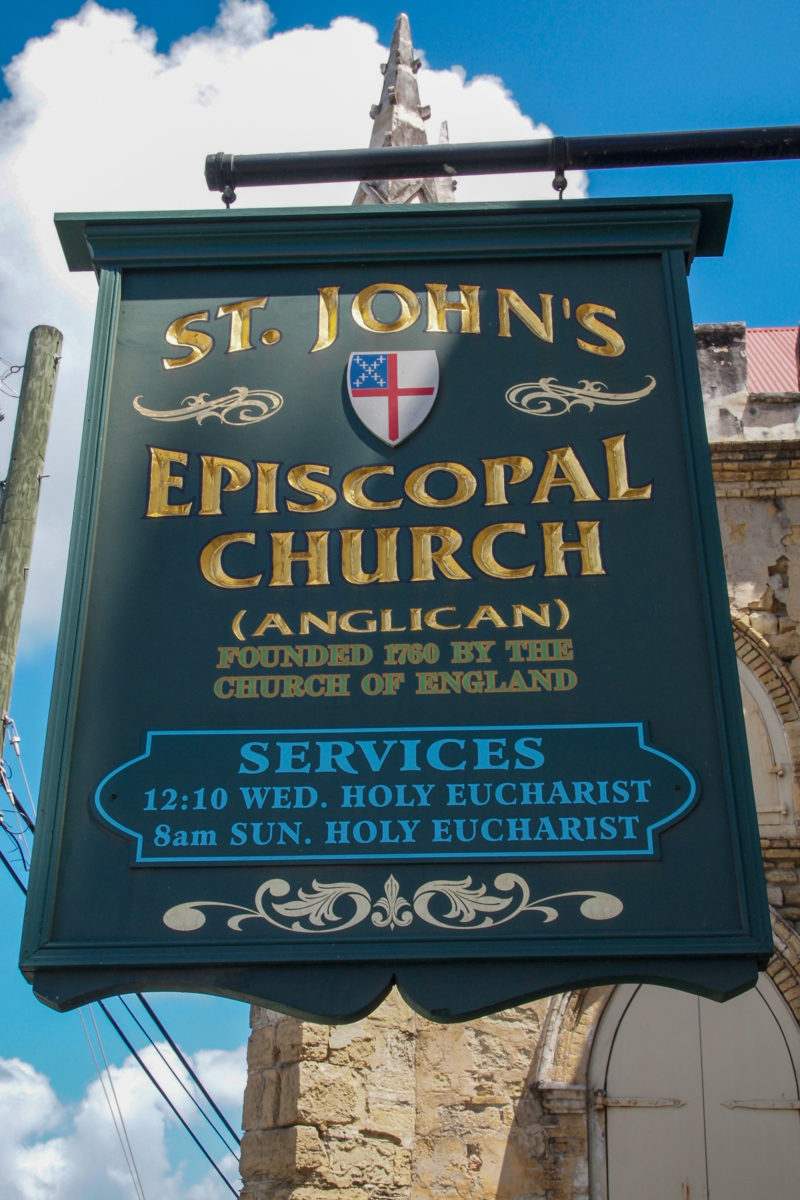 Services are held on Sunday mornings and Wednesdays at noon. If you're planning to visit outside of those times, don't be discouraged when you find the front door closed. Just go through the gate pictured above to access a side entrance.
Related Posts