A Christmas Coquito Bread Pudding Tease: Taste of the Caribbean
Note: This is an utterly cruel tease of a guest post from fellow Crucian Tanisha Bailey-Roka, AKA The Crucian Contessa. Attorney by day (nights, weekends, and even some holidays) she spends her remaining time, studying, creating, crafting, and sharing food! Now, let's see if we can convince her to share the recipe for the treat below! Please make her feel welcome.
Coquito is a drink that was brought to the island (St. Croix) from our neighbor island Puerto Rico probably back in the 30′s or 40′s, when many Puerto Rican workers migrated to the Virgin Islands. This elixir is similar to eggnog, but with the luxury of rum and coconut milk. It's a seasonal drink usually reserved for the Christmas Holidays.
On special occasions I cloak my love for this Caribbean-spiced drink in this incredible dessert. The word delicious is used a lot to describe food. But if you looked the word up in the dictionary you would see a picture of this bread pudding staring right back at you. No other definitions necessary! It truly is unapologetically DELICIOUS!!!
I haven't been able to correctly quantify this recipe to make it shareable, but suffice it to say that it is on my "To Write" list. Maybe even my "Cookbook List?" Until then, enjoy my "Ramblings" on it, and imagine!
I make most of my own breads, including Challah bread. Challah is a MUST for bread pudding. Its light, feathery texture elevates even the simplest french toast. It's hard to find on the island, so as with most things, I have to make it myself. For me, cooking is comprised of both the love of baking AND the necessity of it!
This dessert usually takes a minimum of two days to prepare, because you need to bake the bread. Let it cool. Let it age and dry at least one day. I find the dried bread better absorbs the custard more so than a fresh bread.
It starts like this, with a satiny and yielding ball of dough.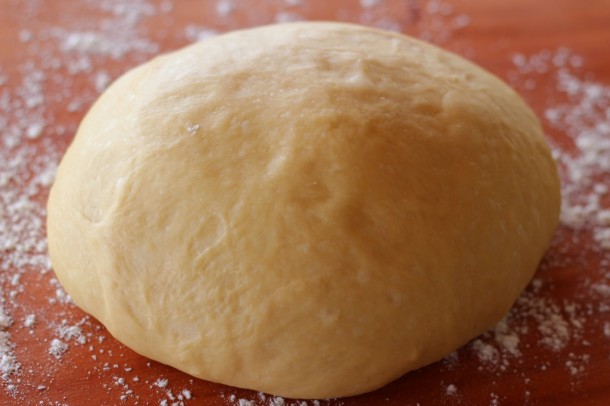 Then it continues: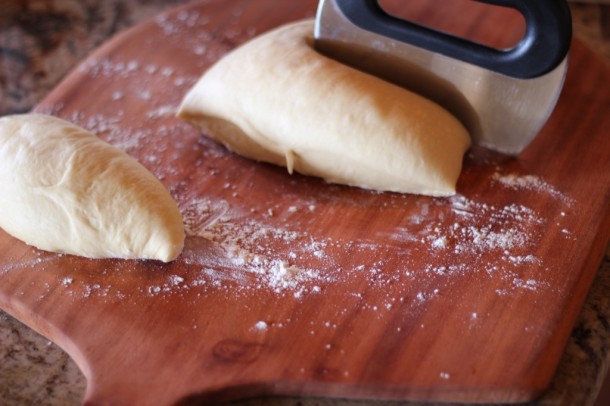 And then: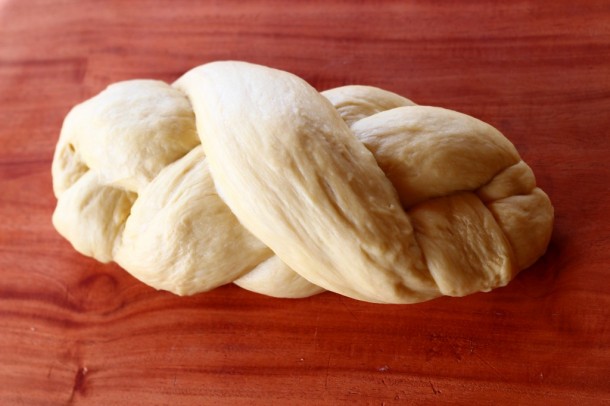 The first day ends on:
Then on the second day, I make the Coconut infused custard, Amaretto Caramel, and Coquito Rum Cream (all from scratch).
I only use fresh coconut milk and the reserved mash from the pressed coconuts in this dessert. Fresh brings out even more of  the overall coconut carnival that is this pudding!
The second day wraps up like this. Note the shards of fresh coconut peeking at you? Or the cinnamon swirls that etch their way across the expanse of this epic dessert!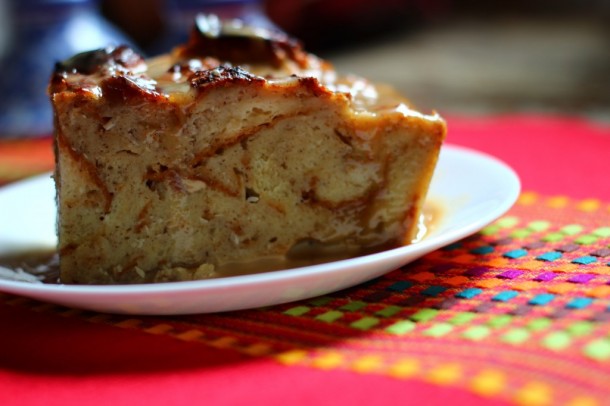 Despite its appearance, and adornments, this is NOT an overly sweetened dessert. I shared this with some friends recently at a local function I attended, and one sugar-averse person exclaimed in relief, mid-bite, through half-closed eyes, "It is NOT too sweet!!"
I find if you rely more on spices and flavorings, you can significantly reduce the sugar in most recipes. You are offering your senses something more complex than mindless sweetness. You are offering it full-on flavor!
The curtains finally draw on this: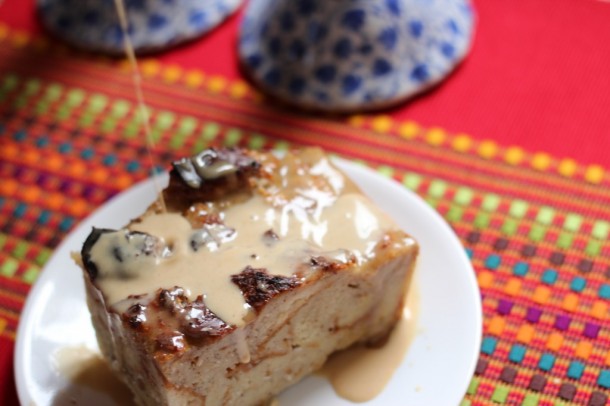 It is too sinful to call this dessert heavenly, so I will leave its tempting devilish undertones to your mind's imagination! Enjoy!!
Note: Want the recipe as bad as we do? Let us know in the comments below!
Related Posts