The Landing Beach Bar – Craft Beer Heaven By The Sea in St. Croix
If you haven't visited St. Croix in awhile and don't know The Landing Beach Bar, but recognize this building, don't worry. You're not going crazy. This is the latest incarnation of beach bar bliss directly across the street from Cane Bay Beach.
Maybe you remember it as Eat@Cane Bay. Or perhaps for you this will always be The Full Moon Beach Bar, or Cane Bay Beach Bar. (I'm sure there's a whole slew of additional names I know nothing about!)
Either way, the place is called The Landing Beach Bar now, and trust me, the primary elements that made you love its predecessors are still present today.
Same Great Beach Bar Bliss
Cane Bay Beach, with its attendant cooling breezes, generally calm seas, and amazing sunsets, retains much of its charm.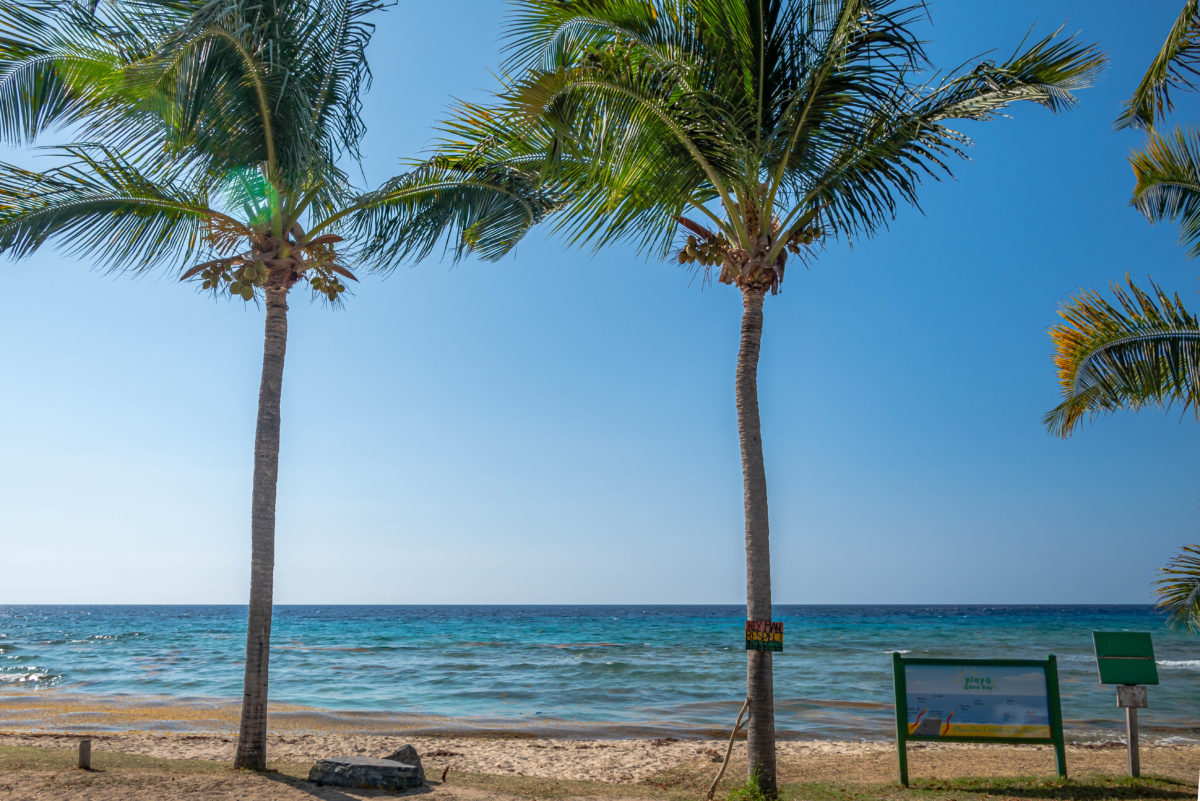 Eats at The Landing also remain a plus. I mean, just check out this heaping helping of mahi tacos that I enjoyed here recently…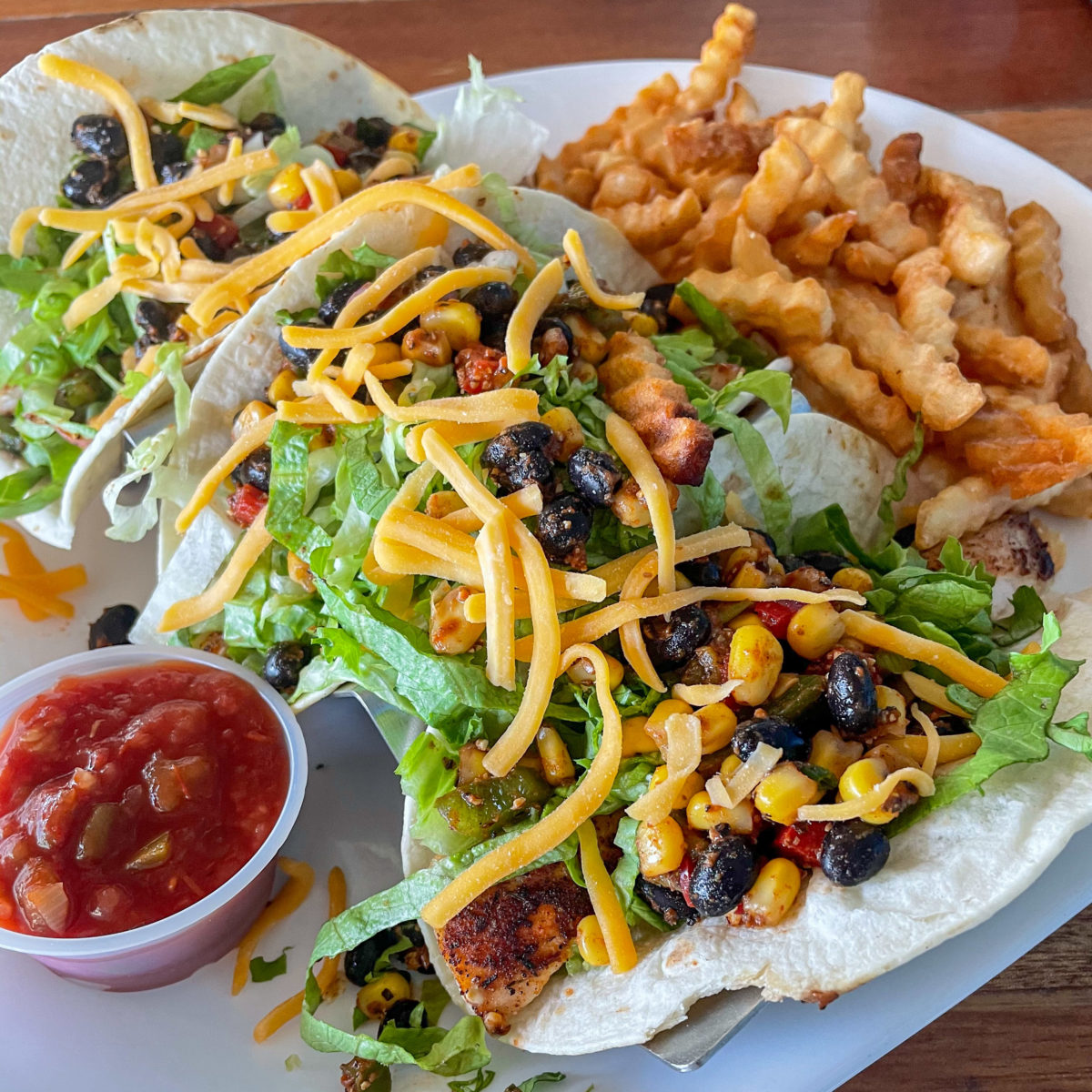 The menu board at The Landing Beach Bar certainly reminds me of the Eat@Cane Bay version, though with one conspicuous exception…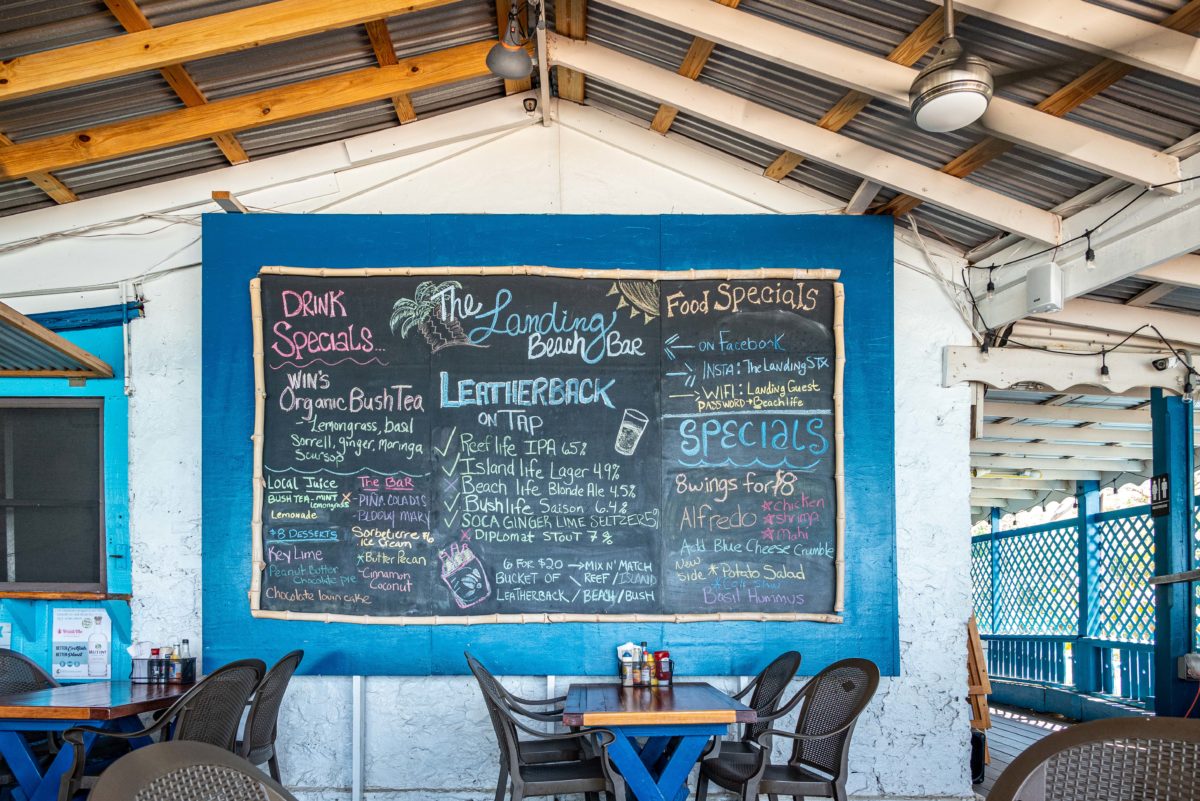 The Landing's Leatherback Craft Beer Connection
The words "LEATHERBACK ON TAP" scrawled in big, bold letters dead-center on the menu board speak to the one big change here. So too does the dynamic list of beer options listed just below.
You see, while the previous beach bars on this spot were great for all manner of drinks, The Landing has become THE prime spot for enjoying craft beers by the sea in Saint Croix.
The Landing is, in effect, beach bar heaven for beer lovers.
The main manna from this heaven is Leatherback Beer. St. Croix's newest hometown brews, Leatherback features prominently all over The Landing. So much so that you might feel compelled to sample a pint or two, even if you had no intention of drinking beer prior to arriving here!
*Note: There's a good cocktail menu at The Landing, and other beers are available too. Trust me, though, you'll want to sample a Leatherback or two.
The ties that bind the brewery with the beach bar are wrapped up in prime investor in both. The synergy works well, especially if you find yourself sipping on a Leatherback Beach Life brew while enjoying views like this…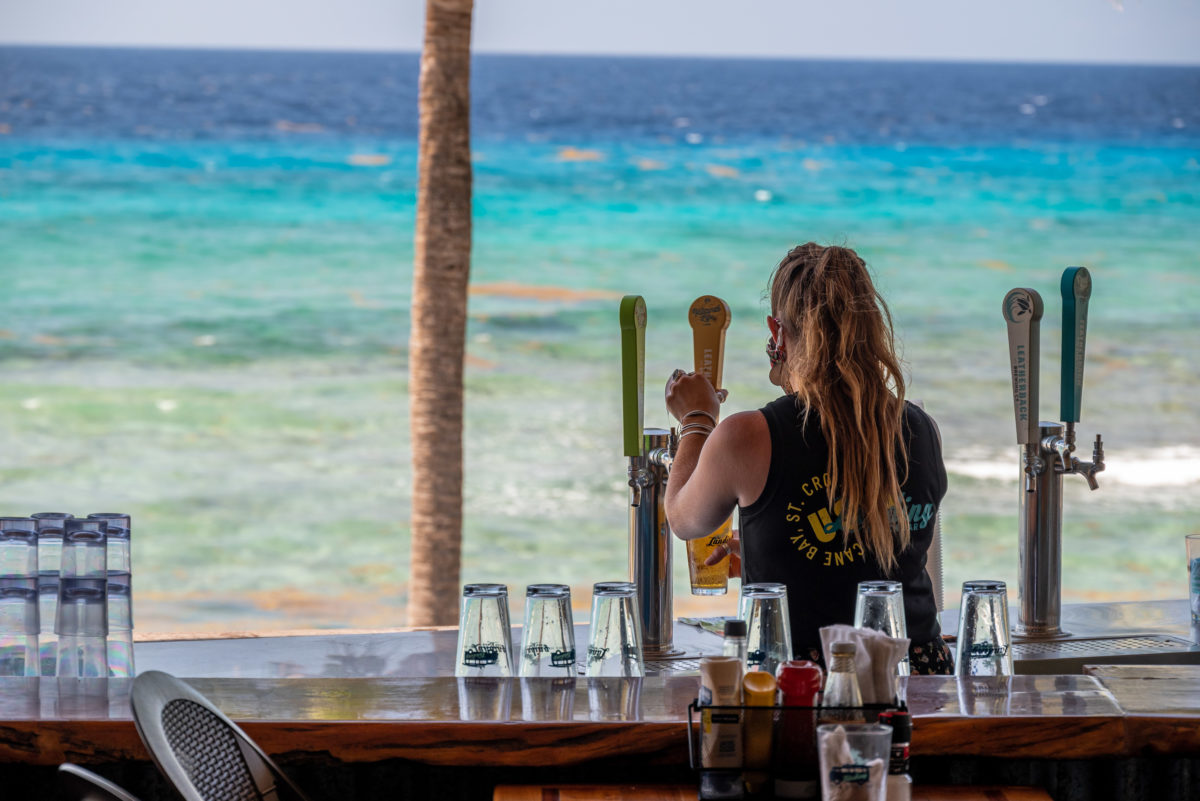 Indeed, the best things about this special spot live on (and then some) in The Landing. The fine line up of Leatherback beers on offer here only makes it even better.
If You Go…
The Landing Beach Bar at Cane Bay is open from 11am to 8pm Mondays, Wednesdays, Thursdays, Fridays, and Saturdays. Tuesdays are a day of rest here, so the beach bar is closed. Sundays hours are from 10am to 6pm.
Wednesdays are especially sweet at The Landing as the bar hosts popular local artists Kurt Schindler and Adrian Rogers for live music. Performances are held within the courtyard, just down from the bar/dining area. A separate beer and ice cream stand combine with open seating on picnic tables create an intimate setting ideal for families under swaying palms astride the sea.
For more details on upcoming events at The Landing, menu specials, and more, be sure to check them out on Facebook.
Related Posts