The Story of Buck Island's Breeziest Boater, St. Croix
I've known Carl Punzenberger since we were in single digits. We were in the same grade at St. Croix Country Day School. On weekends we'd explore the bushy wilds out east with his two dogs in tow. As the sun would start setting, we'd make our way back to his house overlooking Green Cay Marina to eat spaghetti with his sisters and dad, Captain Heinz.
As idyllic as those land based, childhood memories are for me, Carl's eyes were almost always elsewhere – on the sea.
Initially learning the ropes under his father, Carl was soon ferrying friends over the clear waters surrounding St. Croix. Even in his youth, sailing just seemed to fit. It was just what he did.
Today, Carl's sailing experience spans more than 30 years. He knows every nook, cranny, tide, wind, current, bay, reef, and details I couldn't even begin to fathom. They're simply a part of him.
As cool as the Caribbean sun is hot, my old friend Captain Carl is the man to go to for day sails to beautiful Buck Island.
Aboard Carl's 38 foot trimaran, Dragonfly, you can expect the only solely wind powered Buck Island charter, plus the most relaxed experience to be found in a region already world renowned for taking it easy. Rum, a few rhythms, a salty breeze, some snorkeling at the Buck Island Reef National Monument, sun, magical beaches, and as much limin' as can fit in a day—all under the soothing, sunglasses-wearing watch of Captain Carl.
To give you an idea of what to expect, take a look at the following gallery of photos I captured on my last time aboard Dragonfly. Then, call Teroro II & Dragonfly Buck Island Charters at 340-718-3161, or drop them an email at teroro@msn.com.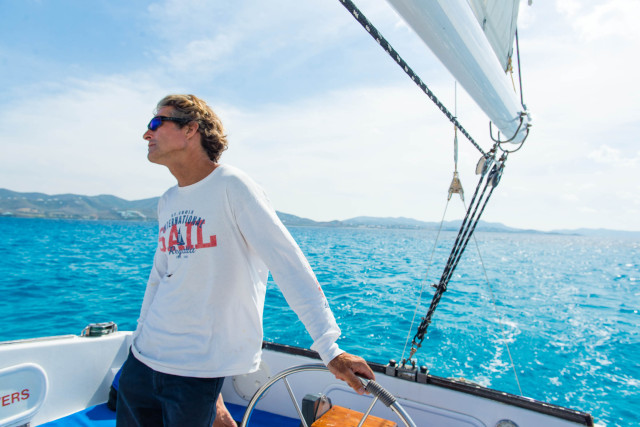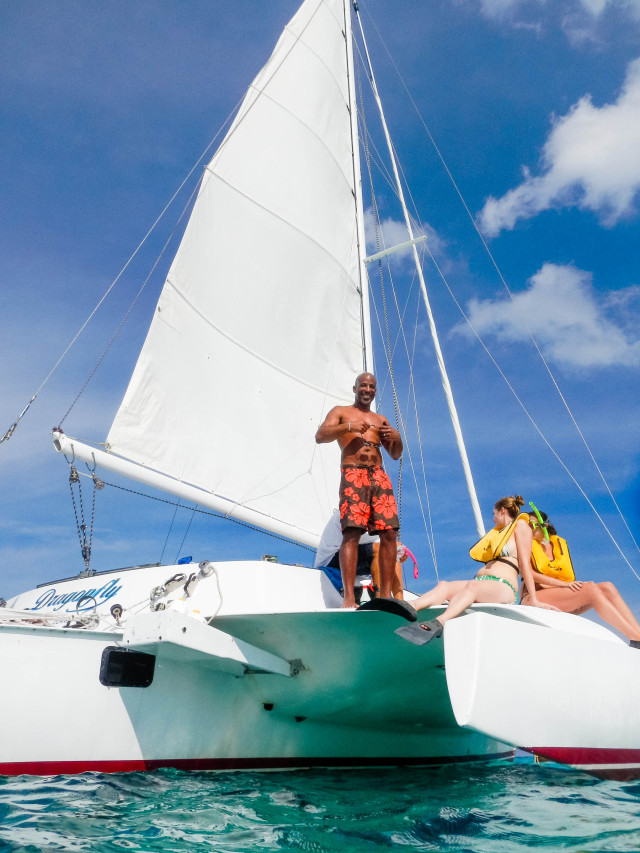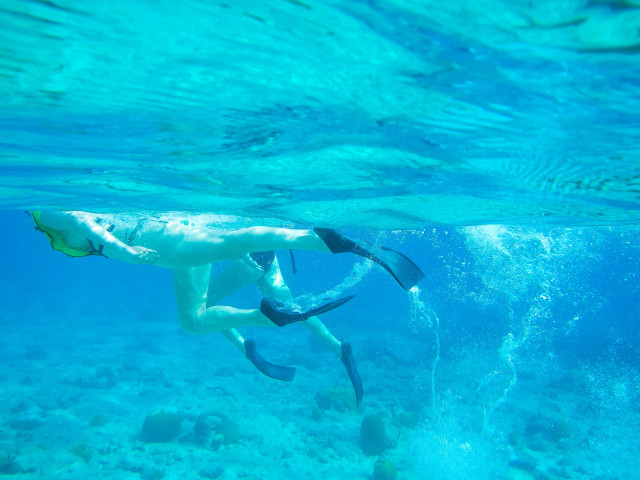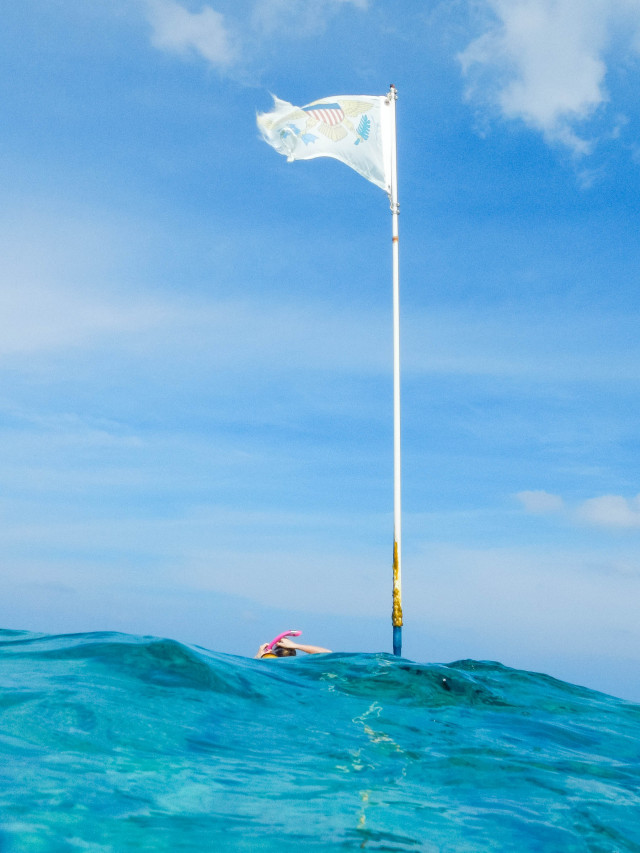 For more on fun things to do in and around St. Croix, click here.
Related Posts