Uncommon Photo-Op: Saturday Morning at La Reine Farmer's Market, St. Croix
Local markets across the Caribbean generally tend to present fantastic photo opportunities, though I must admit to setting my sights fairly low before arriving at the La Reine Farmer's Market on St. Croix last November.
As noted here, I hadn't ventured to a local market on my home island in many, many years. Even with the eye-opening experience I had enjoyed a year or two prior at Art Farm, I really had no idea what to expect. Certainly the produce couldn't match what I'd seen recently in Martinique or Dominica, right?
Well, you be the judge…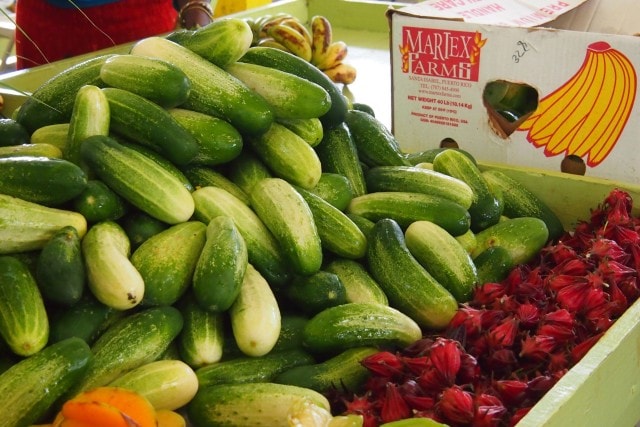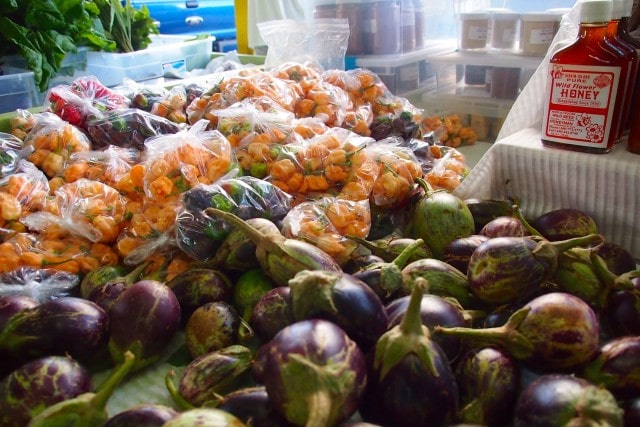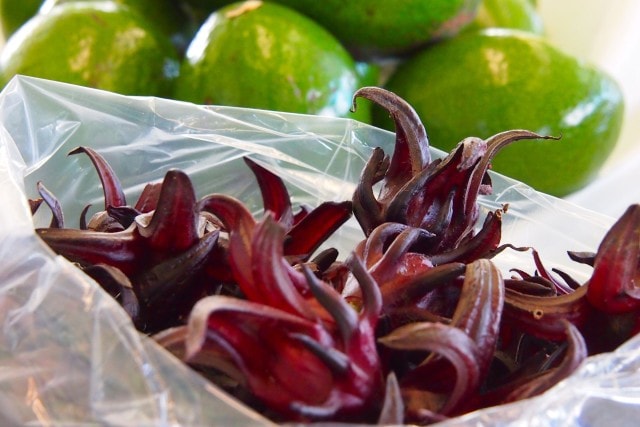 The variety may have lacked a bit compared especially to The New Market Dominica, but as a born 'n bred Crucian I'm proud to say that the size, abundance, and quality of the various, fruits, veggies, and spices was fantastic!
So, too, were the great local drinks available at a few of the stands. Local bush tea and lemongrass tea was a big hit with one of my 11 year-old twins, who just happened to be tagging along, while a vendor serving up fresh coconut water couldn't work fast enough to quench the thirsty throngs in the market during those early morning hours.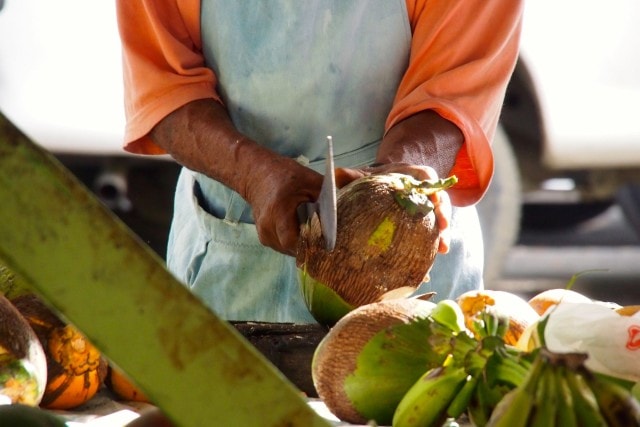 For much of the morning, I wandered around as wide-eyed as the child mesmerized by sorrel that we introduced you to here. The scents, the flavors, the old talk, big laughs, and warm and friendly atmosphere – it was everything I always remembered the St. Croix of my youth to be… and maybe just a little bit more.
Whether you're staying at a fancy full-service hotel, a guesthouse, villa, or the home of friends or family, an early Saturday morning visit to the La Reine Farmer's Market is a must anytime you're in St. Croix.
At the very least, you can pick up some nice local produce.
At the most, you'll get to experience a bit of the soul of St. Croix.
Related Posts