Unpacking St. Croix –– December 2017
Editor's note: Patrick and I returned to our home island of St. Croix just ahead of the Christmas 2017 holiday season, and a little less than 100 days since Hurricane Maria made her much unwelcome visit to the area. How's St. Croix faring these days? Should you pay our home island a visit this winter? We'll share a lot of answers this week. Here's a sense of what we saw/experienced…
Post-Trip  Mood
Hopeful; optimistic. If there's one word we kept hearing all over St. Croix during our visit it was resilient. Our friends, family, and fellow Crucians who endured Maria all paid a steep price with this storm, but no one we came across was at all defeated. Far from it, in fact. Instead we encountered a renewed energy; a relentless strength and resiliency to build an even better St. Croix than before.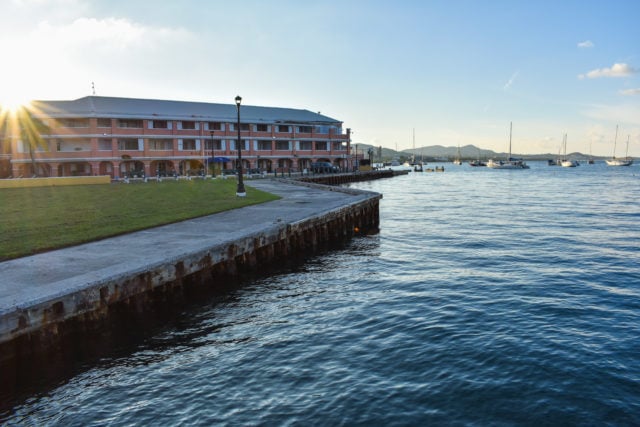 The Good
This amazing strength and resiliency was plainly evident among the myriad of new shops, bars, and restaurants on the island, several of which had just opened in the weeks following Hurricane Maria. The Fred, St. Croix's first new hotel in some 30 years, and Louie and Nacho's Beach Bar on the waterfront in Frederiksted, which just opened December 19th, are two such examples. Common Cents on Company Street in Christiansted is another, while the major expansion plans recently announced by Hotel Caravelle also illustrate the growing confidence in St. Croix's future.
The Great
Best of all, though, was seeing old favorite spots continuing to improve and elevate their game. Rhythms at Rainbow Beach, in particular, is better than ever, with a newly expanded menu featuring some nice lobster dishes and other seafood faves that's worlds away from the deep-fried days of yore.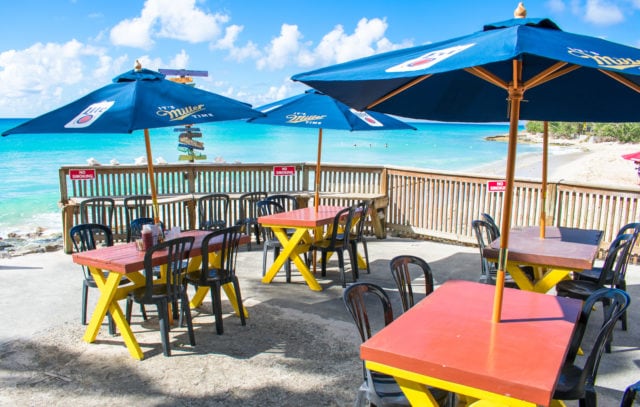 Another great development: The return of nightlife to downtown Christiansted. Anyone bemoaning the death of Hondo's and Moonraker many moons ago will delight in BES Craft Cocktail Lounge. The cozy, sultry hot spot, the brainchild of our good friend, Frank Robinson, is Just. The. Best. in so many ways.
The Awesome
One word: Beaches. Our home island has always been a beach-lovers paradise. After checking out more than 10 sandy stretches of shoreline all over St. Croix, we can attest that Maria made little lasting impact on our beaches. Also, heavy rains throughout the fall have left St. Croix looking more green and lush than I can ever remember it. From a natural standpoint, truly the island has never looked better.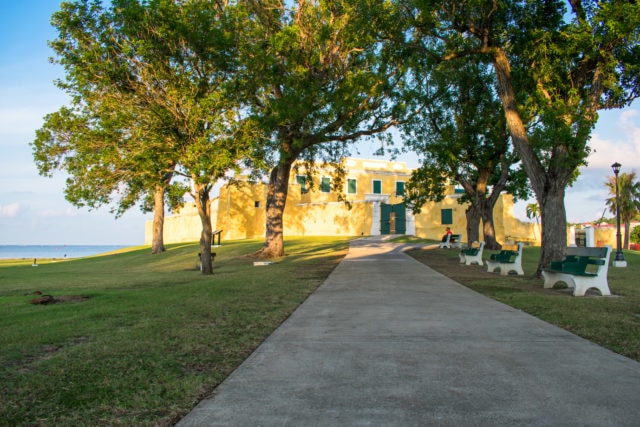 The Bad
I hate to say it, but much of what we noted as new and notable on St. Croix seemed to share a common lack of any and all things authentically Crucian/West Indian. The waterfront boardwalk in downtown Christiansted smacks a good bit more of Key Largo than the authentic Caribbean. A Jerk Chicken sandwich I had for lunch at a celebrated Christiansted restaurant couldn't have been more bland, the zest and fire seemingly dialed down to appeal more universally. Prime high-traffic areas increasingly seem to present a watered-down St. Croix, with the real deal tucked away solely for locals and those in the know. Don't worry, we'll continue to steer you to the best spots. At the same time, though, we really hope these new spots more fully embrace all that makes St. Croix truly special.
All-in-all, though, I gotta say that I came away feeling very inspired by my home island. It's been a steep uphill climb since Maria, but one that the people of St. Croix have attacked with a steadfast and overwhelmingly cheerful alacrity you can see and feel everywhere.
St. Croix is most definitely open for business, the grateful feelings expressed by most everyone we met over being spared an even worse blow from Maria in many ways making the island more welcoming than ever before.
We'll have a lot more to share on all the ways St. Croix is open for business in the next few days, so stay tuned…
Related Posts