Hotel Caravelle, St. Croix: View With A Room
The show plays out daily right beneath your window at Hotel Caravelle much as it has since the town of Christiansted, St. Croix was founded more than 280 years ago  – a cavalcade of seafaring vessels of all types and sizes alternately bobbing at anchor or bustling about the limpid seas in and around Christiansted Harbor.
If you've ever stayed at Hotel Caravelle over the venerable property's nearly 50 years in operation, then you've seen the show before. I had, though never quite to the degree that I enjoyed during the two nights Patrick and I stayed there in mid-December.
It was our first time back home in three years; our first visit since Hurricane Maria. We really didn't know what to expect.
Immediately upon entering our room and gazing out at the harbor, I was put at ease.
Dynamic shades of blue across the sea mixed with crisp-clear skies overhead creating a hopeful sense of calm that would stay with me for the full duration of our visit.
The skies were so clear, in fact, that we could see St. Thomas, a good 44 miles to the north, St. Croix's sister island seemingly close enough to touch.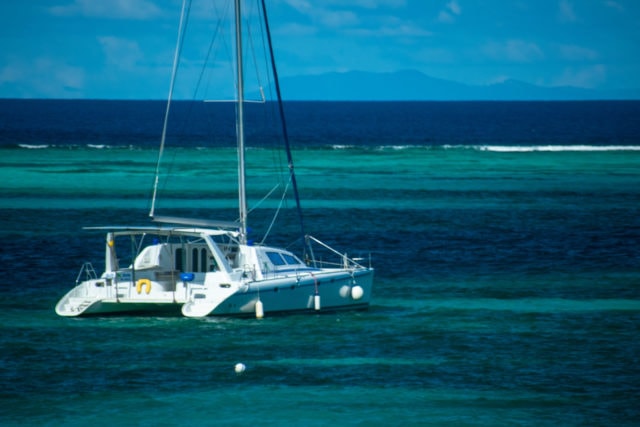 Tattered sails on one or two boats danced on the breeze, while a handful of more seriously distressed vessels lay mired in the shallows awaiting salvage.
The few minor signs of Maria couldn't detract from the view, however. There was just too much beauty; too much to love and remain hopeful about for St. Croix everywhere we looked outside our window.
More on how you can enjoy inspiring views like these here.
Related Posts