Golden Rock Resort, Statia: The Caribbean's Hottest New Hotel
The far flung corner of the Kingdom of the Netherlands where sits Sint Eustatius is not the kind of place where you'd expect to find the hottest new resort in the Caribbean. Most people have never heard of the place, much less know that it's even in the Caribbean. Goats FAR outnumber people here. Nightlife is virtually non-existent… Tourism has just never really been much of a thing in Statia. All of this, of course, has us more than a little excited about Golden Rock Resort.
All new, all kinds of stylish, and uncommon in most every way we love, Golden Rock Resort opened its doors in September 2021. We've been jonesing to share a sneak peek of it ever since! Thankfully, we're finally able to scratch that itch with images graciously provided by the Golden Rock sales team.
All New, Instantly Iconic
The Breeze Restaurant pictured at the head of this post is stunning. That bar and its surrounds seem pulled from a more stylish and sophisticated bygone era. A time when grand hotel bars were the places to see and be seen in the jet-setting capitals of the West Indies.
If there's a more inimitably instagrammable bar anywhere in the Caribbean, I'd like to see it.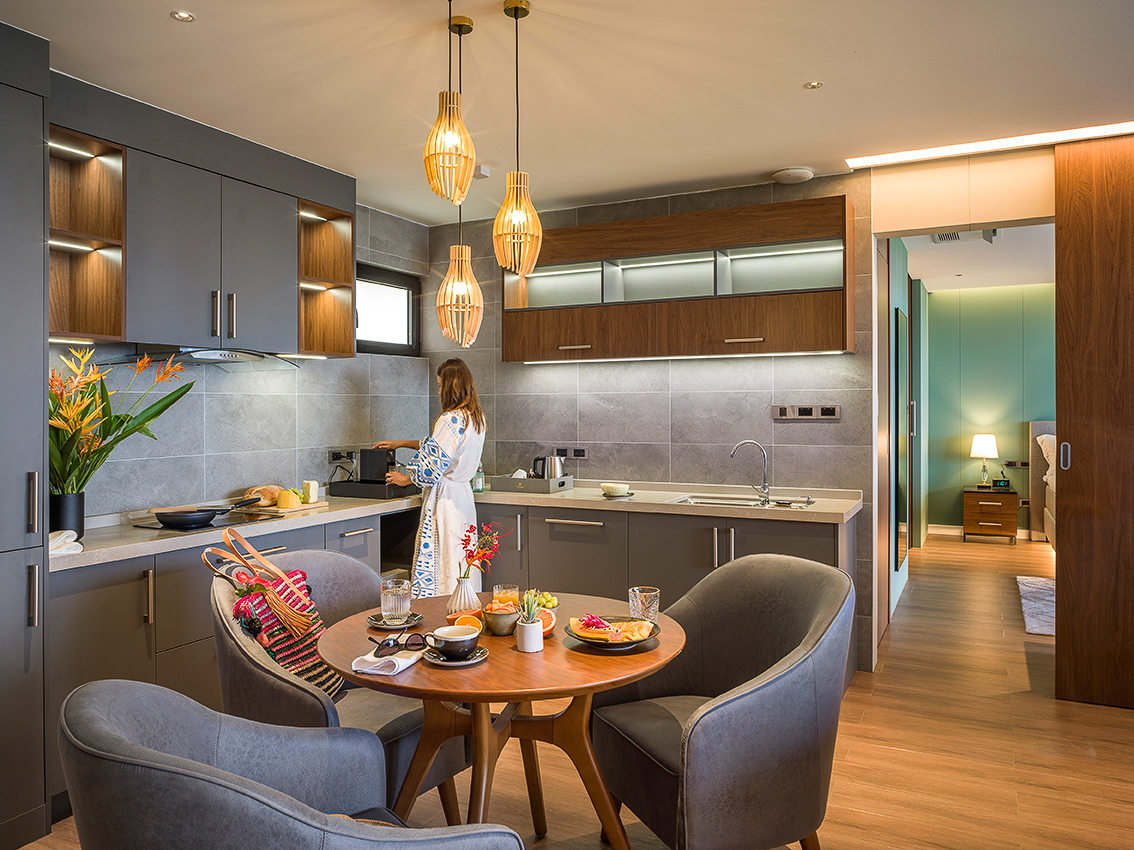 Golden Rock's 32 guest rooms and suites are elegantly stylish in their own right. A mix of chic, modern furnishings, appointments, and conveniences, they exude style and comfort.
Perfect sanctuaries in which to recover from all the great hiking, exploring, scuba diving around Sint Eustatius.
Beachfront Luxury Beneath A Volcano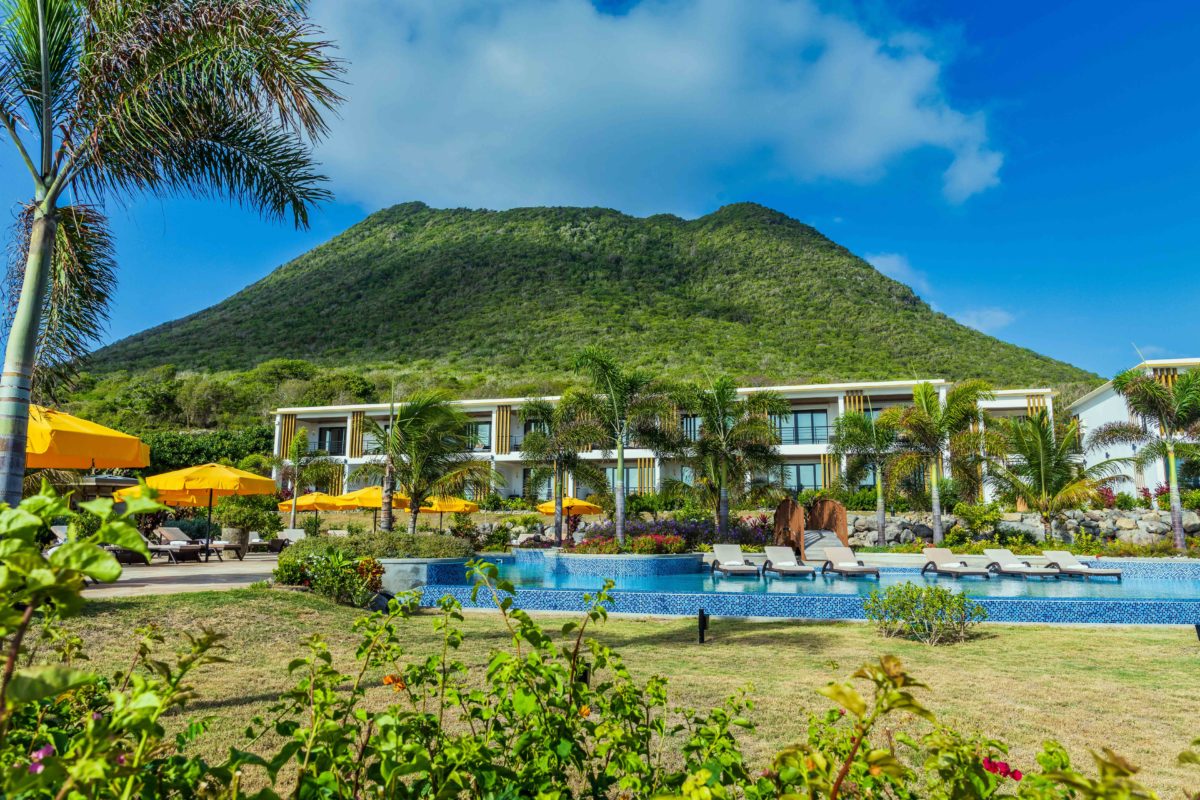 At the same time, though, you could opt for maxing, relaxing, and recovery at the Golden Rock pool or the resort's cozy slice of sandy beach.
Like everything else at Golden Rock, both lie in the shadow of The Quill, the more prominent of Statia's two volcanoes and one of the more uncommon hiking hot spots anywhere in the Caribbean.
Oh, and did I mention that there's a full-service spa and fitness center here? Yoga classes, tennis and basketball are also readily available options.
Seriously, what's not to love about this place?!
Golden Rock Resort Tops My Travel Wish List
As longtime UC fans know, I have been DYING to visit St Eustatius for YEARS! The opening of the new Golden Rock Resort only amps up my desire to finally get to Statia even more.
How about you? Are you now similarly inspired to discover all that Sint Eustatius and Golden Rock have to offer?
If so, then I encourage you to visit the Golden Rock Resort website for more info and/or to make a reservation today!
After all, what better Caribbean destination could there be for uncommon travelers than an island where the only crowds are comprised by goats?
Related Posts