Peace Hill Sugar Mill St John: Uncommon Attraction
In a place like St John, just about everything is uncommon. The Peace Hill Sugar Mill ruins, though, likely stand out in the memory of most STJ visitors as one of the more common things to see. No arduous trekking through the bush or peril-filled swims are required to get here. The ruins sit amid a grassy clearing just off North Shore Road, a quick drive from Cruz Bay. A low-impact trail runs from a small parking area astride the road to the top of Peace Hill and the old ruins. From car to sugar mill, the walk is no longer than a few minutes.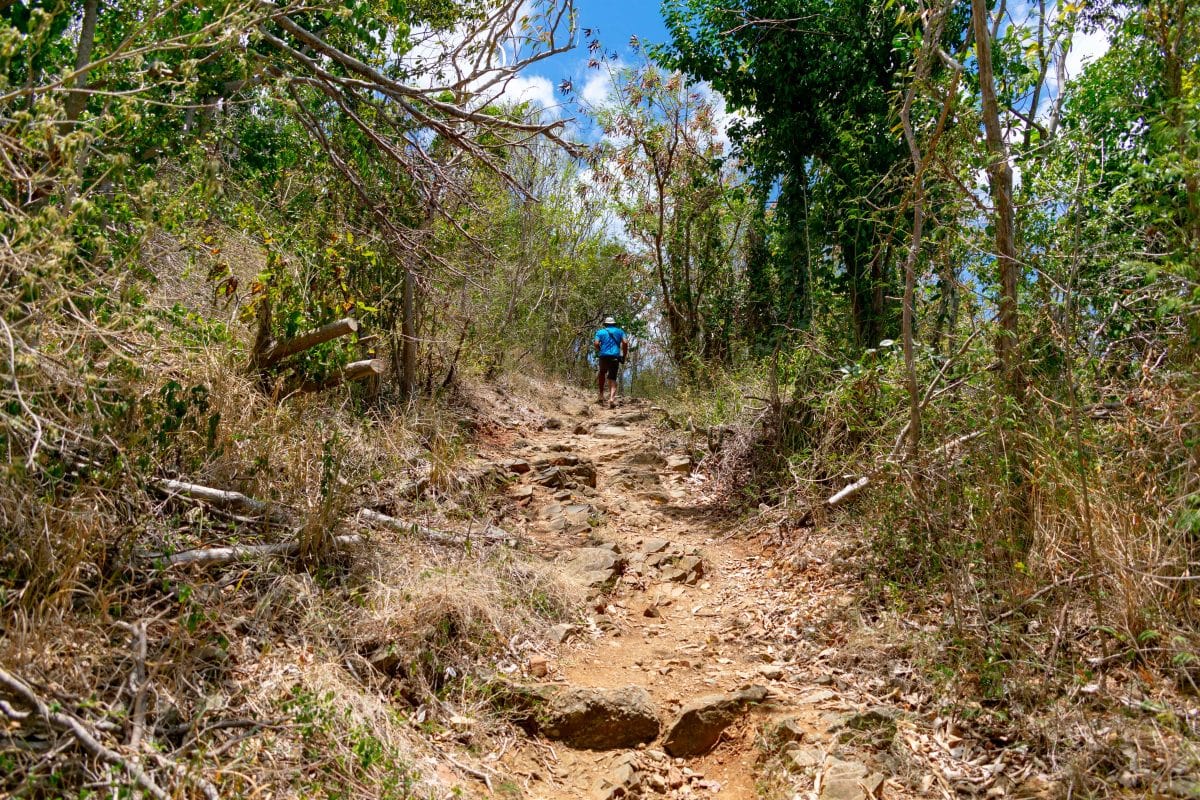 Once you get here, though, you'll definitely want to stay awhile. Few places in St John, or anywhere else in the Virgin Islands offer such awe-inspiring views.
Stunning Scenery
To the west, Hawksnest Bay.
Due north, Jost Van Dyke.
To the east Trunk Bay, the North Shore of St John, and Tortola.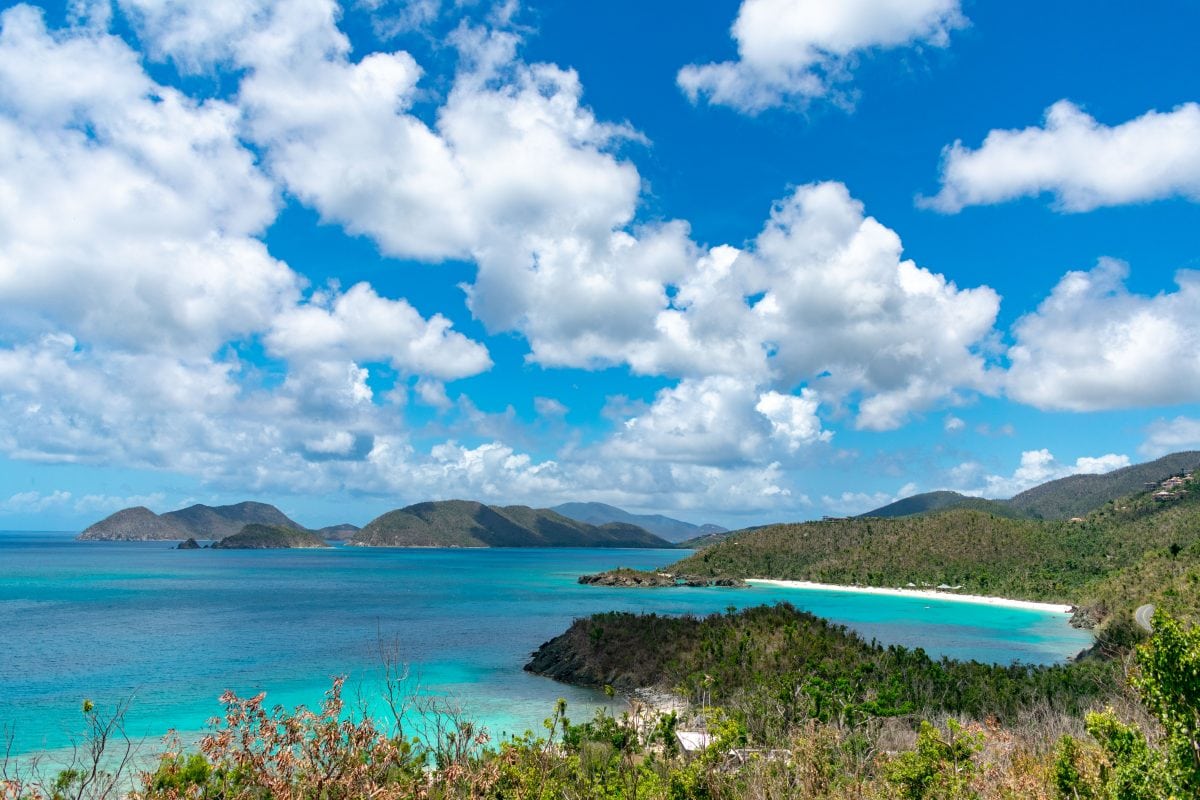 Plantation History
It's amazing to consider the ties to slavery, and all of its attendant atrocities, woven into such a remarkably beautiful place. Especially when you account for the name, Peace Hill.
The plantation that once thrived here was actually called Denis Bay. Established in 1718, it was one of only five plantations in St John that employed wind power in the production of sugar. At 300 years old, this historic sugar mill has successfully weathered much more than Irma and Maria over the centuries.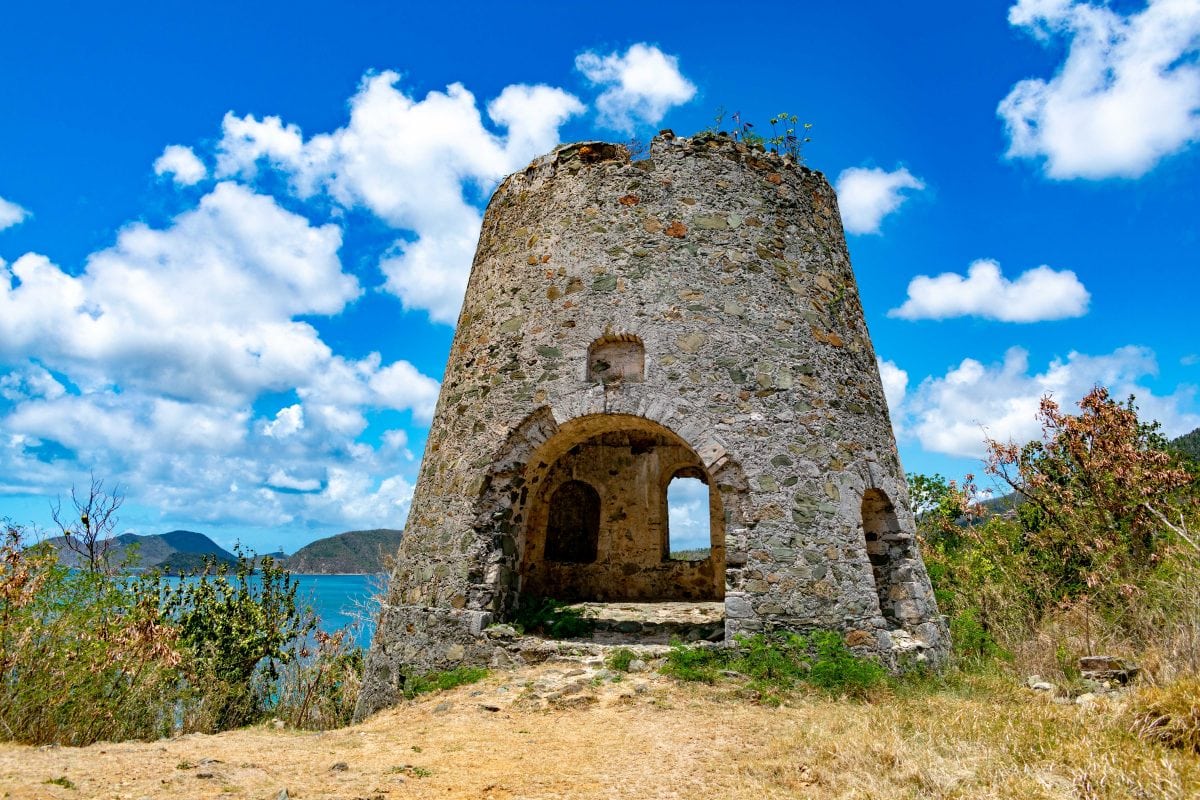 Not as lucky was the statue of Christ that once stood beside her.
Forgotten Echoes of Brazil in St John
Erected in 1953 by Lieutenant Colonel Julius Wadsworth, the Christ of the Caribbean statue had faint echoes of the Christ The Redeemer statue in Rio de Janeiro. The St John statue was smaller, though it stood out prominently enough to be used as a navigational aid for passing ships.
Col. Wadsworth, who had purchased the Denis Bay Plantation, was a true advocate for world peace. He even hoped to bring together world leaders one day to make it happen.
In 1975, the Colonel donated the Denis Bay land to the Virgin Islands National Park, ensuring that the name Peace Hill would live on, even if he didn't get to realize his full dreams for peace in his lifetime.
As for his Christ of the Caribbean statue, it was felled by Hurricane Marilyn back in 1995. All that remains of it is this plaque…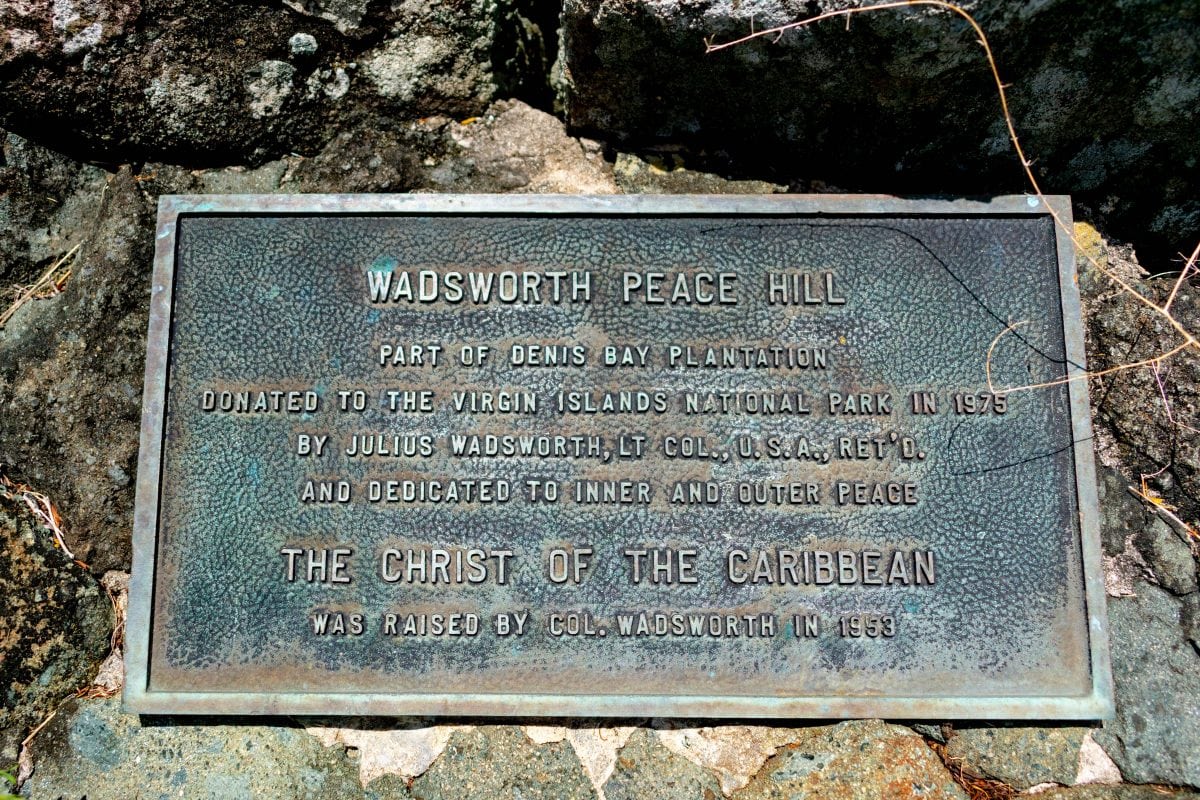 …and surroundings worthy of the hill's name.
Related Posts