Add Some St. Lucia Spice To Your Summer With Chairman's Spiced Tea
For most West Indians (and devout UC fans) any connection between tea and St. Lucia centers squarely on cocoa tea. The rich, warm, and chocolatey beverage is a breakfast staple in the "Helen of the West Indies." At cocktail time, though, we think you might prefer Chairman's Spiced Tea.
The #1 rum for young St. Lucians, Chairman's is like gas to a fire for getting a party started. Such was the case when I sauntered into the Diplomat Hotel in Hollywood, FL for a St. Lucia Tourism Authority event last Wednesday.
St. Lucia Tourism Party
These types of travel industry events rarely rate highly on the party meter. The general program features a series of stuffy speeches followed by a video or power point presentation. The whole evening is then "punctuated" with a toast of something most certainly not in keeping with the flavor of the Caribbean. Think cheap champagne or watered-down vodka something-or-other.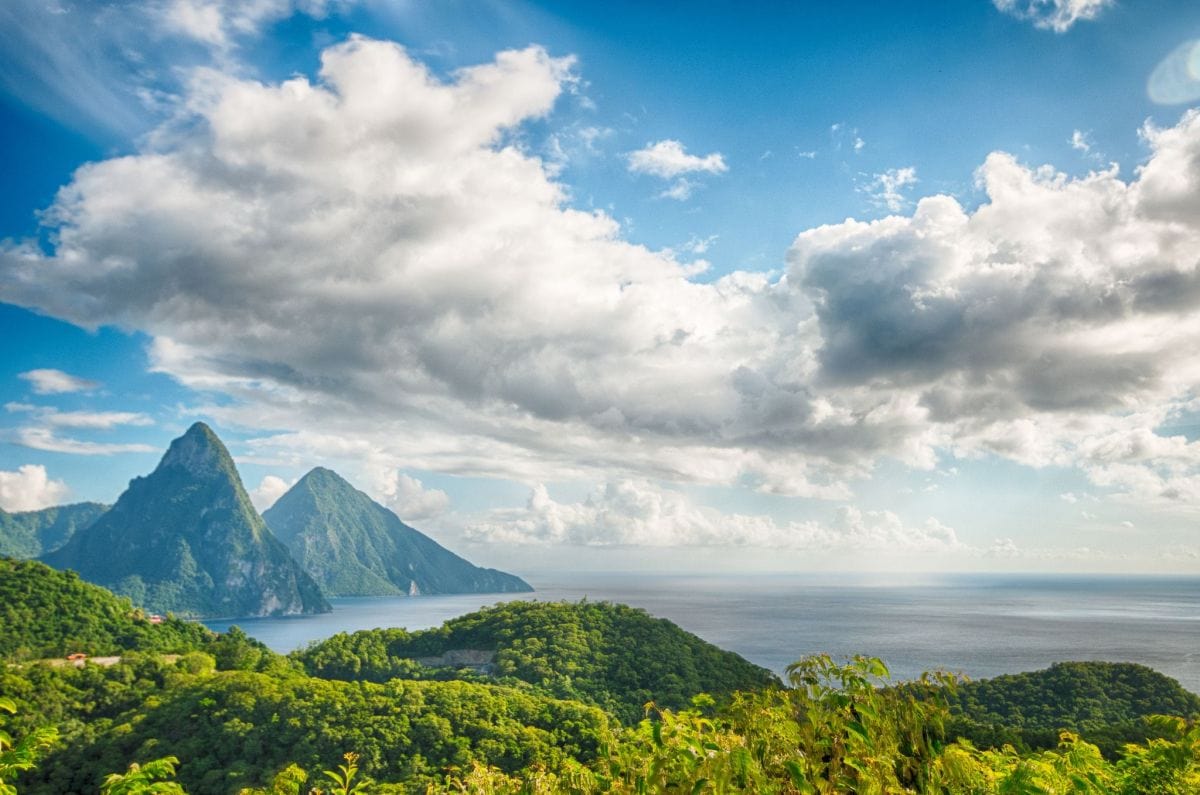 Such was not the case at the St. Lucia event.
The speech was more of an informal chat among friends, the island's director of marketing (Kelly Fontenelle-Clarke) gushing about St. Lucia's charms like a lovestruck school girl. Her words were so illustrative and expressive that no video was needed.
Co-starring alongside Ms. Kelly was the Chairman's Spiced Tea.
No Ordinary Tea
As with all of my favorite cocktails, Chairman's Spiced Tea employs a modicum of ingredients, is super-easy to make, and is decidedly delicious.
To mix one up for yourself, simply combine two ounces of Chairman's Spiced Rum with your favorite fresh, unsweetened iced tea. Next, add ice and garnish with lemon and mint… That's it!
The flavor is light and refreshing, with the sexy revved-up flavor of Chairman's Spiced Rum adding an extra dimension of mischief and fun.
(Note: Read my rum review of Chairman's Spiced Rum to learn the special ingredient that makes it one of the sexiest blends around!)
As with any iced tea, you can always add a little sugar to taste. For me, though, this drink is perfect just the way it is, and especially well-suited to the hot summer days ahead.
Cheers!
Related Posts