Diamond Falls: A Cascade of Colors in the Wilds of Saint Lucia
Man-made water attractions like the famous Dancing Fountains of Bellagio are pretty cool. When colorful lights are added to them, they're even better. The natural wonder that is Diamond Falls in Saint Lucia, though, is on a whole other level.
The waterfall is located within the fantastically lush Saint Lucia Botanical Gardens. That the site is also known as Diamond Falls Botanical Gardens says a lot about the importance of the falls.
Size Isn't Everything
That importance isn't a product of the waterfall's size. Diamond Falls measures just over 50 feet high and is pretty thin.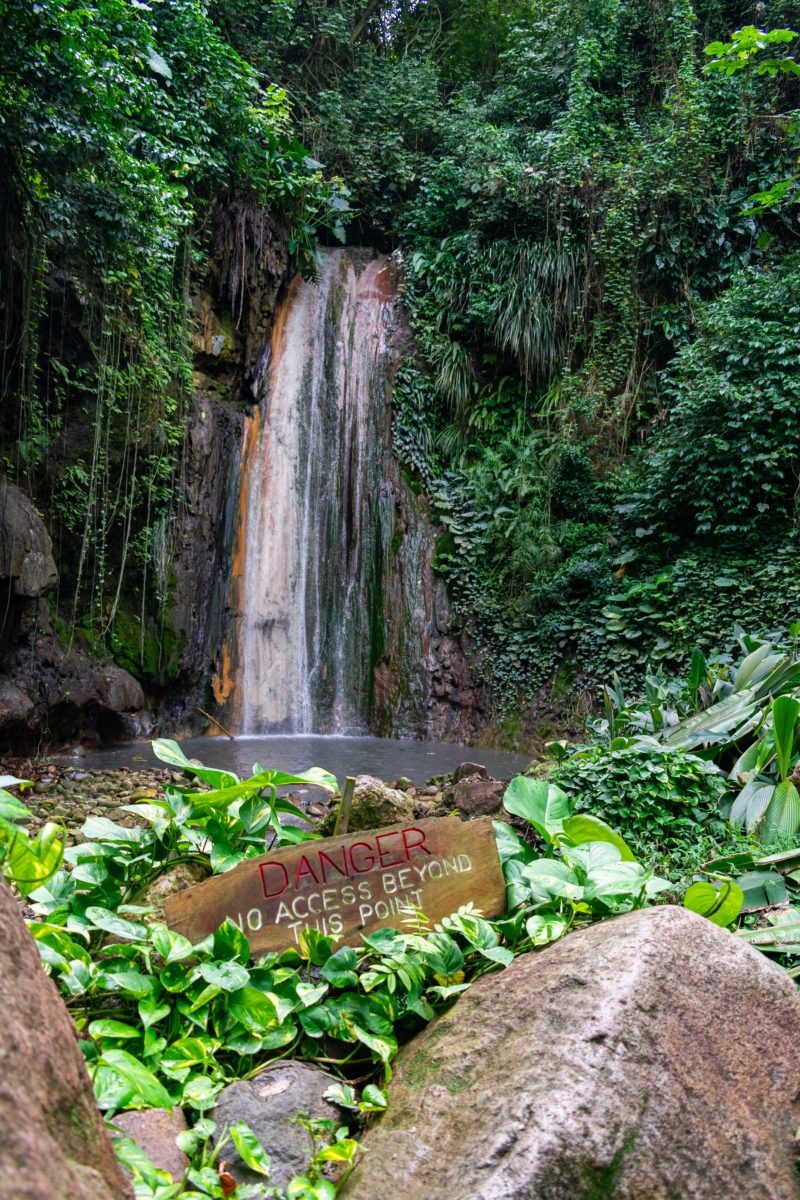 The water rushing down over its hard rock edge isn't exactly torrential either. At least it wasn't when I visited in December 2019. The small plunge pool at the base of the waterfall is off limits. If it wasn't, though, I would've enjoyed a nice, gentle shower beneath its wispy thin curtain of water.
So, what is it that actually makes Diamond Falls so cool? Answer…
Constantly Changing Colors
The natural phenomenon is a product of the many varied minerals in the Falls' therapeutic mix of volcanic spring water and rain. Colors change regularly as the alchemy of the water adjusts, creating one of the more uncommon natural attractions in the Caribbean.
How To Visit Diamond Falls, Saint Lucia
The Saint Lucia Botanical Gardens is located one mile east of the town of Soufriere. I highly recommended hiring a tour guide to get a full sense of the history of the estate and the incredible array of flora within the Gardens. Diamond Falls are open to the public from 10am to 5pm Monday–Saturday. Sunday hours are from 10am to 3pm. The entry fee to the Botanical Gardens is just US$7, or EC$17.50.
As noted above, bathing in the plunge pool beneath the falls is prohibited. You can, however, take a dip into public and private baths filled with the same Diamond Falls therapeutic waters. Access to a private bath pool will set you back another US$7. The fee for the larger public pool is only US$6 (EC$15).
Related Posts