Pigeon Island, St. Lucia: Uncommon Attraction
That Pigeon Island is not the prime natural attraction in St. Lucia really speaks volumes about the beauty of the island. There's no shame in playing second fiddle to the Pitons, of course, especially when you've got so many positive attributes in your own right.
Like Dominica's iconic tombolos, Pigeon Island stopped being an island unto itself years ago. Unlike Scotts Head and the Cabrits, though, the union of land masses did not occur naturally here. A man-made land bridge was constructed in 1972 from sediment excavated from nearby Rodney Bay.
Access, therefore, is quite easy, which is a good thing considering all there is to discover here.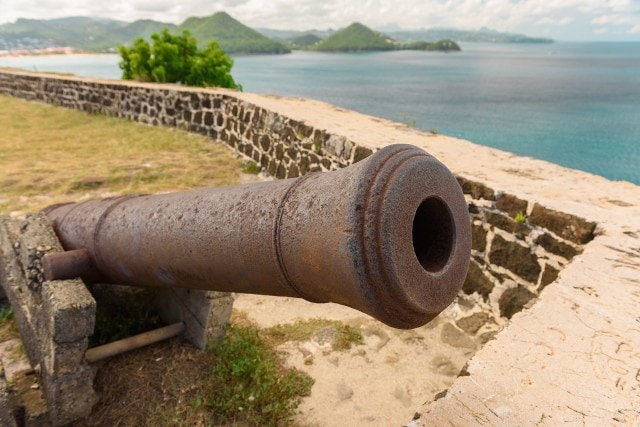 Strategically positioned with an excellent view of Martinique, Pigeon Island was a natural spot for British fortifications during the oft-contentious colonial period. Among them, Fort Rodney (est. 1778), is worth the hike up a well-marked path to an elevation of 225 feet and the view at the head of this post.
From here, the wide path lines down and up to the summit of Signal Peak (elev. 330 feet), the highest point of Pigeon Island. Here, even more fantastic views await, a nice reward for a hike that does get progressively more challenging as you approach the summit.
All of this makes Pigeon Island a must for any uncommon trip to St. Lucia, but even if you're more party person than adventurer you'll want to make your way over here in late-April/early-May. That's when the historic island plays host to the annual St. Lucia Jazz Festival, easily one of the Caribbean's best parties of the year.
*Lead photo credit: Flickr user and longtime UC fan + contributor, Hiral Gosalia. See more posts featuring Hiral's great photos in St. John, St. Thomas, St. Kitts, Nevis and elsewhere here.
Related Posts