Checking Into the New Le Temps des Cerises Hotel, St. Martin
A bicycle with two flat tires stands decoratively within the bar/restaurant area at the all-new Le Temps des Cerises in Grand Case; a metaphor, of sorts, for St. Martin's newest hotel de charme.
This place simply embodies the ultimate in playful beach chic, every detail seemingly designed to entice the kid in you to stay, relax, and have fun.
Tires are flat anyway, right? Where you gonna' go?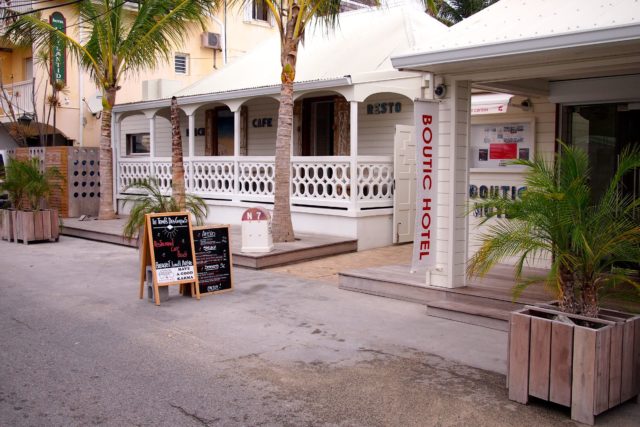 I sensed the vibe almost immediately upon arrival, my senses instantly seduced by the scents of salt air blowing in off Grand Case Beach and succulent seafood searing in the kitchen; Bebel Gilberto mixing with the lightly crashing surf.
In my mind, my shoes were already off, my feet covered in sand, a ti' punch frequenting my lips… and I hadn't even checked in yet.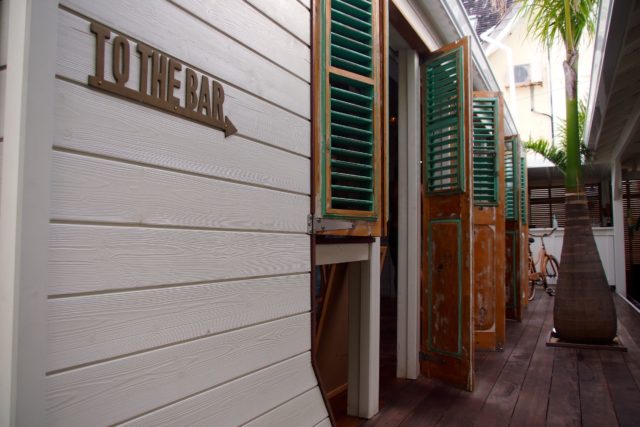 Entering through the breezeway that separates the main building and the bar, I soon found myself in the heart of the hotel, the cozy lounge/dining area.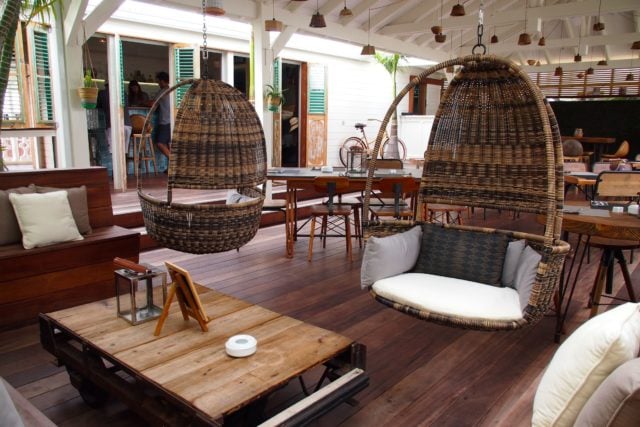 Here, beach style is spiced with whimsy; swings replacing chairs and hanging lights with wicker shades dancing on the breeze.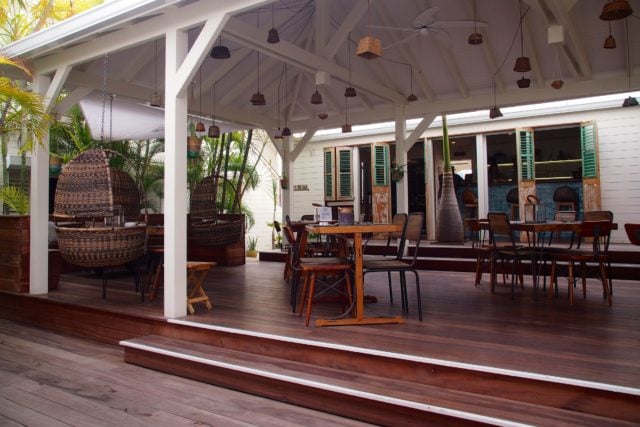 The effect was so magical, so mesmerizing and fun that I couldn't help but smile every time I passed through here.
Just as in the bar and restaurant, everything in the guestrooms at Le Temps des Cerises comes together nicely. Furniture, fixtures, and knickknacks espouse a light and airy beach motif, all of it seemingly weathered naturally and gently over many years by the sea.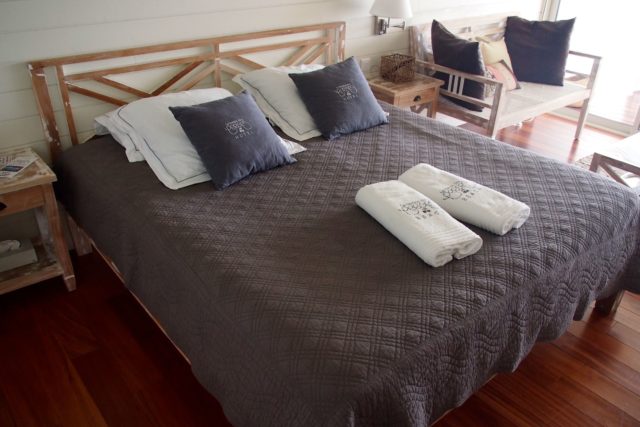 Le Temps des Cerises only opened last December, though, the weathered look of the furniture actually the product of hard work by the hotel staff.
My favorite thing about the rooms at Le Temps des Cerises: the balconies. In particular the clear-view safety half-walls allowing for completely unobstructed views of Grand Case Beach below whether you're on the balcony, in bed, or even in the shower.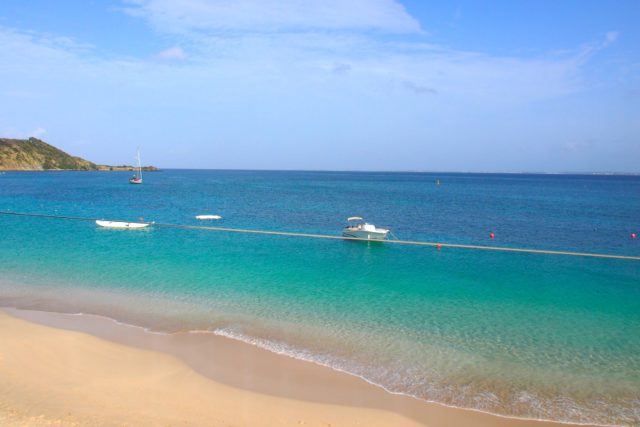 You really couldn't feel any closer to the beach without actually being in the sand, which, after all, is where most any kid at heart most always wants to be, right?
Le Temps des Cerises is located in the heart of Grand Case Beach, just a few doors down from the Grand Case Catholic Church. There are only nine rooms total here, so you'll want to make sure to reserve yours well in advance of traveling to St. Martin to ensure you get in.
The bar/restaurant here is open daily from 8am to 9pm serving breakfast, lunch, and dinner. On Saturday afternoons, Le Temps hosts a Lobster BBQ Party on the beach from 6:30–11PM. On Sunday afternoons, enjoy live music in the sand from 5–8PM.
Related Posts