Cupecoy Beach: Make Out And More on Your Nude Island Tour
Spending some nude time on all the clothing-optional beaches of St. Maarten/St. Martin was a "tough" job, but my wife and I were determined to find our favorites and bring them to all you good readers. So, after Orient Bay Beach, that brought us to Cupecoy Beach.
Cupecoy is found in the southwest, just across the Dutch border. And as is the trend on St. Maarten, the area has exploded in development projects over the past years. Massive construction sites are nearing completion all around this diminutive beach, so our recommendation is if you want to check it out, or have fond memories of quiet time at Cupecoy, go there now! In a year's time, thousands of new residents and vacationers renting those units may turn this little beach into quite a crowded shoreline.
Speaking of Cupecoy Beach's size, if you do a Google image search for Cupecoy and look at all those photos, you might be disappointed when you finally get there. Unfortunately, over the past couple of years (a coincidence with all the construction?) about 75% of the beach has been eroded! What used to be a fairly deep stretch of sand backed by high, golden cliffs has shrunk into small sandy sections divided by outcroppings of rock where the cliffs now protrude past the sand into the sea.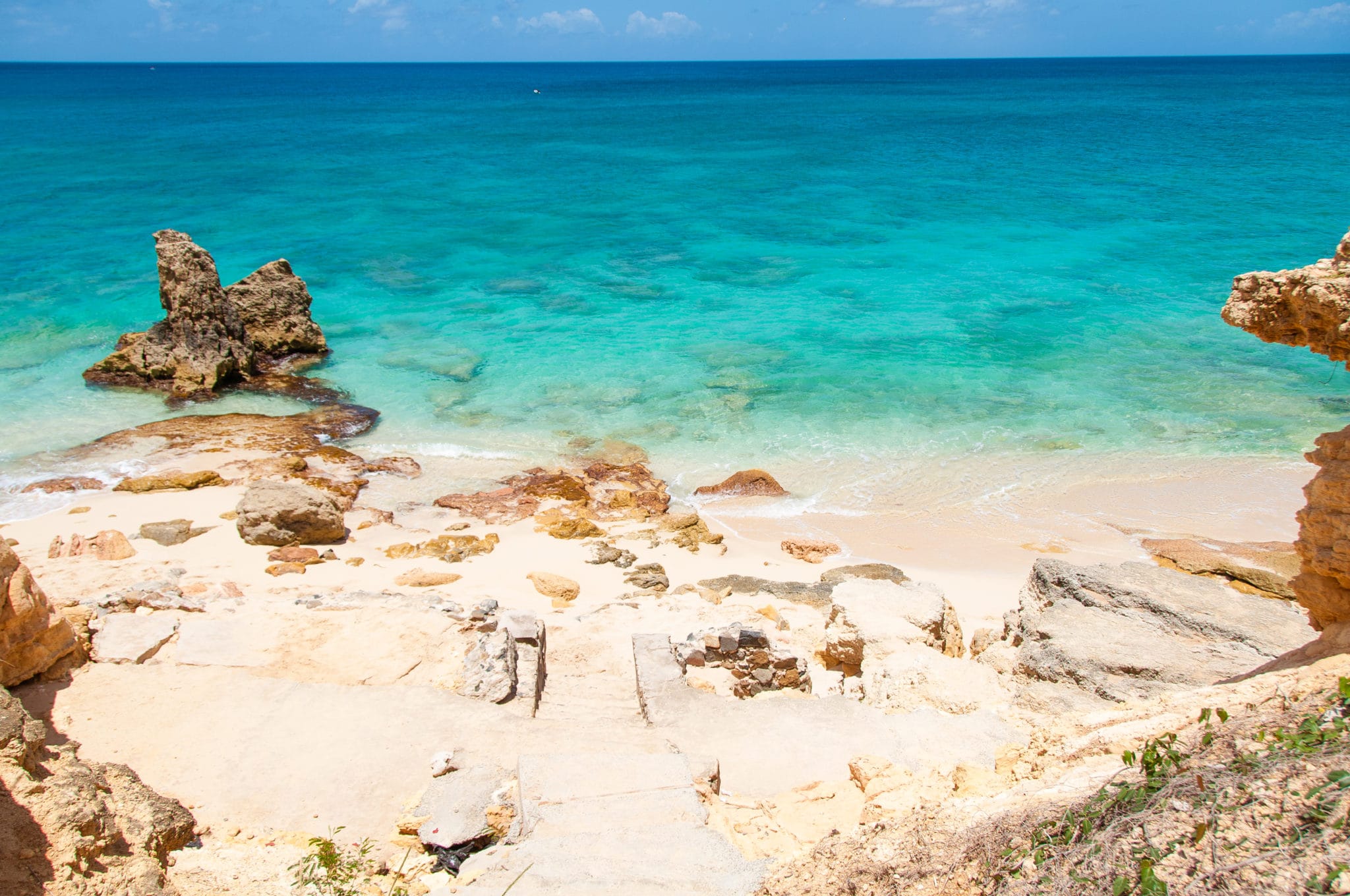 There are certainly negatives to this erosion, but some have come to really enjoy the string of semi-private nude beaches created by the receding sands… And then some have come to really, really enjoy them!
I could tell you all about it, but why not let Dany clue you in on the situation. Who's Danny? Only the most important person on Cupecoy – he's the guy manning the "beach bar"! And by beach bar, I mean the truck parked under a tarp with a bed full of coolers containing a wide selection of ice-cold beers. He's also got some seating set up and a grill for BBQing a nice lunch for visitors. On top of that, he also rents beach chairs! If you go to Cupecoy, you must speak to Dany and here's what he told us about some special features of the beach:
Dany at Cupecoy Beach, St. Maarten tells us about the Caves
If you missed the subtext to that exchange, let's just say those caves can be almost as private as getting yourself a room. Of course, I had to check out these caves, so I followed Dany's instructions to get a look for myself… Hoping they weren't occupied. I should mention that the stairs he told us to take aren't in the best condition, so do be careful. Once down, you do have to climb around some protruding cliffs to make it to the caves. They're no private version of the Animal Flower Caves on Barbados, but they do offer a tiny beach of your own with a mini shelter that was surprisingly clean considering what allegedly goes down in their golden hollows.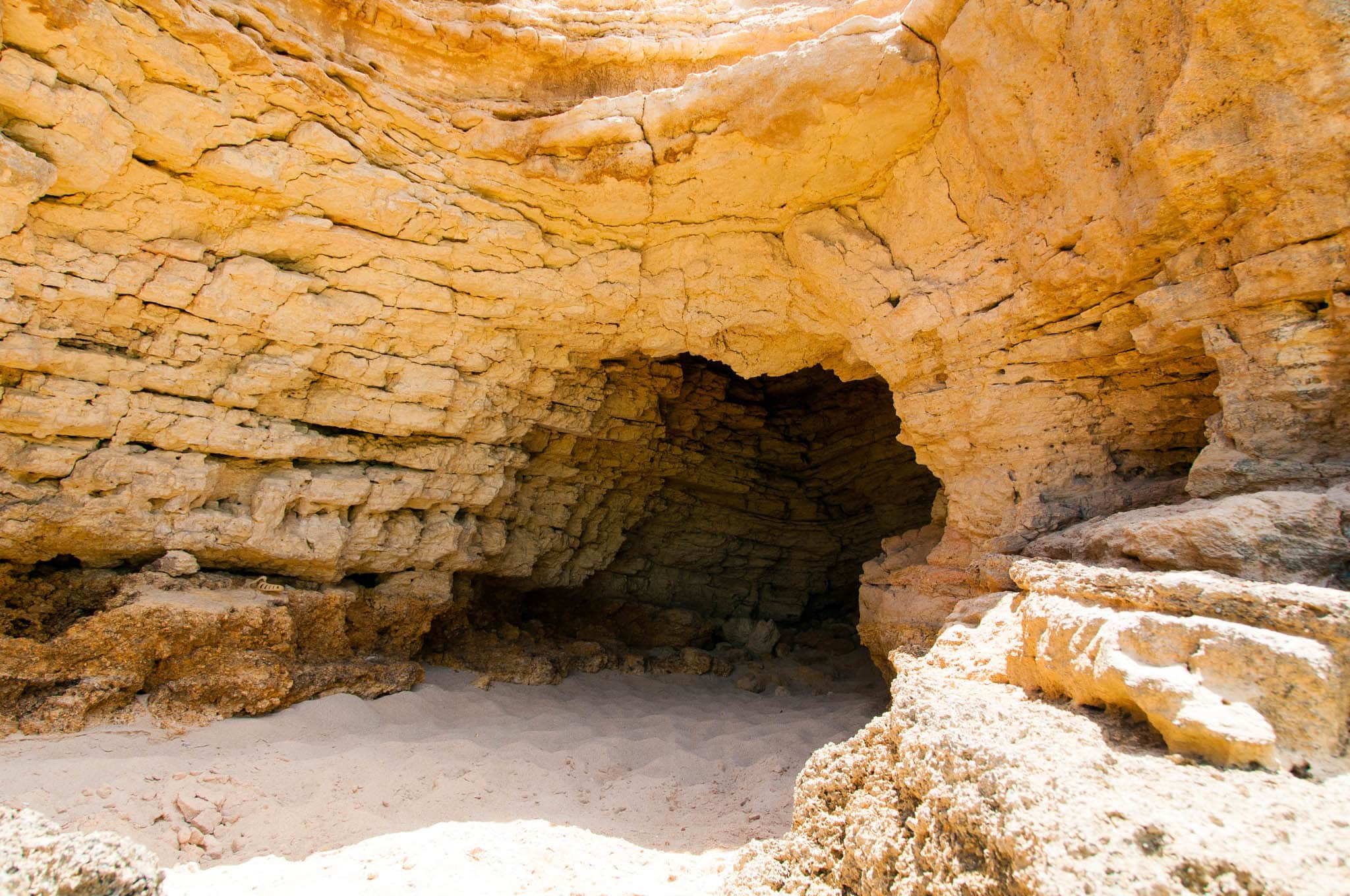 Anyway, Cupecoy Beach is a gorgeous little beach lined by very picturesque cliffs that, for now, is uncrowded and cared for attentively by our good friend Dany. It's certainly worth a stop on your nude island tour.
Remember: Nothing is better!
Related Posts