Friday Happy Hour: Ma Doudou Rhums of St. Martin
Remember a couple weeks ago when we suggested that it would be easy for those who'd never visited St. Maarten/St. Martin to believe that guavaberry liqueur was the only thing made by the Guavaberry Emporium? Well just as plausible would be the misguided belief that Guavaberry Emporium produced the only rhum/liqueur here. Old Man Guavaberry brand products enjoy a virtually symbiotic link with the island, so it's an easy mistake to make.
Walk a few blocks west of the Emporium next time you're in Philipsburg, though, and take a right onto Old Street. Just a few doors down on your right you'll find Ma Doudou.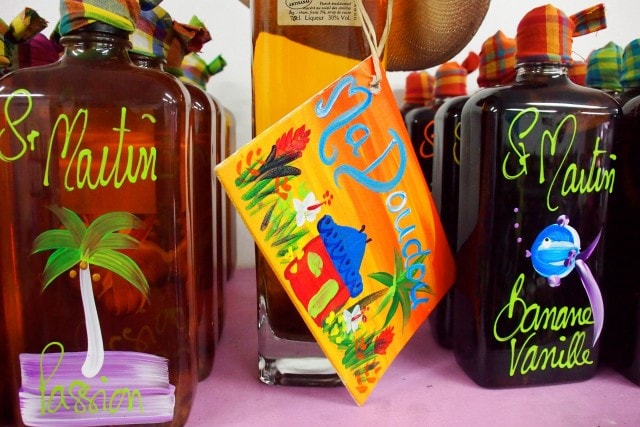 This lesser-known producer of rum/liqueur in St. Maarten/St. Martin, Ma Doudou handcrafts artisanal blends that are no less tasty than the treasures found up the street. In fact, they might even offer more variety than what I encountered at Guavaberry Emporium.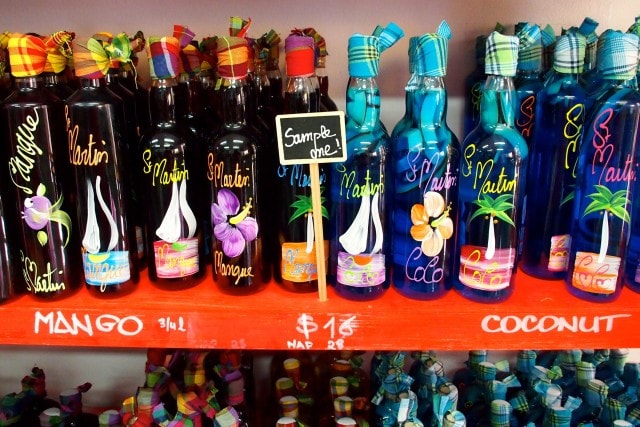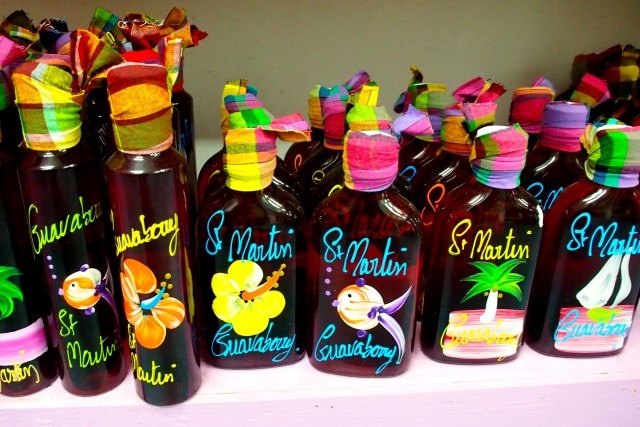 Vanilla, mango, passion fruit, mojito, coffee, coconut, banana-vanilla, guavaberry, orange-ginger, and bois bande were among the 17 different flavors of rhum liqueur I came across at Ma Doudou.
The wide selection was nice, but it was the hands-on family history of Ma Doudou that really appealed to me. Jamal Burgaliere, the store's owner, told me that the brand was started by his mother some 22 years ago using old family recipes and fresh fruits and spices grown locally and in neighboring islands.
Ma Doudou is still very much a family business today. Jamal's mother, aunt and other family members cooking all the sugar syrup used to make the liqueurs, blending each liqueur, and hand-painting every unique Ma Doudou bottle.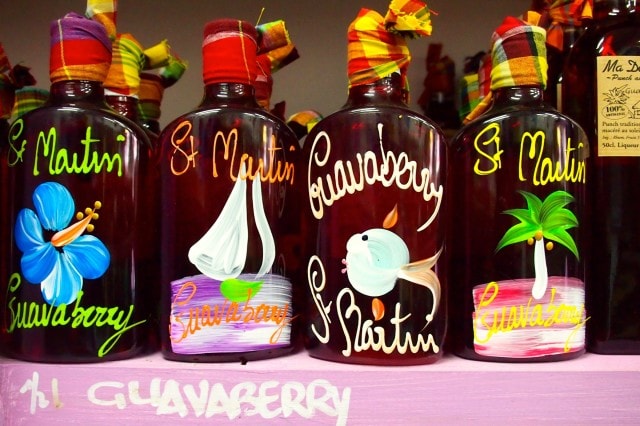 The store, officially named Banane-Vanille after the brand's biggest-selling liqueur (coconut is #2), opened just two years ago. If you wanted to buy Ma Doudou products prior to that, you would've had to search 'em out in local grocery and liquor stores, or trek up north to Ma Doudou HQ in Cul-du-Sac near Pinel Island in French St. Martin.
I kicked myself when Jamal mentioned this as Pinel Island lies just around the corner from the Riu Palace St. Martin where I was staying. Had I known before I definitely would've stopped in to see his mom, aunt, and other family members working their magic. As things stood, though, my schedule for the remainder of that particular trip just wouldn't allow it.
Yet another great reason to return to St. Maarten/St. Martin soon…
Related Posts