Getting Centered on the Beach at Pinel Island, St. Martin
The photo above represents somewhat of a major anomaly for me; a purely coincidental departure from the norm that has me more appreciative of the life and times I've been able to enjoy in and around the Caribbean over the years.
This was the scene yesterday during the magical mid-afternoon hours on Pinel Island, the sultry sun-kissed islet lying just off the north coast of St. Martin. We had just arrived after surviving Carnival in Marigot, complete with all its attendant debaucheries, one day prior.
A retreat to the beach was certainly in order, only this one would be a little out of the ordinary for me.
That the trip represented my first-ever stop at Pinel after three previous visits to St. Maarten/St. Martin was one thing. The bigger oddity to me: this was my very first beach lime of 2016.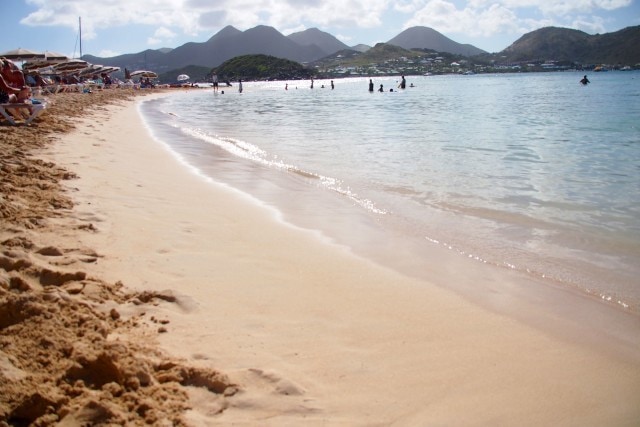 I live three miles from the beach in Florida. When I'm not there, I'm generally adventuring somewhere around the Caribbean.
How could it be that the beach has eluded for a good month+ of the New Year?!
An extended illness that had me down and out for much of January combined with some colder/wetter than usual winter weather in SoFla shoulder much of the blame. Still, you'd think I could find one little sliver of afternoon somewhere in the past 40 days to satiate my unending need for sun, sand, and sea, right?
Either way, I'm glad things turned out the way they did, my extended (for me) absence from the beach only making me love and appreciate the many ways it nourishes my soul all the more.
Related Posts