Happy Bay Beach St. Martin: Happiness That's Easy to Achieve
I remember standing in the middle of Friar's Bay thinking it was one thing to torture Dave in our quest for the one and only white(ish) sand beach on Montserrat. It would be something else altogether if the hike/walk I was suggesting from Friar's Bay over to Happy Bay turned out to be an equally arduous one.
Just a few minutes, over easy terrain
The last time I'd told someone we should hike to a beautiful white sand beach and that it would only take us a few minutes to get there over some easy terrain… Well, let's just say there were some issues. (Sorry, Dave!)
So, when I caught myself on the island of St. Martin a few months ago saying those exact same words to my wife as she carried my then 3-month-old son in her arms, I immediately felt a moment of dread.
Rather than jinx myself, I kept quiet
The start of the path is quite easy to find in Friar's Bay. Just walk North past Kali's Beach Bar and past Friar's Bay Beach Bar until you see a path marked by orange arrows. It should lead up a hill. (There appears to be another path that goes around the rocks lower down, but I wouldn't recommend taking that one.)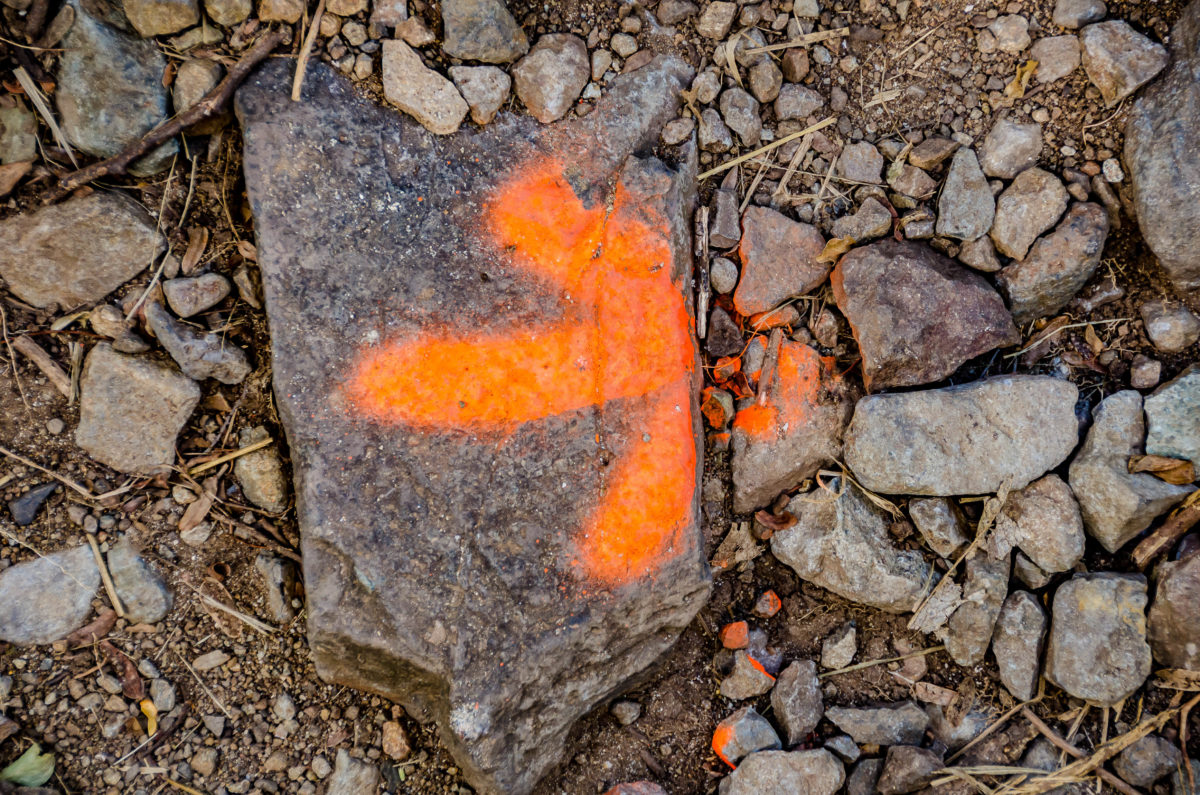 The path starts a little ominously as it's uphill at a fairly steep angle over some rough rocks. It's also wrapped in a tight tube of thorny bushes on either side that connect above the path—which only fueled my anxiety.
Would the kid get scratched? Would rocks come loose underfoot? Would I have a crying or maimed kid tumbling back down the rocks!?
We pressed on up the short hill.
Once you crest the hill, the still somewhat clearly marked path opens wide in all directions. You get a clear view of the ocean on your left and grassy hills on your right. Walking a good 10 feet behind my wife, I don't think she heard me sigh in relief.
From there, gettig to Happy Bay Beach is a piece of cake
Cross through a fence. Walk past some old ruined condos. Meet up with a road. Wait, a road? I could have driven here?
Yeah, well… the walk is pleasant and you're at Happy Bay before you know it.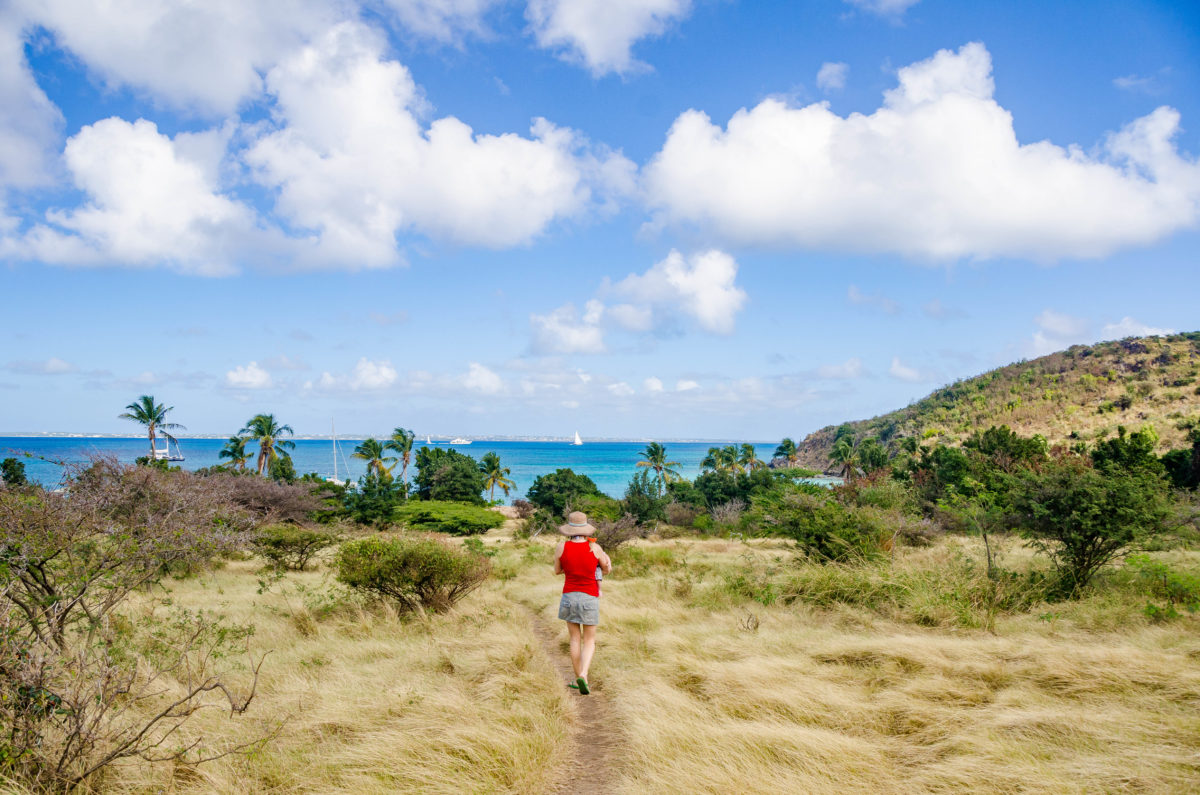 And talk about "happy"! This secluded bay is often almost devoid of the throngs which plague some St. Martin beaches like Orient Bay. Here, there are practically no facilities (though they have been talking for a long time about adding some) so it just doesn't attract crowds! It's not as expansive as my favorite white sand St. Maarten beach (Long Bay) though…
Anyway, once you take your pick of the many excellent spots to spend the day on this beach, it's just a matter of deciding how much you're going to take off. As we've written about before, all the beaches on St. Martin allow toplessness, thanks to our friends the French, and some are fairly accommodating to full nudity. So, don't be too surprised if some folks are there and they're nude. But what you reveal of your fine self is up to you.
Happy Bay St. Martin: a happy way to spend the day
I still recommend the 15 minute walk short hike as a pleasant outdoor activity since when you're done basking in the secluded beauty of Happy Bay, you can always stop at Kali's on the way back for one of his special rum infusions! You can even do the short hike from Friars Bay in flip flops.
Just don't forget the sunscreen and remember: Nothing is better!
Related Posts