Le Ti Coin Creole Restaurant – Home of Finesse Local Food in St. Martin
Update: Unfortunately, this establishment has closed permanently.
How hungry are you?
It's not the kind of question you usually get upon entering a fine dining establishment. It's more something your mom or grandmother might ask. You know, like when you come over for Sunday dinner? Not that they ever pay any attention to your answer, of course. To them, you're always hungry, or at least could always use more food. And they'll be damned should you leave their house without getting it.
Le Ti Coin Creole Grill in French Saint Martin is a fancy restaurant. Still, you should expect motherly questions like this here. Oh, and don't be surprised to have your answers lovingly disregarded as well.
Luxury Lolo-style Dining
A colorfully cozy local restaurant anchoring the extreme north end of Grand Case's famed Restaurant Row, Le Ti Coin has earned a well-deserved reputation for serving some of the finest local seafood dishes in St. Martin over its 15-1/2 years in business.
This is where you go if you want gourmet-style local creole cuisine; a sort of luxury lolo, though still carrying the same laid back West Indian vibe you can get at Sky's the Limit and Scooby's just down the street.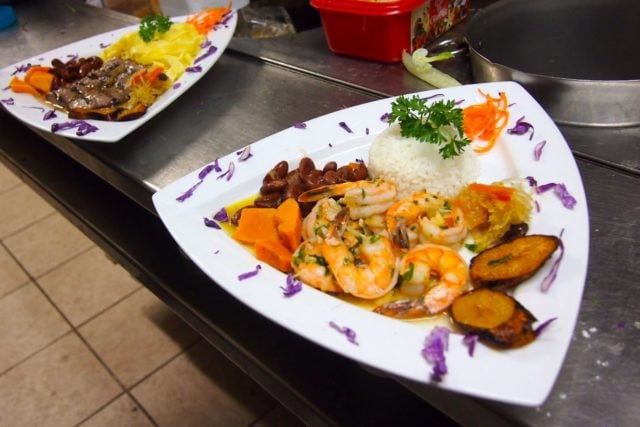 Le Ti Coin, though, is quieter than the bustling lolo's. The dining experience here is more like eating at the home of a family member or close friend. The place espouses an authentically homey vibe born of the fact that the restaurant is actually housed in the home of the chef/owner, Carl Philips.
Philips Family Love
Two or three generations of my family have lived right here.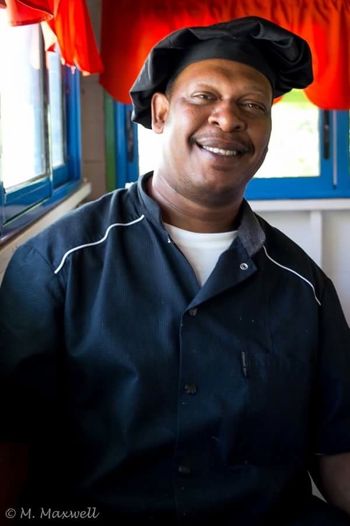 Chef Carl, who describes his culinary creations as "finesse creole food," still lives at the restaurant with his wife and son. I was lucky enough to meet the whole family in the kitchen. There, among the pots, pans, stews, and seasonings, mom was helping son with his homework just as you'd see in most any family home on a school night.
Chef Carl is obviously someone who truly values family and stability.
Creativity is the Key
Even the menu at Le Ti Coin is as old as when they started. Carl often gets creative with his staples, though, adding little touches and special flavors here and there to ensure you never eat the same thing quite the same way twice.
I like creating.
He also likes making his customers happy. I wasn't too terribly hungry when I arrived here for dinner on a Thursday night in late-April. I know I expressed as much to Chef Carl.
Still, look at the heaping plate of Lambi Creole he set before me! We had only just met for the first time minutes earlier, but yeah, I, like everyone else that comes to Le Ti Coin, was family.
Le Ti Coin Creole is open daily for lunch and dinner. For more the full menu and more information, visit Chef Carl online.
Related Posts