RIU Palace St. Martin, An Uncommon All-Inclusive
RIU Palace St. Martin is a lot of things, but if you're expecting it to be another typical RIU hotel, you should think again.
First, a note about me and all-inclusive resorts
Contrary to what most might think, "all-inclusive" is not a bad word to me. I am a father of two, after all, so I can definitely appreciate the value proposition central to the popularity of these usually super-sized meccas of mass-market tourism.
At the same time, all-inclusives, like most things, are what you make of them. For me, that generally means maxing out on the included amenities I want (mostly food), and ignoring the rest.
Such a strategy does nothing to impede my usual adventuring, of course, though it does tend to leave me with little or no feel for the all-inclusives themselves. Mostly, they're just a room and some decent food to me.
I certainly was not expecting any more than that when I checked into the 252-room RIU Palace Resort St. Martin earlier this year. I've long found RIU Hotels resorts in the Caribbean to embody many of the negative stereotypes that turn uncommon travelers off to all-inclusives.
Hotel RIU Palace St. Martin, though, is not your typical RIU hotel.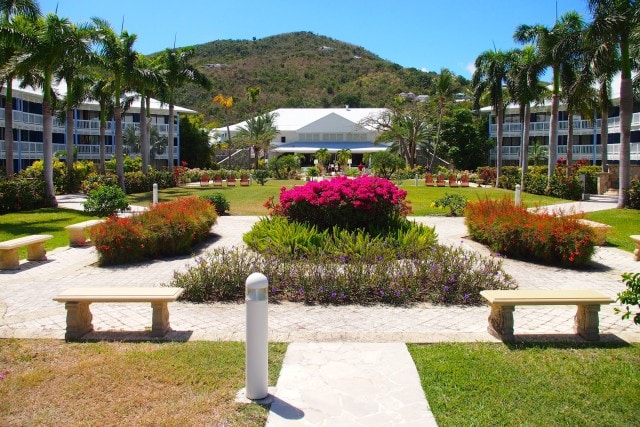 It's anything but, actually.
Helping quite a bit in this regard: RIU didn't build this property.
Originally launched as a Le Meridien at a time when Caribbean resorts were more reasonable in size and tenor, the property thankfully retains much of its old charm. There's an airy elegance here echoing the West Indies of yesteryear, a pedigree impossible to match by other RIU properties.
You feel the difference immediately upon arrival. The open-air reception area has hints of typical RIU grandeur, particularly in the large white pillars festooned with billowing blue and white fabric, holdovers, in fact, from previous incarnations of the resort.
Regal looks, though, give way quickly to a very relaxed vibe more cozy family-style boutique hotel than sprawling chain resort.
A sweet breeze passing through from the sea, an easy smile from the gentleman checking me in, bright blues and yellows on the walls with stark white trim all around, classically comfy West Indian furnishings – everything working in concert to put you right at ease.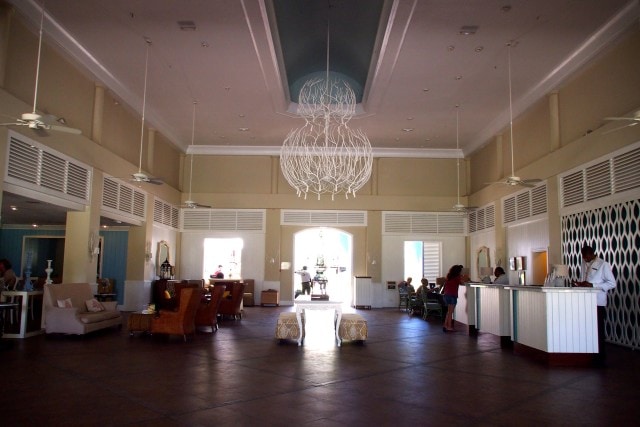 The effect is achieved as much by the resort staff as anything else. All of them, I learned later, were native to the French side of St. Martin, a stipulation of current labor laws designed to safeguard local employment that also worked to lend a rich Creole sensibility to the place.
The warmth in the smiles of every resort staffer I met, the heavy rotation of zouk and compas floating on the breeze all over the property, Johnny Cakes at breakfast – this was a resort embracing its location and the heritage of its people rather than trying to create some phony Disneyfied island vibe.
All of that, plus the fantastic Anse Marcel Beach…
…and cool little hiking adventures like this one just steps away from the property make this RIU more than alright with me.
For rates and more information, please visit the RIU Palace Resort St. Martin online.
Related Posts