Cock Rock, St. Martin: Uncommon Attraction
Sailors are generally a salty lot, their minds, mouths, and imaginations often fixated on the R- and/or X-rated elements of life when not centered on the sea. (Sailing can be sexy after all.)
Case in point: this, err, rather suggestive rock.
It's called Cock Rock for reasons plainly visible, I should think. The rock itself, though, isn't all that easy to spot (insert shrinkage joke here)… at least not among landlubbers
Cock Rock protrudes from the hardscrabble point that separates Happy Bay and Grand Case in French Saint Martin. From land, it doesn't really stand out all that much unless you get up close.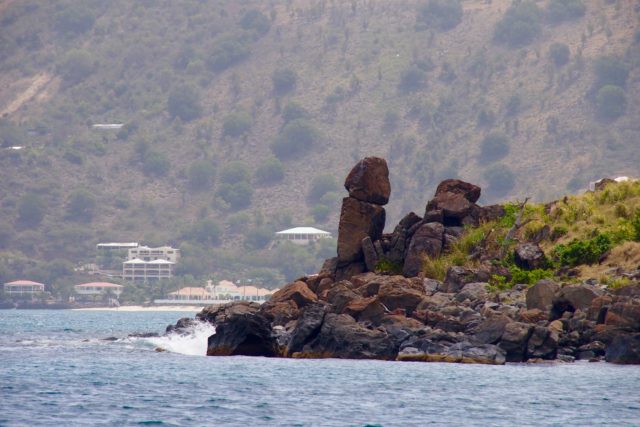 It was very easy to make out from the sea during my recent beach-hopping boat excursion with Caribbean Marines, though.
According to my new friend Matt, the main man behind the very best powerboat tours in and around St. Martin, the name Cock Rock isn't widely used or known throughout the island, except among boaters and fishermen who coined the moniker many years ago. Their mantra:
That's how you know that St. Martin is a man!
Somewhere, Beavis and Butthead are laughing…
Save
Related Posts