Unpacking French Saint Martin – May 2016
Editor's note: Welcome to "Unpacking," a new series we're starting today featuring a few quick hits from our latest travel adventures. We'll post these immediately upon returning home providing you with a brief, fresh, and hopefully useful perspective on wherever it is we just were…
Post-Trip Mood
Thoroughly exhausted, yet energized. This trip ran me ragged, extending over a full week with a "bonus" day thrown in at the end due some mechanical issues with my return flight. At the same time, though, I concentrated all my time in French St. Martin, a move that allowed me to get much more in-tune with uniquely rich cultural side of the destination than ever before.
Highlight
Food is always a BIG plus of any visit to the French side, but the culinary delights I found on this particular trip stand out above anything I've ever had the pleasure of eating here. A new favorite Lolo, the best local BBQ spot on the island, fois gras I actually enjoyed (I usually don't) – the list of amazing foodie discoveries I made on this trip could go on and on. Two things:
Do, most definitely, stop at Enoch's down on the waterfront in Marigot for breakfast. There's no better place to get a true sense of the local vibe, news, and melee, plus the bush tea is just incredible.
Do not leave the island without eating at Le Piment. Simply put, there's no better dining experience on the island.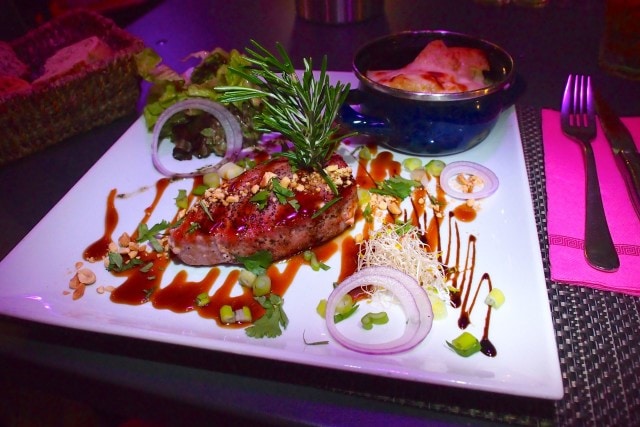 Bummer
I love to run when I travel. It gives me a better sense of a place than just tooling around in a car or taxi, while also keeping me in somewhat decent shape. (This is keenly important in a place like French Saint Martin that's loaded with amazing food.) Anyway, the loop around the airport in Grand Case is absolutely ideal for anyone who enjoys a good 5K.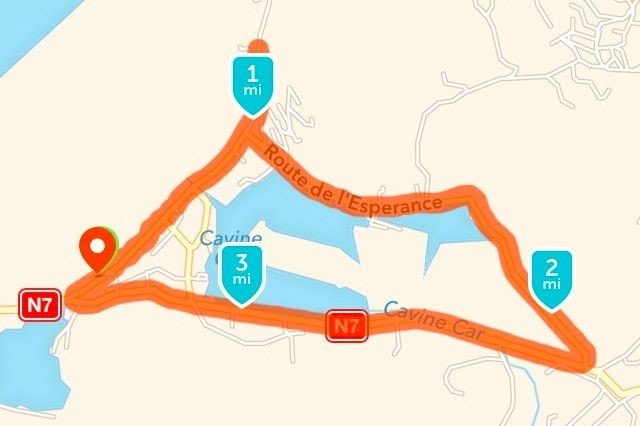 A lack of sidewalks, though, made navigating the course a bit more challenging than I'd have liked. Narrow streets along Restaurant Row are one thing, but there's plenty of room for an exercise track along the airport road (Route de L'Esperance) and the main N7 highway.
What do you say Saint Martin, can we get such a project off the ground?
Hotels
What can I say about L'Esplanade? The hotel is just fantastic in most every way we love, as Patrick has detailed before. Since his last visit so many years ago, the hotel has undergone some nice upgrades, both within the guestrooms and in terms of amenities like the new Ti Temple Yoga Studio, which I got to try out a few days ago. Stunning hillside views of Grand Case and exceptional service, though, remain blessedly unchanged. (The pool here is also now heated!)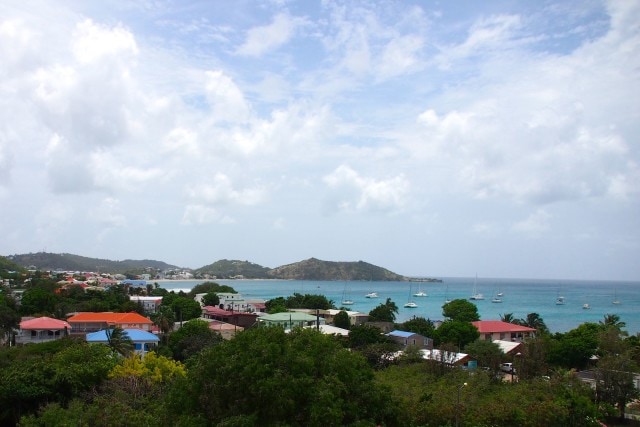 In addition to L'Esplanade, I also got to stay at Le Temps des Cerises, the newest hotel de charme on Grand Case. This nine-room boutique property sits right on the sands of Grand Case, espousing a beachy-chic style that's all kinds of sexy.
Of course, I'll have much more to say about all of this (and a whole lot more) in future posts to come, so stay tuned…
Related Posts