Checking Into Bellavista Bed & Breakfast, St. Thomas
Is there anyplace to stay?
In a destination as popular and well-trod as St. Thomas, such a question might seem ridiculously out of place. Major conventions, Carnival Season, and holiday periods aside, it's generally not hard to find top-notch hotel accommodations here, especially during the slower summer period.
In the weeks and months immediately following hurricanes Irma and Maria, though, rooms were definitely scarce. Even now, a full year+ after the storms, a few of the island's largest and most prominent hotels – Frenchman's Reef, Ritz-Carlton St. Thomas, Sugar Bay, Elysian – remain closed for renovations.
(Updates on the status of all USVI hotels are available via this handy USVI Department of Tourism website.)
That doesn't mean there isn't anyplace to stay, though. Five months post-Irma/Maria, when we started researching our May 2018 escape to St. Thomas/St. John, we found numerous boutique hotels, bed and breakfast properties, luxury villas, and charming rental cottages to choose from. By virtue of their smaller size, these special properties tend to bounce back more quickly from major storms than your typical large, sprawling resort.
Among the best of them: Bellavista Bed & Breakfast.
The minute you arrive here, any stress or cares that you may have acquired maneuvering through airports, fighting traffic, and/or generally dealing with modern life instantly fade away. It's the view that does it; that instantly seduces you, calming all our senses as you make your way down the entrance stairs and over to the pool.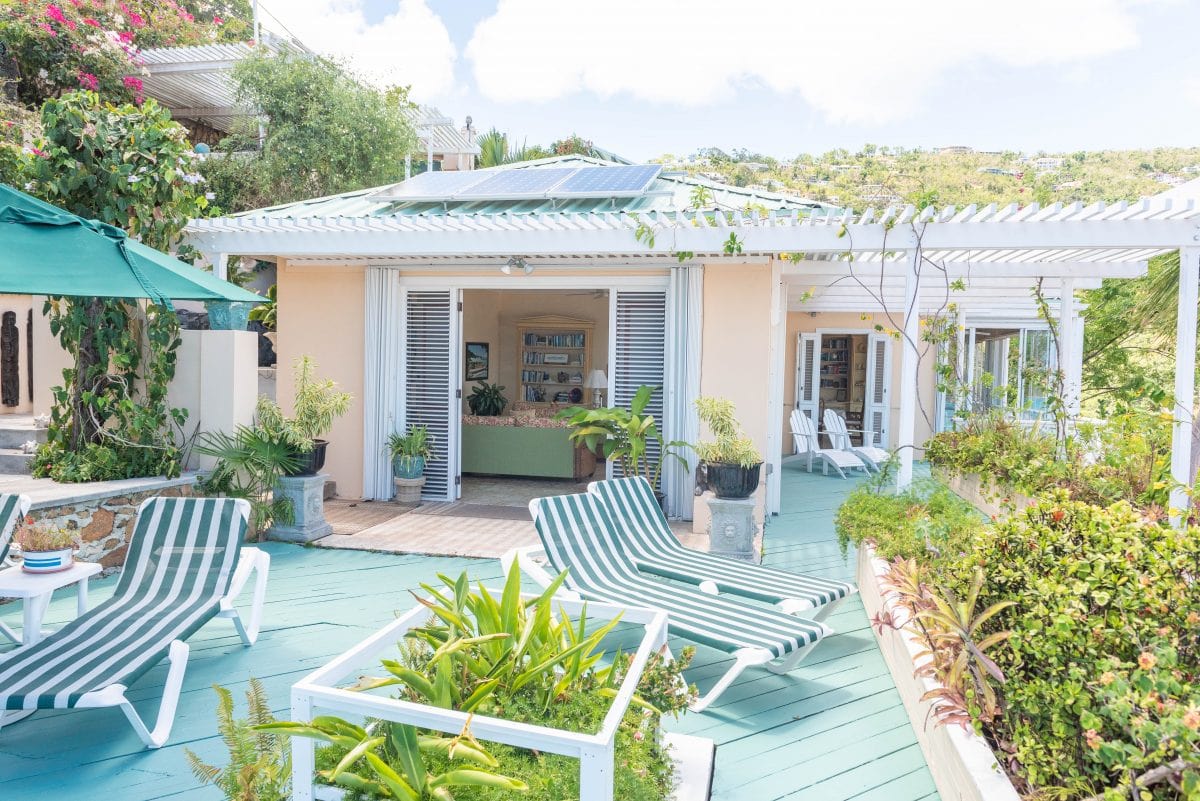 I can't say for sure, but I would not be surprised if I spent the majority of our four days and three nights here simply staring out at the magnificent view of Charlotte Amalie below us… Simply amazing.
As fantastic as it is, though, the view is just one of the many wonderful enticements at Bellavista.
Rooms
There are four guest rooms at Bellavista Bed & Breakfast, each with their own colorful names – Coquille Cottage, Bambooshay, Palm Tree Melee, and J'Ouvert Gardens. Each room has its own ensuite bath, air conditioning, ceiling fan, supremely comfortable beds, and a bunch of unique decorative touches all espousing distinctly different tropical motifs.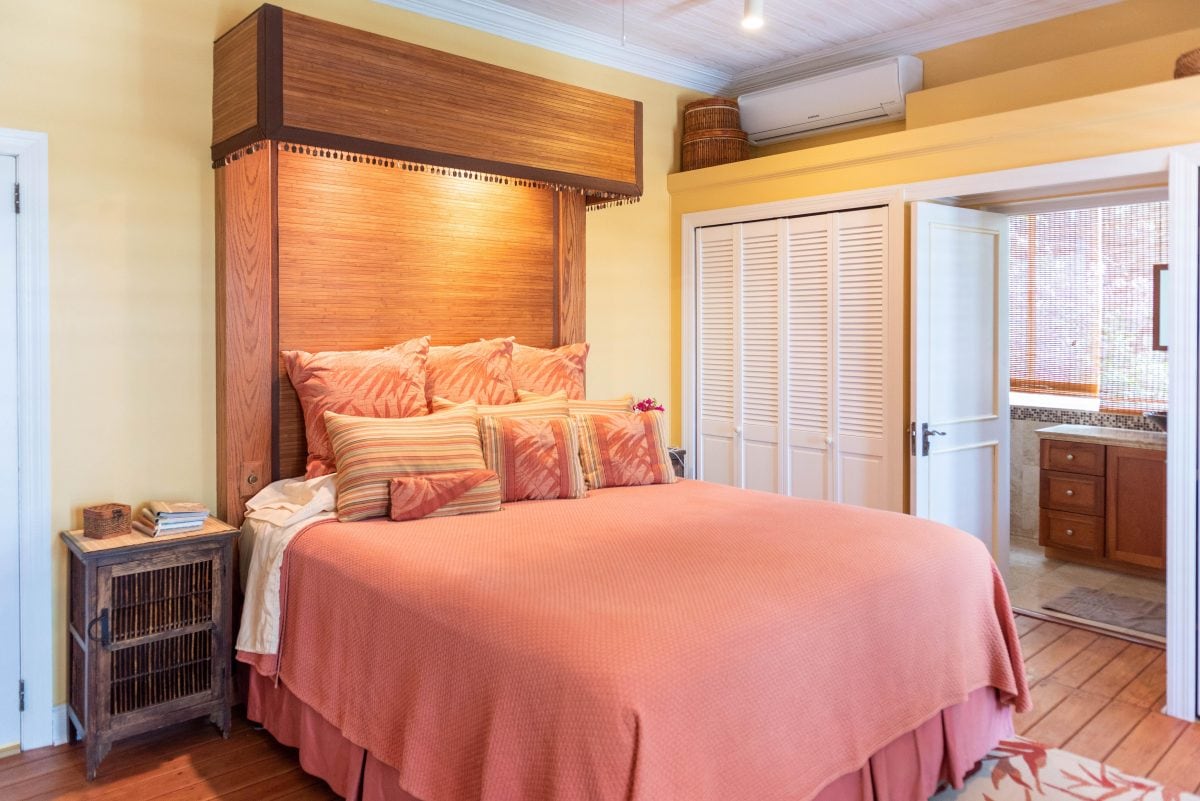 Tip: Request Bambooshay to be furthest away from the kitchen/living room common areas, and to wake every morning to that magnificent view of Charlotte Amalie. Coquille Cottage offers the same view, albeit a bit less obstructed than that of Bambooshay.
A/V Equipment
Ever get intimidated over trying to make the TV or stereo system work at your hotel? Believe me, you'll have no such worries at Bellavista.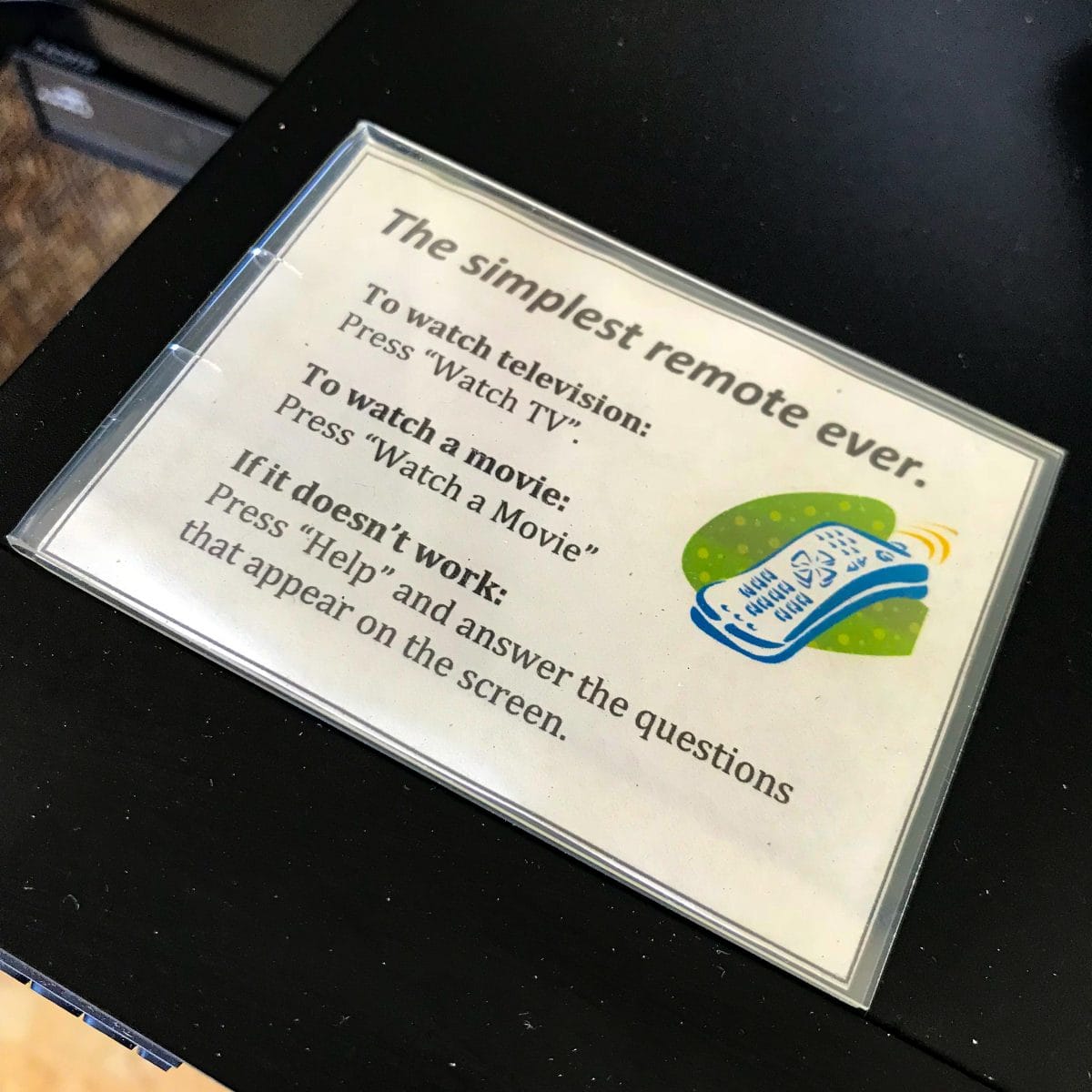 Your hosts make it easy to work most anything and everything in the house, leaving helpful little notes around to guide you. Anything to make your stay more relaxing…
Breakfast
Have you noticed how some B&B's these days seem to be a lot more about the bed than the breakfast? Not so at Bellavista Bed & Breakfast. Here, breakfast is a BIG deal, the hosts routinely going all out to serve tasty, Continental treats with style…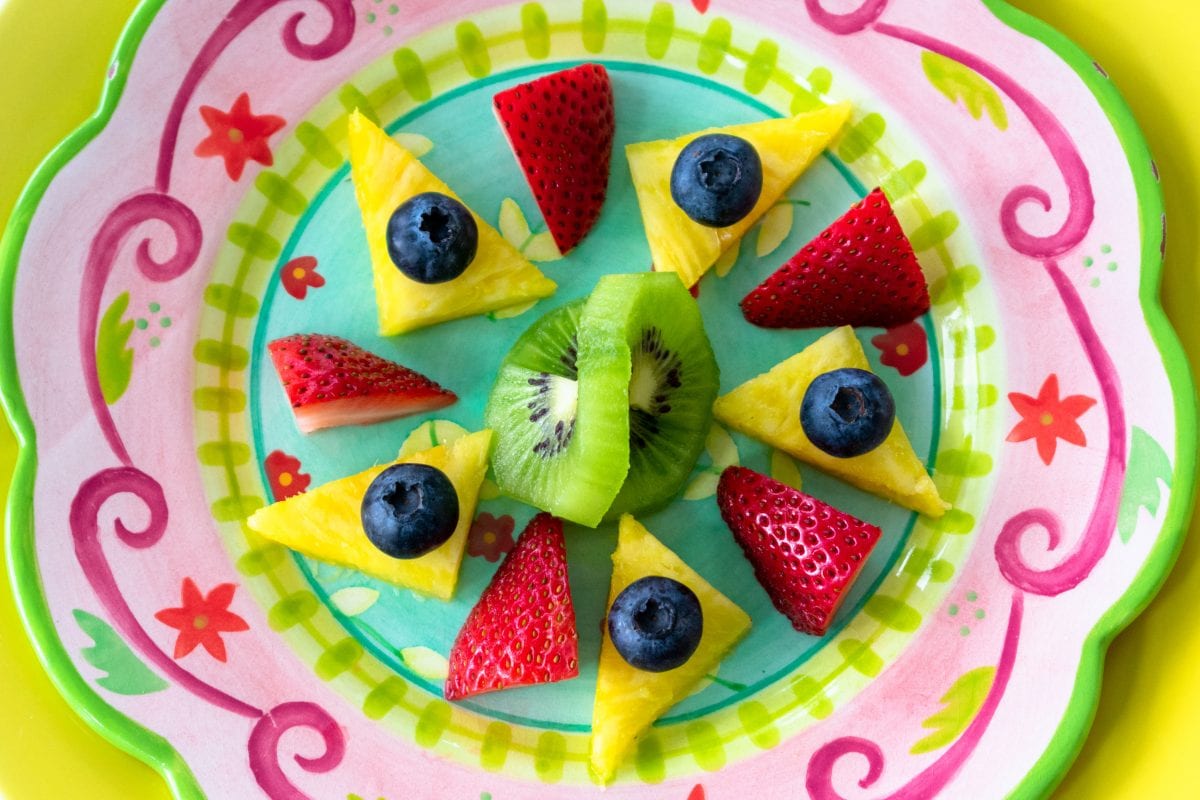 What I love most about the Bellavista breakfast is that it's not too big.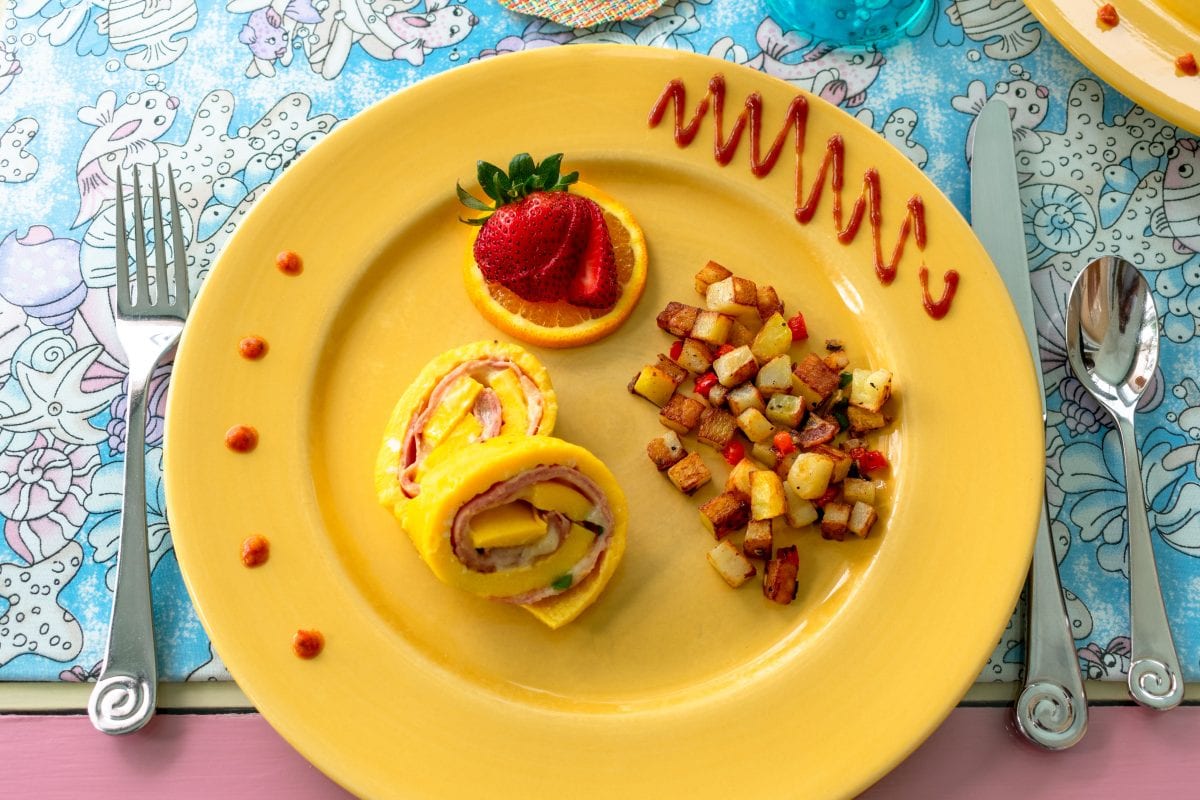 Instead of the nap-inducing oversized portions you might get elsewhere, the dishes here are purposely reasonable; essentially just enough to fuel your morning adventures. I gotta' admit, also, that it's pretty nice enjoying breakfast while looking out at that crazy-beautiful view of Charlotte Amalie…
Wendy
As you've no doubt surmised by now, a lot of loving thoughtfulness has been woven into all aspects of the guest experience at Bellavista Bed & Breakfast. The woman behind all of it: Wendy Snodgrass.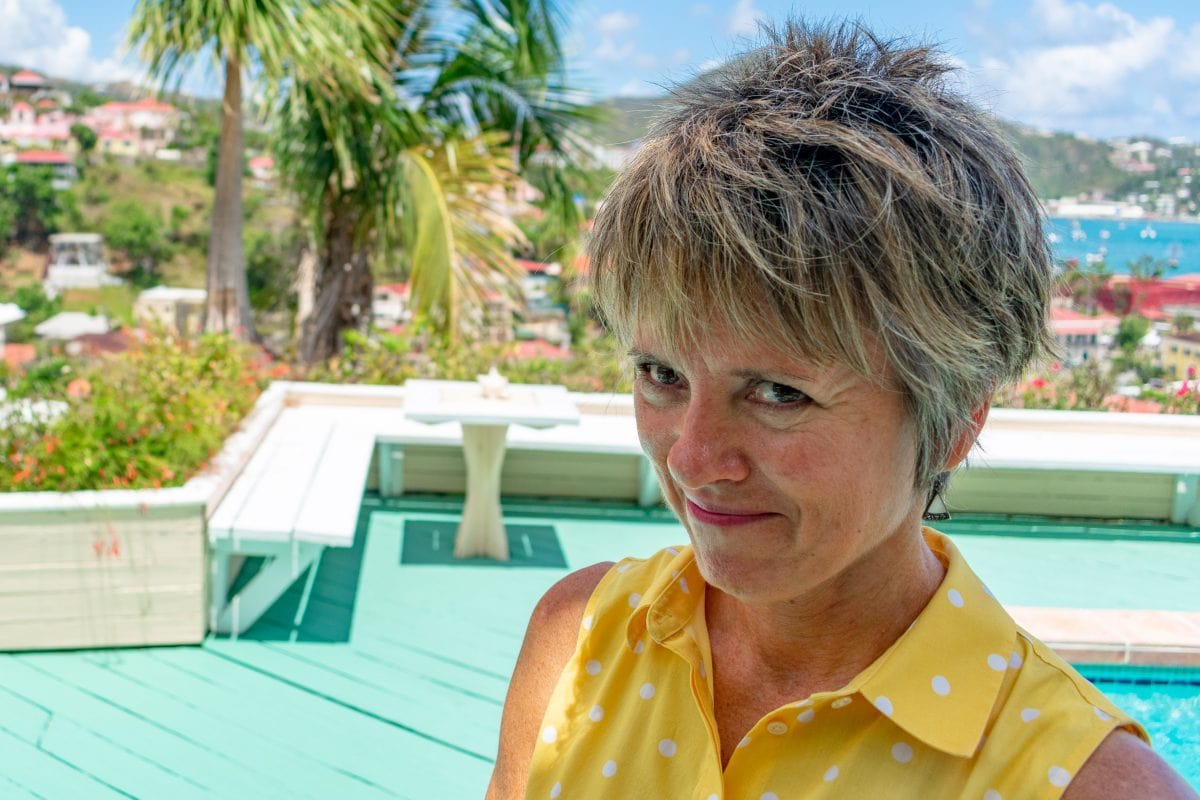 Originally from West Virginia, Wendy has been in St. Thomas since 1998. She opened Bellavista with her husband, Doug Kriebel, back in 2001.
Warm and friendly beyond belief, Wendy struck me as one of those rare and special people that seem to have something figured out about life that the rest of us can't even begin to understand. She's just always so happy, always smiling (except when I begged her for a photo), cheerful, and accommodating. Seriously, it's impossible not to love this woman.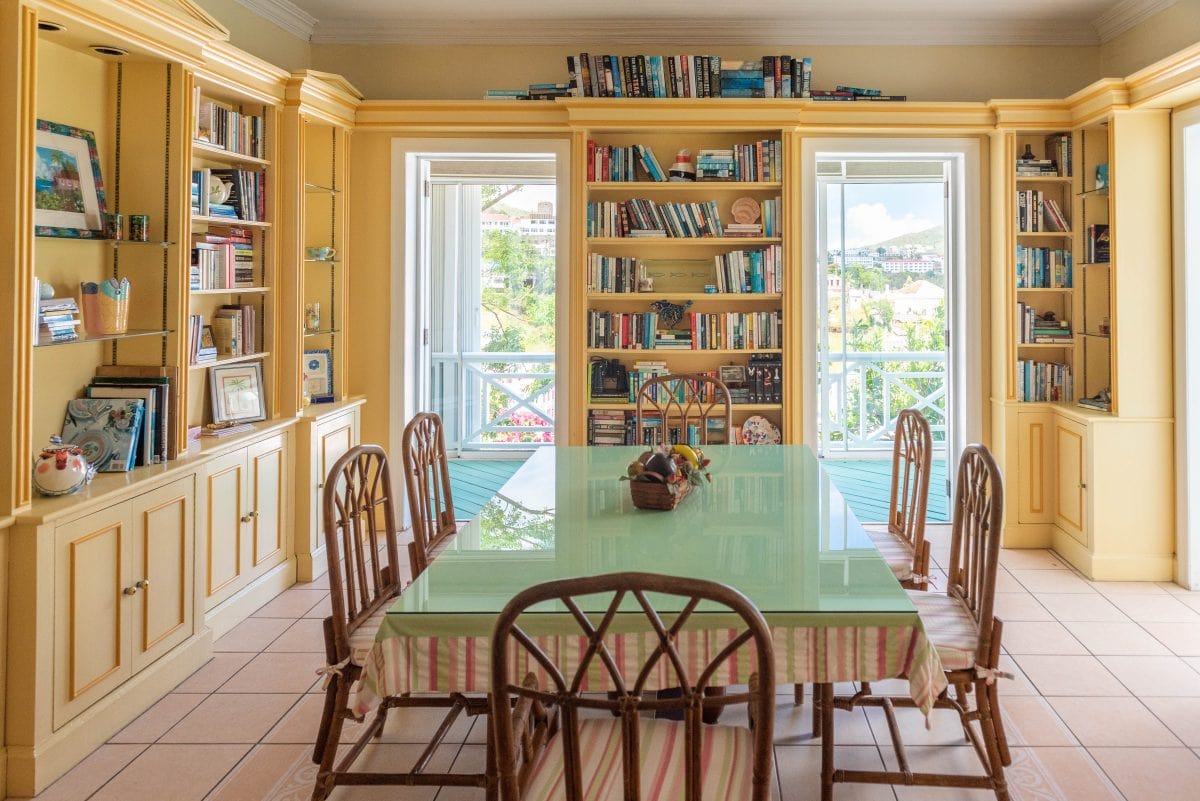 There wasn't a single minute of our time as guests at Bellavista that I didn't feel looked after. Even when we were off-property exploring, I always knew that Wendy was just a phone call away if we ever needed anything; a special sense of comfort you just don't get at larger, more impersonal resorts.
To hear Wendy tell it, though, a higher level of service and accommodation is permeating across all of St. Thomas right now.
A disaster like we've been through has really brought people together. I think we're more gracious and grateful and appreciative of St. Thomas – our home – and how fortunate we are to live here and share it with people who come visit.
I guarantee, if you come to St. Thomas and stay with Wendy and Doug at Bellavista, it will be you who'll truly feel most fortunate.
One caveat, though: You have to move fast! As noted on the latest update to their website, Wendy and Doug have decided that the 2018/2019 winter season will be their last welcoming guests at Bellavista. (They're accepting guests through April 2019.) I've no idea what their future plans are, but you can be sure that I will be back at Bellavista this winter to enjoy their special brand of hospitality (and that really nice breakfast) one last time to get the scoop. Hope to see you there…
For more information, please visit Bellavista Bed and Breakfast online.
Related Posts