Exploring Cave Cove At Outer Brass Island, St. Thomas
It wasn't quite 11am and we were already a little tired. That can happen when you're hanging with Captain Thomas. Barely halfway through his circle St. Thomas boat tour and we'd already done some rock climbing, cliff jumping, and beach exploration on three separate islets – Thatch Cay, Hans Lollik, and Little Hans Lollik. The biggest surprise, though lay just ahead at Outer Brass Island.
There's a cave?!
The incredulity in my voice betrayed an old Crucian bias born of the everlasting sibling rivalry between St. Thomas and my home island of St. Croix. How could super-touristy St. Thomas have something so cool; so uncommon? And, how could I not know a thing about it?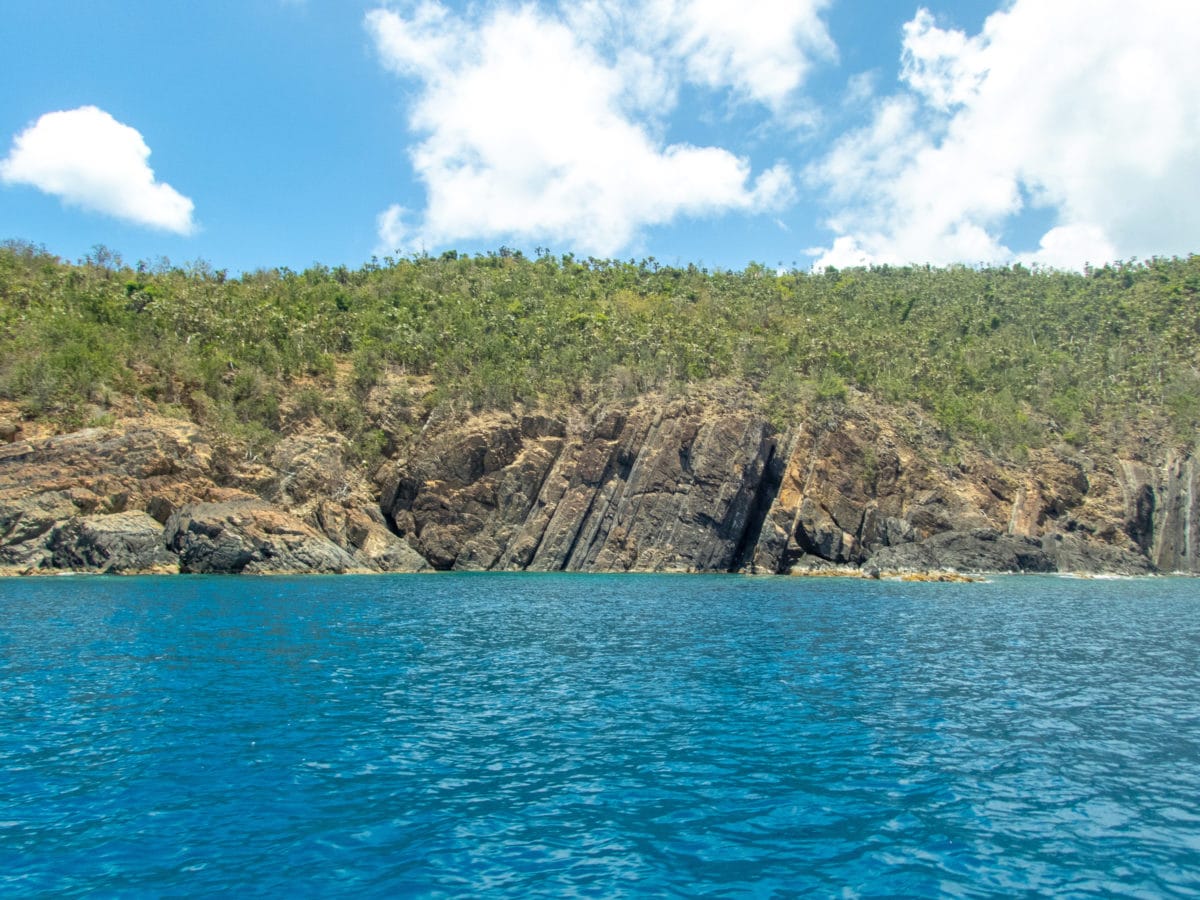 That's the beauty of boating around with Thomas – you get to see a side of St. Thomas and her surrounding islets that most know nothing about. You benefit from his knowledge gleaned from a lifetime of boating all over St. Thomas, St. John, and the BVI's. You get to know his secrets.
Secrets like Cave Cove…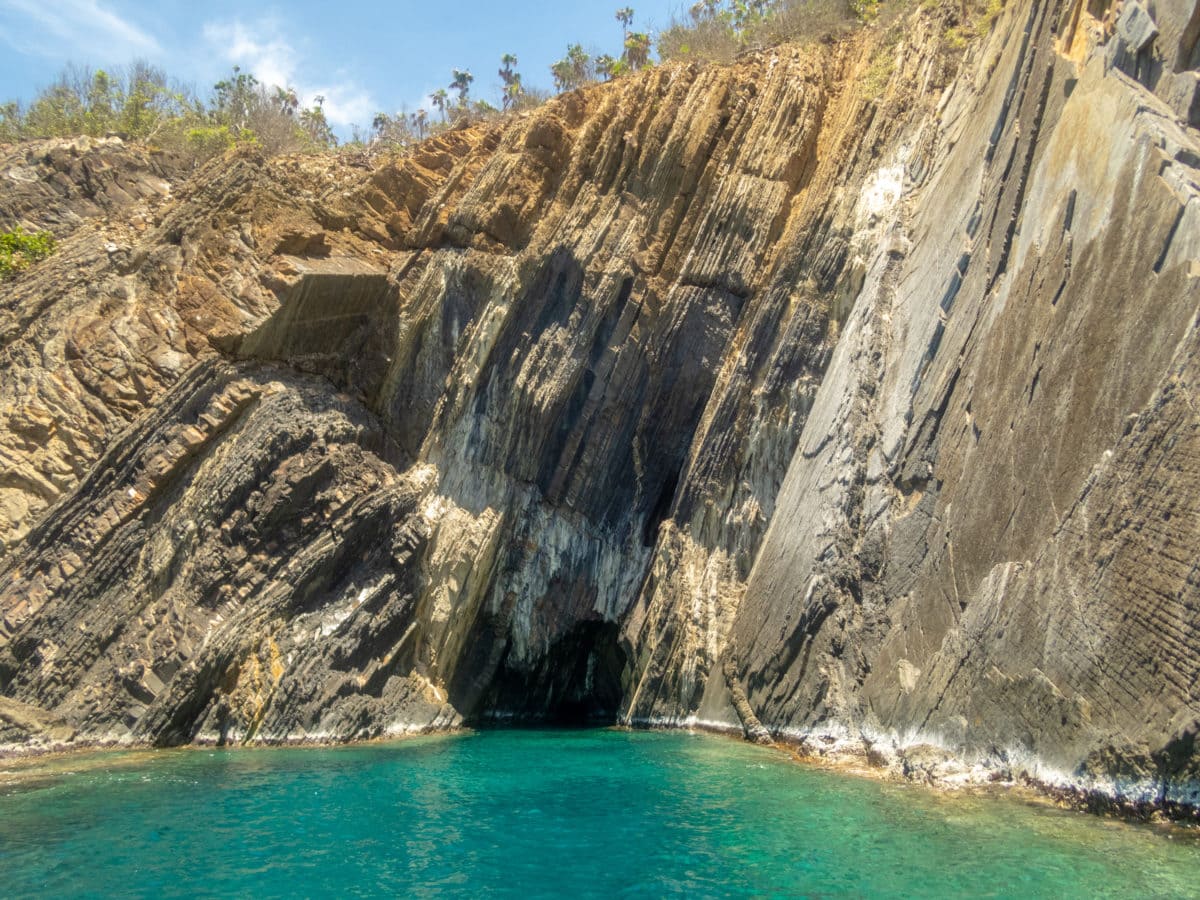 These sheer rock walls scale down to calm seas around the midpoint of the west coast of Outer Brass Island. There, at the vertex where the sea cuts furthest into the rock lies a cave.
It was too dark inside to tell how far the cave cut into the island, though five of us snorkeled around in there comfortably.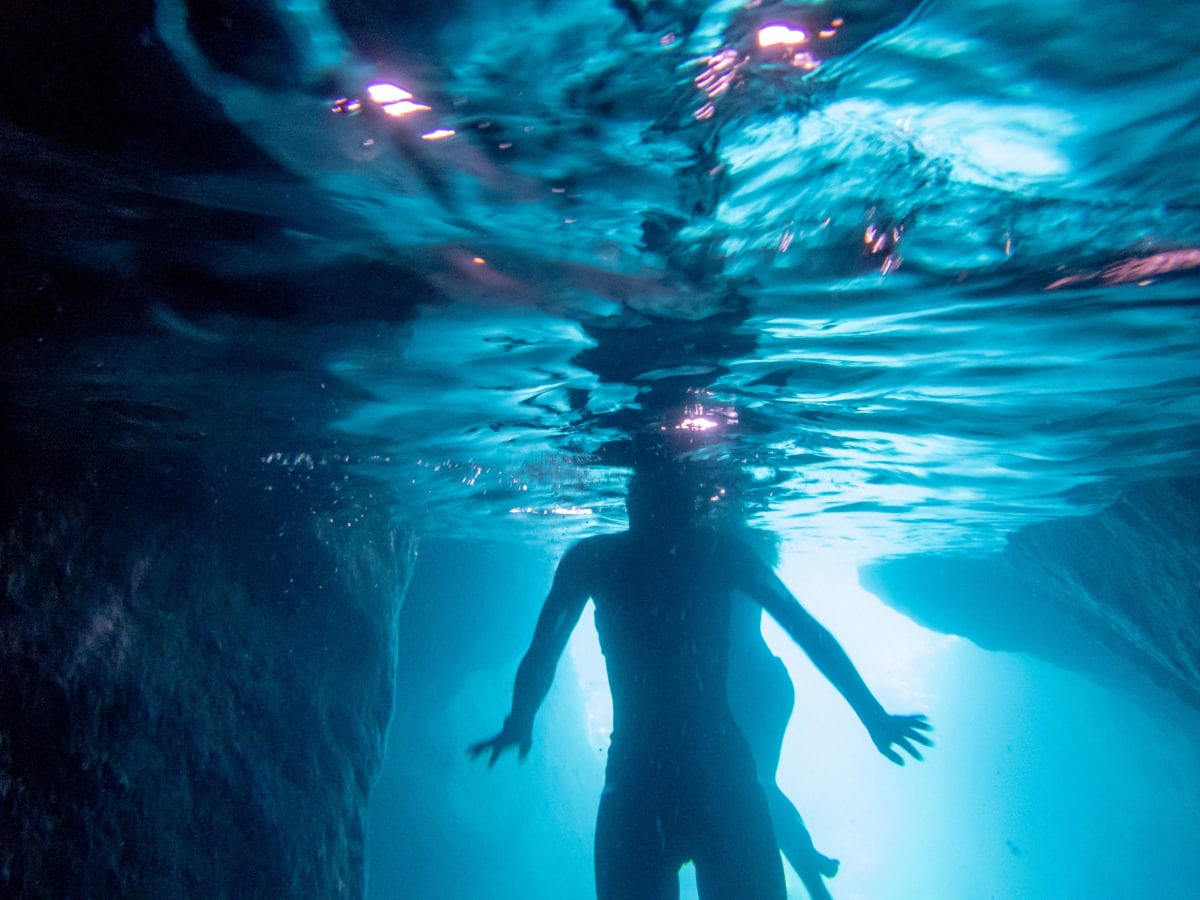 All the while Captain Thomas kept watch over us from out in the bay.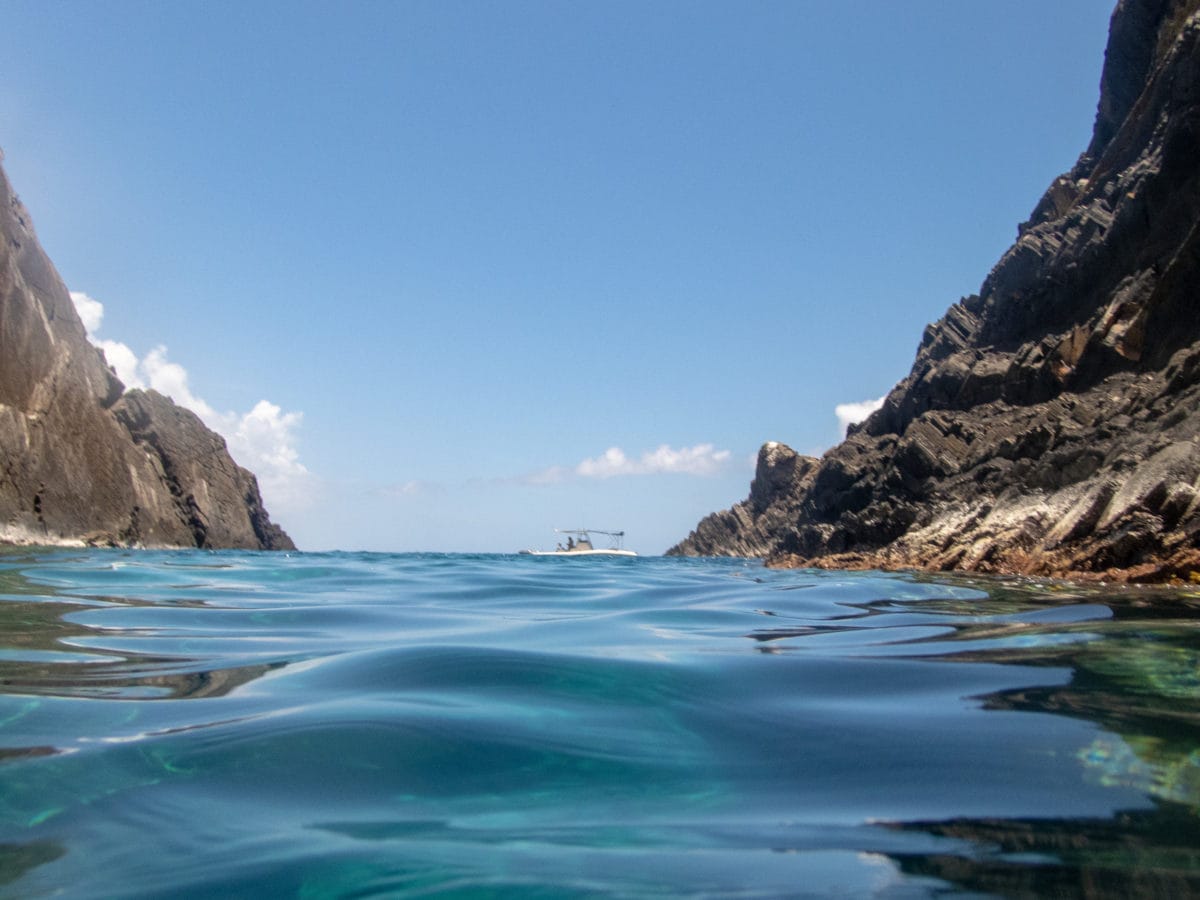 We never felt rushed, or like he had something better to do, as has been the case with other boat tours we've been on elsewhere. With Thomas it's more like you're out with an old friend keen on showing you all the coolest spots he knows.
This, of course, has me more than a little anxious to cast off with him again next time I'm in Rock City.
To get in on the fun with Captain Thomas, link with him via See & Ski Powerboat Rentals.
Related Posts