Provisioning at The Porthole Restaurant and Bar and Shoreline Mini Market, Bequia
Excellent yacht provisioning service providers and markets are, of course, a key component of any port you might think about docking at while sailing around the Caribbean. You'll need fresh water, ice, fresh produce, non-perishables, maybe some wine, rum or alternative adult beverage, coffee, etc.
But what about home-baked bread, homemade mango chutney, the type of homemade rum punch that will put a song in your heart, and the kindly care of a West Indian mother.
Indeed, you'll get all that and more at The Porthole Restaurant and Bar and Shoreline Mini Market down on the waterfront in Port Elizabeth, Bequia.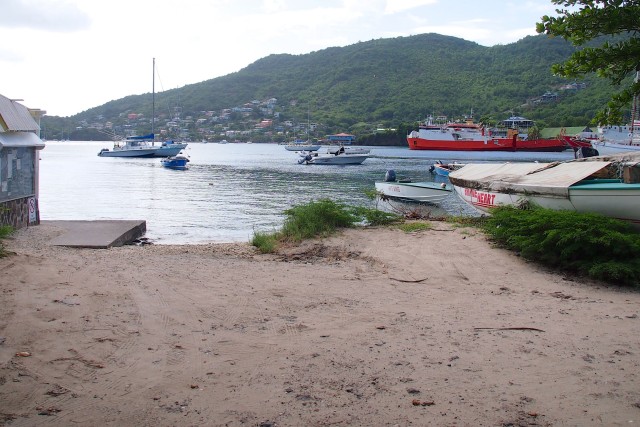 Located right where the Belmont Walkway starts (or ends, depending on how you look at it), Porthole/Shoreline has been serving the needs of seafaring visitors to Bequia since the 1980s. The two businesses share the same building, allowing visitors to grab a drink and a bite to eat and Porthole before, during, or after stocking up on supplies at Shoreline.
The proprietors of the place, Noelina and Lennox Taylor, better known as Mr. and Mrs. T, also offer rooms for rent upstairs, so if all your shopping really does compel you to drop, you can.
It's Mrs. T who makes all the homemade treats. During my visit  a couple years ago, she was particularly keen on having me try her bread. Baked fresh daily on the premises and available in white and whole-wheat varieties, it's the closest thing to my Mom's home-baked bread that I'd tried since I was a kid; a hearty and flavorful meal in and of itself!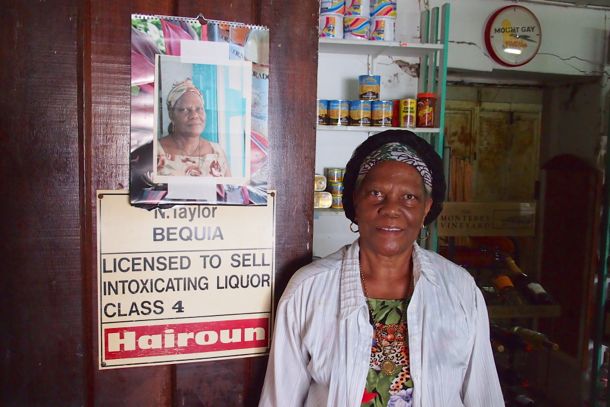 Mrs. T's Mango Chutney also proved a revelation. Made with mango, sugar, onion, garlic, vinegar, and the nicely nebulous "other herbs and spices," it was so good I just had to pick up a bottle.
Mrs. T's homemade touch made all the difference for me, but as is plainly evident on their store shelves and within their refrigerators, Shoreline Mini Market can meet most any provisioning need. An impressive line up wines, cheeses and champagnes; frozen steaks, lamb, chicken, and veggies; all manner of drugstore items; potatoes; chips, nuts, and other snacks; the variety really belied the store's small size and humble outward appearance.
In a relatively remote corner of the Caribbean like Bequia, knowing people who can get things like Mr. and Mrs. T surely counts for a lot, especially if you're just passing through on a sailing adventure.
To get in touch with the Taylor's when you're heading into Bequia, call them at Tel: 784-458-3458, or raise 'em on VHF channel 68.
Related Posts