Hotel LoBleu – Charming Beach-Chic in Terre-de-Haut, Guadeloupe
I hadn't yet heard of Hotel LoBleu three days before I my last trip to Guadeloupe. Hotel reservations? Nah, didn't have any. That might sound crazy, but trust me: it was somewhat by design.
I booked the trip on a last-minute whim, spurred largely by ridiculously low airfare on Norwegian, and was keen on wandering. Like most travel writers, I sometimes don't get to wander quite to the extent that I want to. Whether hosted by a tourist board or hotel company, usually some segment of the journey isn't entirely up to me.
This trip would be different; more like the earliest days of Uncommon Caribbean. No set itinerary, no real plans. Just wandering around, allowing myself to be open to anything, and letting the adventures play out.
This led to some mistakes. It also led to some really nice surprises, Hotel LoBleu among them.
Wholly Wonderful Hotel LoBleu
LoBleu is located in the heart of Fond-du-Curé, the primary village in Terre-de-Haut. It sits right along the soft white sands that line village harbor. The hotel is nothing big or flashy. The place really isn't fancy in any way.
Like Terre-de-Haut itself, though, LoBleu is charming, welcoming, and casually beach-chic.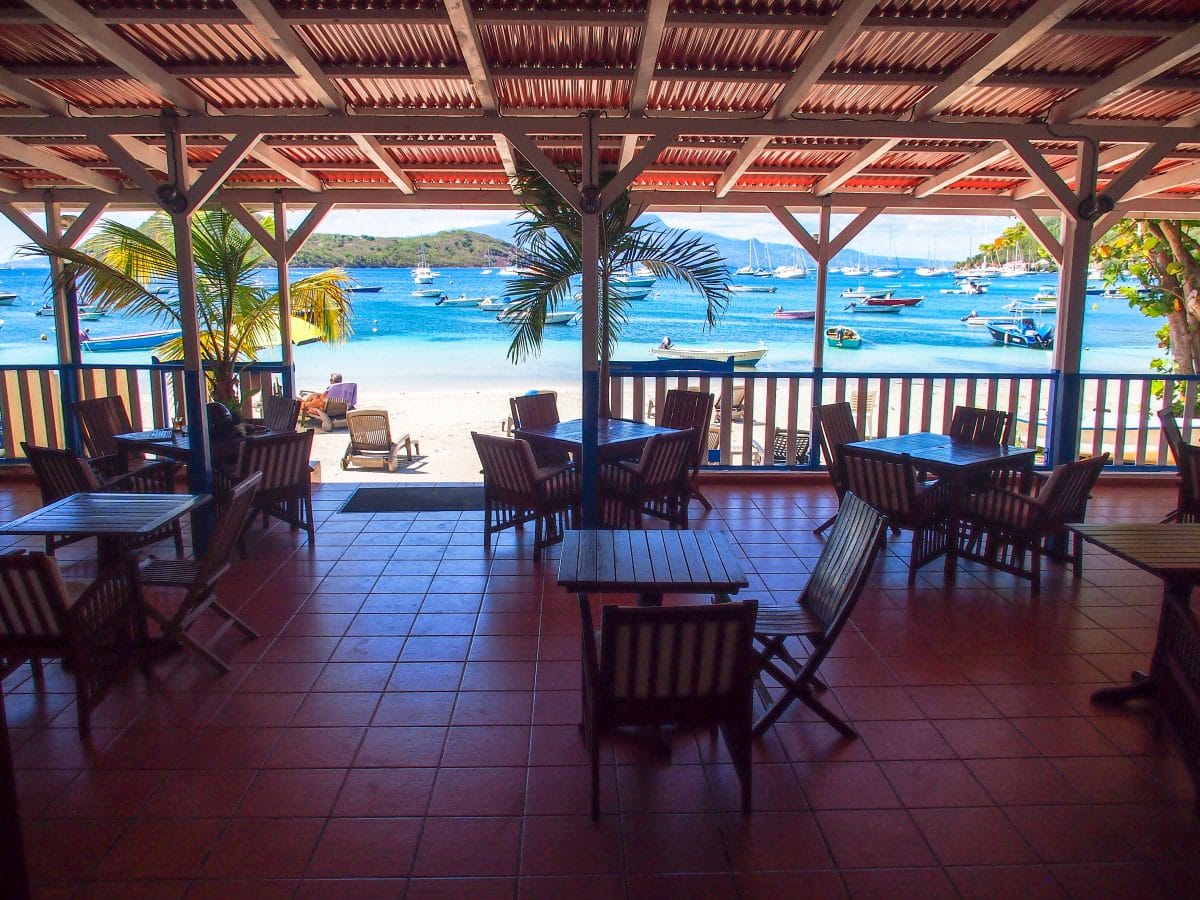 Stéphane and Véronique are your hosts here. The friendly French couple bought LoBleu after visiting Terre-de-Haut and falling in love with the island's ultra-laid back vibe. The pair embody the ease of the island, offering great help and suggestions like old friends who know you really well.
How do they do it? Maybe they're just awesome people. Or maybe they enjoy this office view each and every day…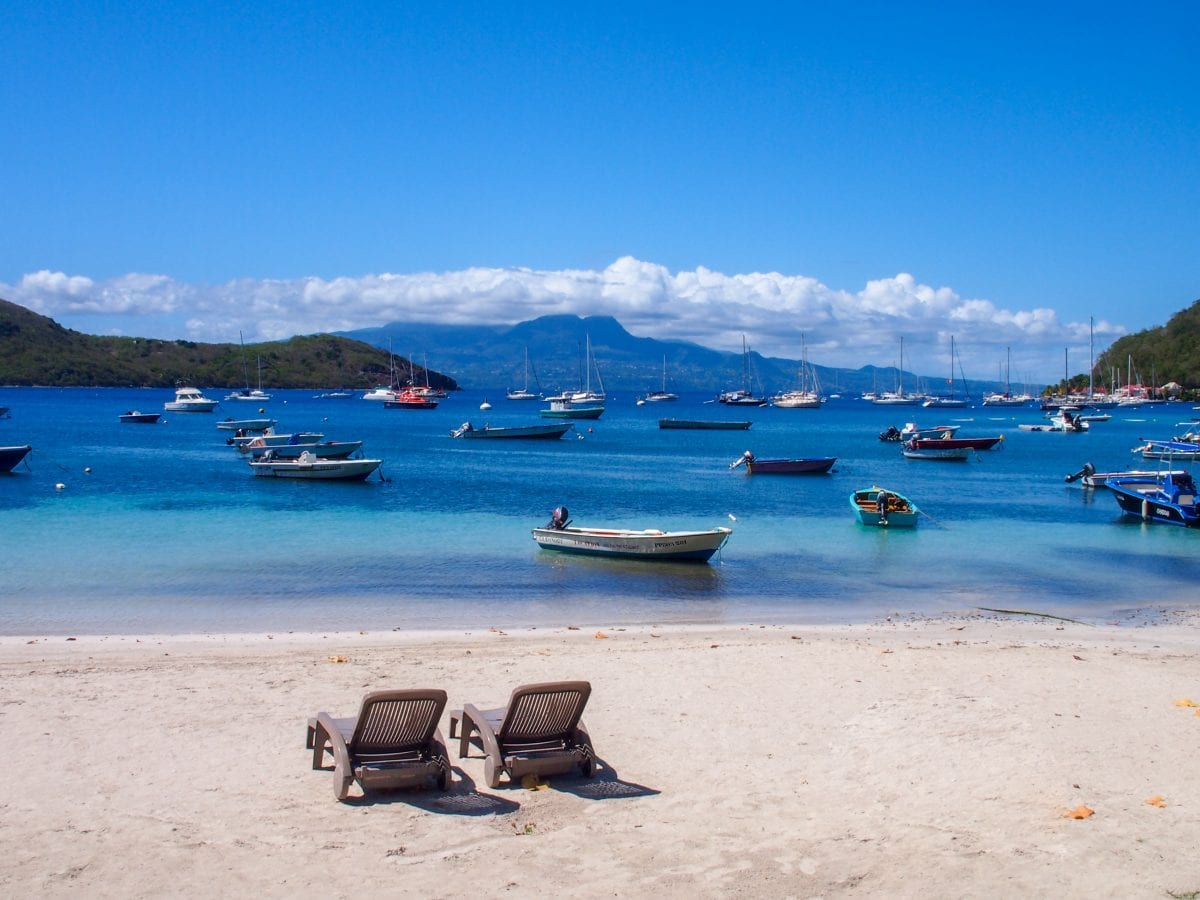 Yeah, I think anyone would be a bit more chill if they lived and worked here.
All The Right Recommendations
Even with as casual-cool as they are, Stéphane and Véronique do take your comfort here at LoBleu very seriously. The boutique hotel only has 11 rooms, which affords them plenty of bandwidth to build relationships with guests and meet whatever special needs you might have. You know, like if you were staying with family or good friends.
Everything I did in Terre-de-Haut, everywhere I went, everything I ate, saw, and experienced ⎯ from this incredible sunset spot to my scooter rental ⎯ all of it came at Stéphane and Véronique's recommendation. And it all worked out marvelously, the pair effectively rescuing my trip from the initial series of missteps I'd made over in mainland Guadeloupe.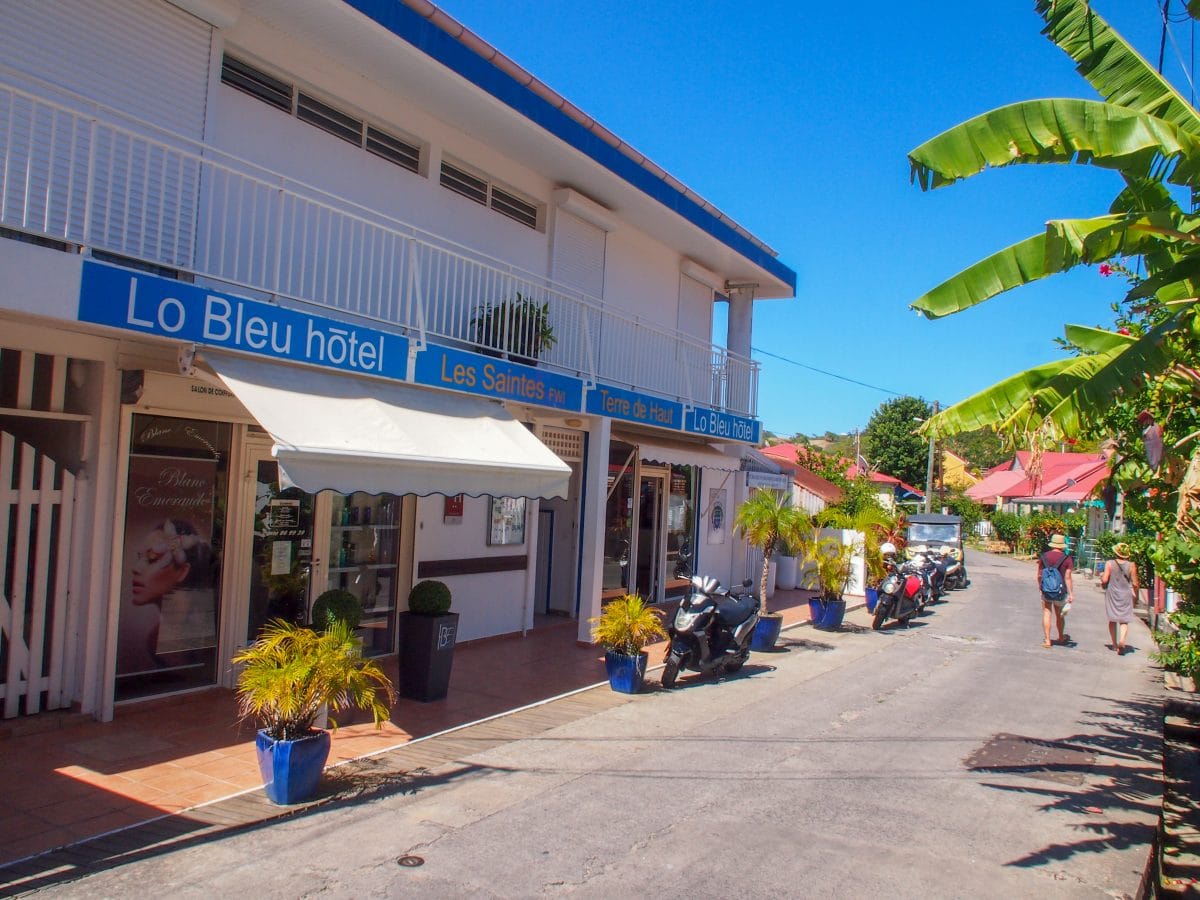 Even if you're not lucky enough to stay at LoBleu when visiting Terre-de-Haut, I highly recommend stopping by and having a bite and a drink on their expansive deck. This is the heart of the hotel, where guests start each day with a nice, "light as you like it" breakfast overlooking the sea.
The Wi-Fi is good on the deck as well, so you can work through any pesky emails before venturing off to explore the island.
At the close of the day, return to the deck for light snacks and drinks as the sun sets spectacularly…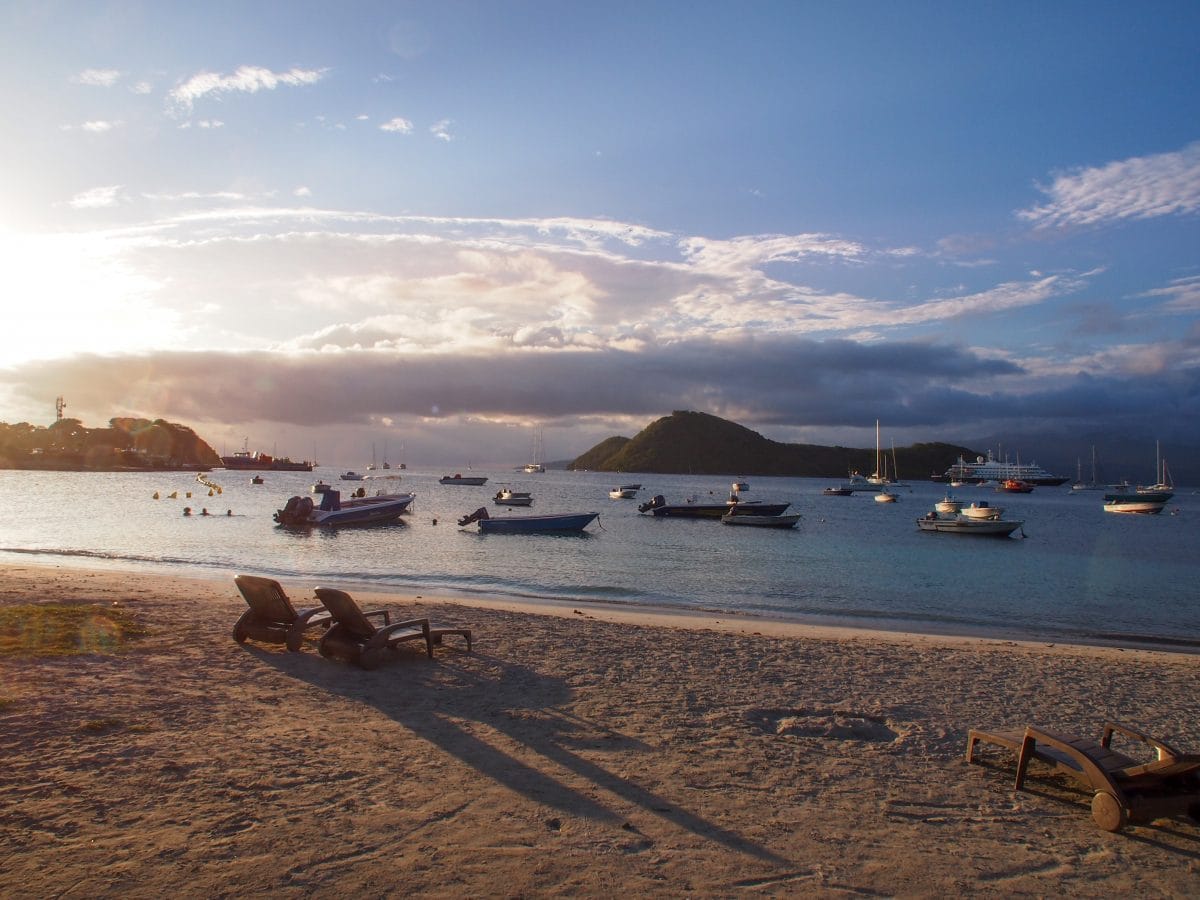 For the wayward style of relaxing escape I was hoping to enjoy in Guadeloupe, Hotel LoBleu could not have been better.
Like few places I've stayed, LoBleu is relaxed and quite comfortably content with its own special kind of wonderful. If you're of a similar inclination, then I'm sure you'll love it too.
For more on my home away from home in Terre-de-Haut, visit Hotel LoBleu online.
Related Posts