La Tour Modèle Atop Terre-de-Haut, Guadeloupe: Uncommon Attraction
Jaw-dropping views and other treasures of Mother Nature are often the reward for hiking around the Caribbean. Sometimes, though, you get a little bonus; a historic relic offering a glimpse into the past. Such was the case for me upon reaching the apex of my hike to the crest of Le Chameau, the tallest peak in Terre-de-Haut, Guadeloupe. There, some 1,000 feet above the storybook islet's shimmering shores, I found this small and ancient fortress-like structure – La Tour Modèle.
The Mystery of La Tour Modèle
There are no signs here detailing what it is, its history, or purpose. This all lends a bit of mystery to the place, of course. As I trudged around it I kept thinking,
What is this thing doing here?
A quick look inside only added to the mystery, the endless graffiti scrawls and carvings in the weathered walls giving the place a bit of a Blair Witch feel…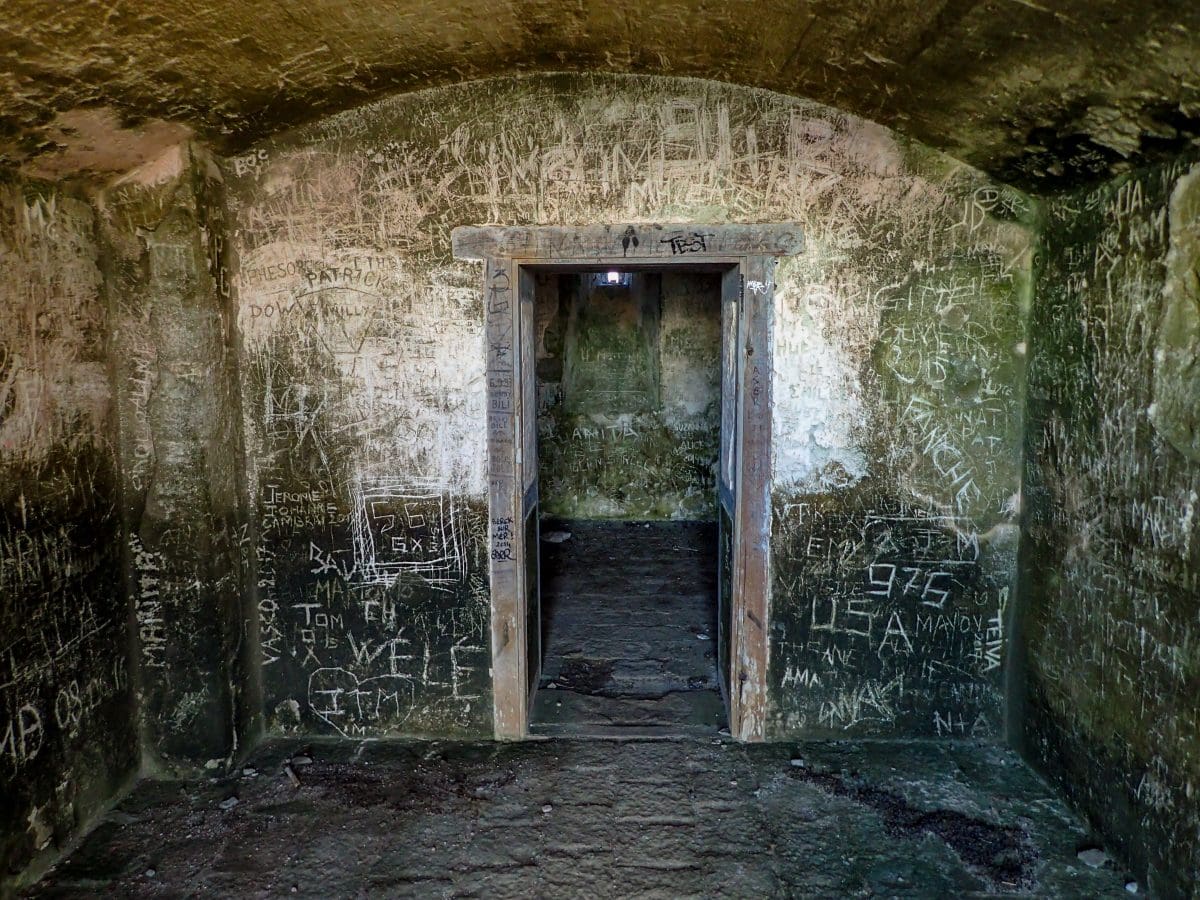 Later I learned that the structure is called La Tour Modèle. The literal translation from French means "The Model Tower," which hints a bit at its history and purpose.
Model Tower History
Seems that back in 1809, British troops scaled to the top of Le Chameau and bombed the French down below. The attack destroyed the islet's earliest fortifications.
To better safeguard themselves from future attacks, the French built La Tour Modèle in 1843, the facility meant to serve as the ultimate lookout for all the islets of Les Saintes.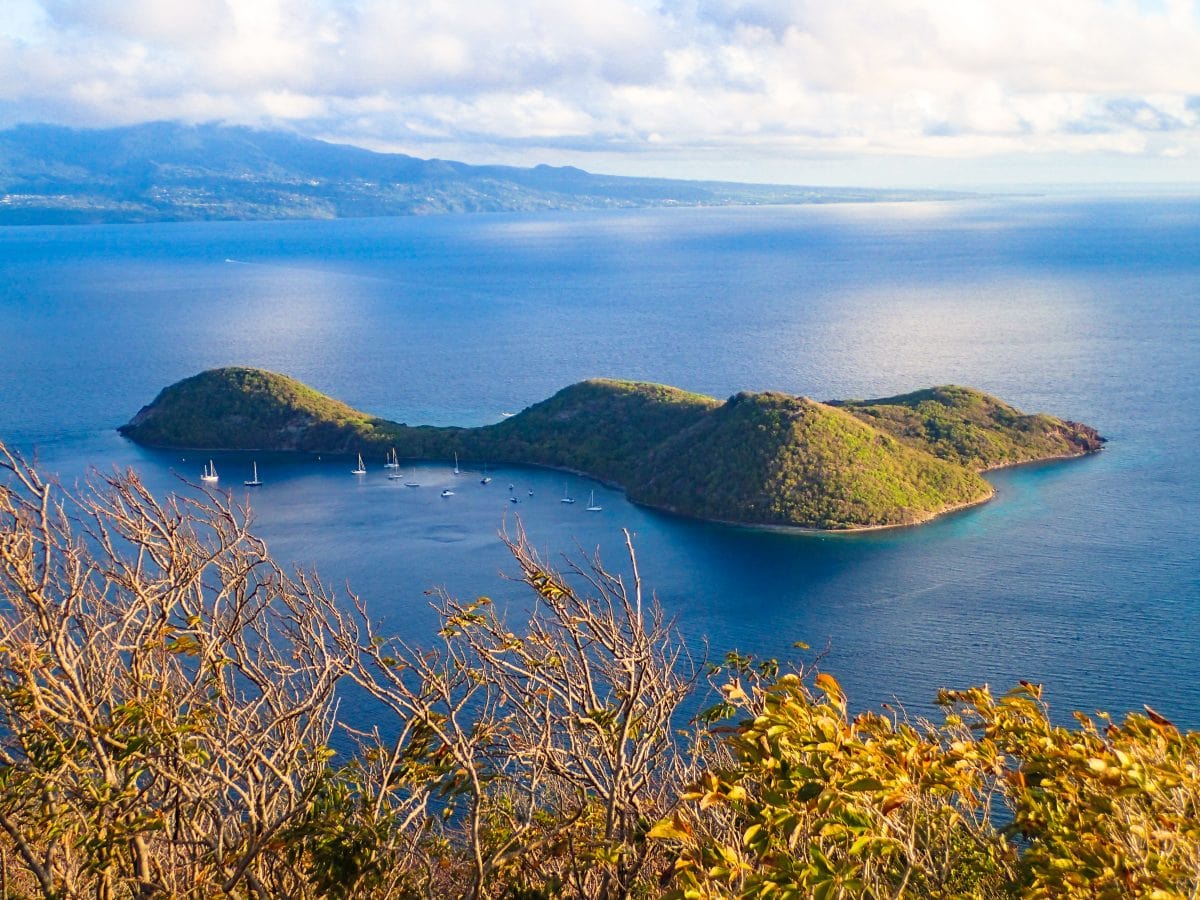 More Tourists Than Troops
Like nearby Fort Napoleon below, La Tour Modèle never saw any military action. For most of its history, it seems, the Tower proved more useful as a tourist attraction. As the ultimate lookout in all of Les Saintes, it offered absolutely amazing views. Terre-de-Haut and its surrounding islands are apparently particularly jaw-dropping when viewed from the roof.
Sadly, though, the roof has been off limits to visitors for some time now. Communications antennae and weather tracking equipment now grace the roof preventing visitors from experiencing the true beauty of La Tour Modèle.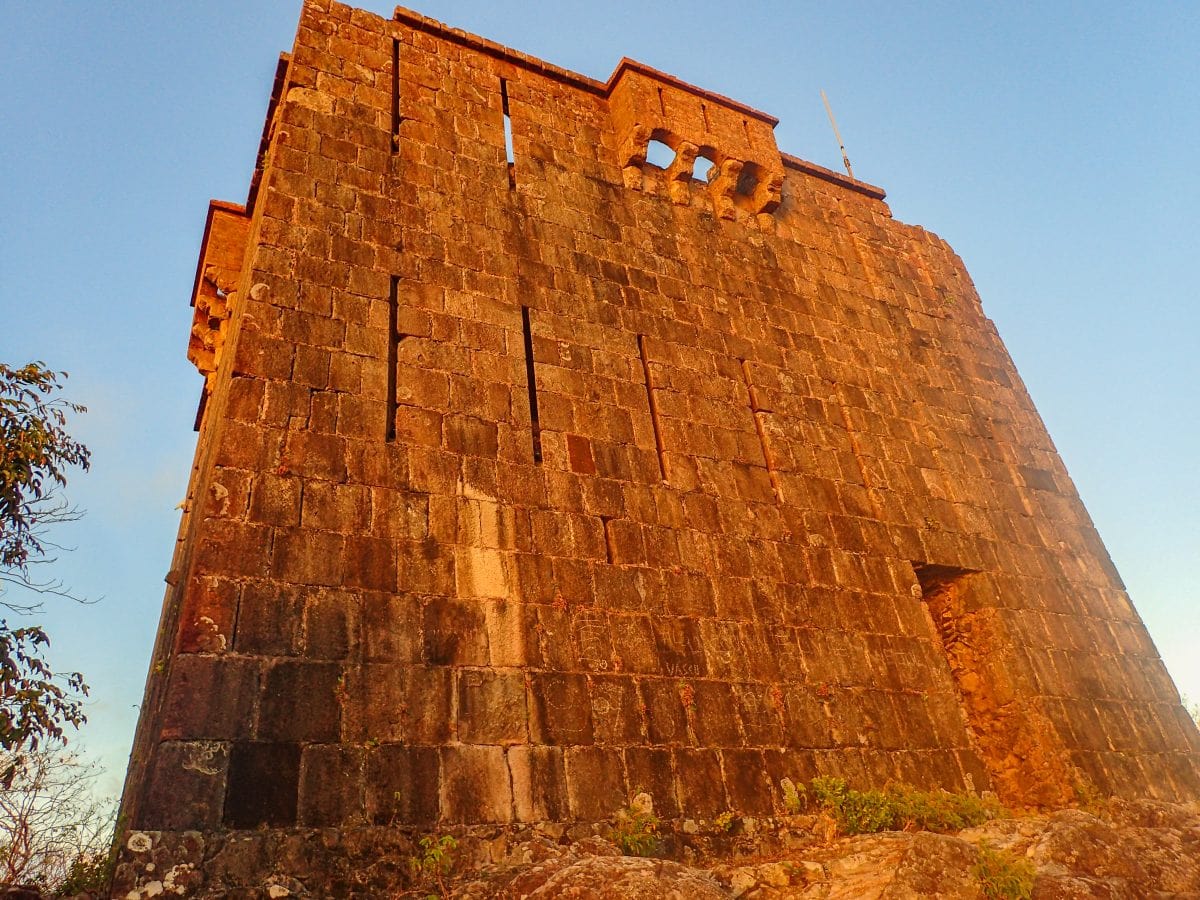 The views from the base of the Tower are still plenty good, though, as we've shared previously.
Still, I hope that they'll move that fancy equipment someday and let us all see how La Tour Modèle truly lives up to its name.
Related Posts