Photo Delights Among the Raindrops in Tobago
Grey skies and drizzly conditions do not a great day of boating make. At least that's what I thought upon arriving for a day of beach-hopping along the north coast of Tobago with Waterholics a few January's ago.
Never mind that it was fairly early in the morning (my usual aversion to early-am anything is well-established) and I was still feeling the aftereffects of a night spent raiding a secret rum stash at one of Tobago's finest restaurants. The source of my reluctance toward doing anything that morning was really the posh accommodations from which I had been pried an half-hour or so prior.
Believe me, you just don't leave a place like the Villas at Stonehaven easily.
Instead of luxuriating in the property's many fine appointments, I found myself sheltering from the rain along the beach in Crown Point here…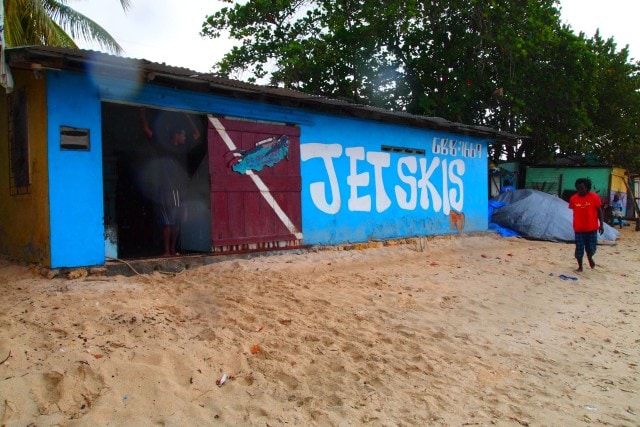 …before hauling myself aboard a boat out there.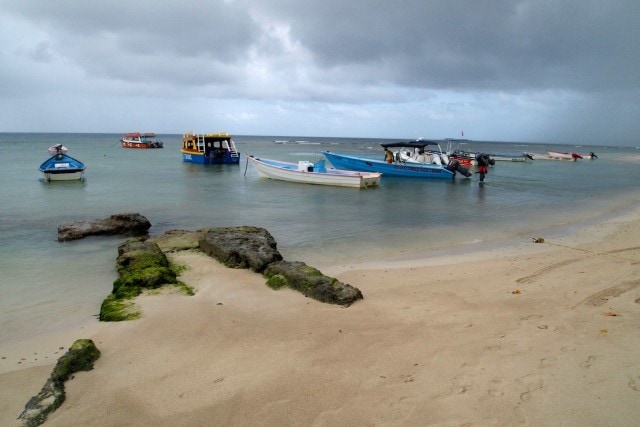 This will not be good, I thought, as our captain engaged the props, the rain intensified, and we set off on our way.
Within moments, though, we were just beyond Pigeon Point. The skies had cleared a bit revealing a lush and ultra-tropical side of Tobago more reminiscent of the boundless natural beauty found in the Grenadines than what I'd come to expect on previous visits to this, the most developed corner of Trinidad's sister island.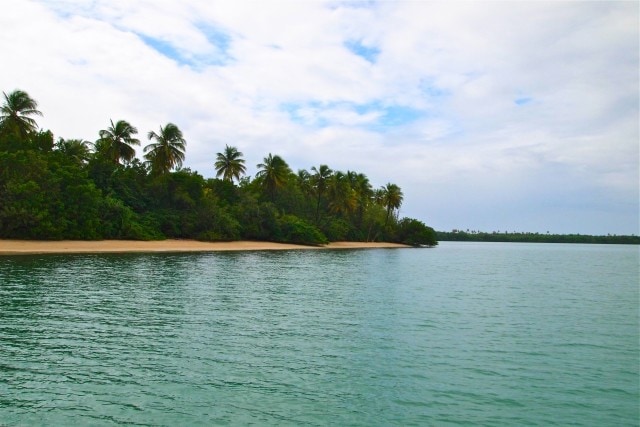 We'd only been on the boat for a few minutes, but it felt like we were already hundreds of miles away.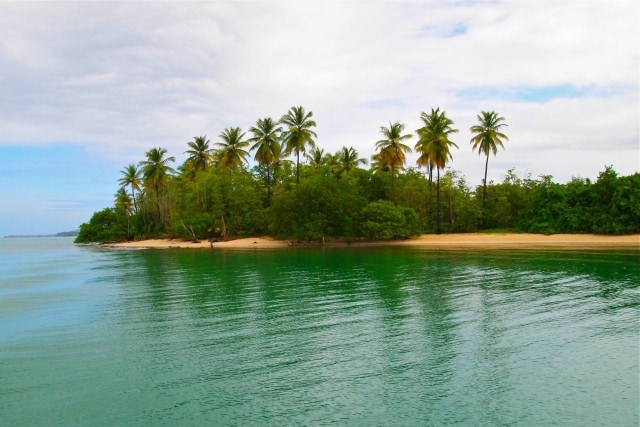 The rest of the day brought a myriad of additional surprises – the utter seclusion of Cotton Bay, speeding into Bon Accord Lagoon, lunch at No Man's Land, getting a bedroom boost at Nylon Pool.
It was all great, especially considering the rain clouds stayed away for the rest of the day, but somehow it's these pics that I look back most fondly upon these days, the deep greens, blues, and greys a reminder that the best travel experiences often require a bit of trust, risk-taking, and luck.
For more on boating excursions with our friends at Tobago Waterholics, please visit them online.
Related Posts