Redmans Simple Restaurant, Tobago: Taste of the Caribbean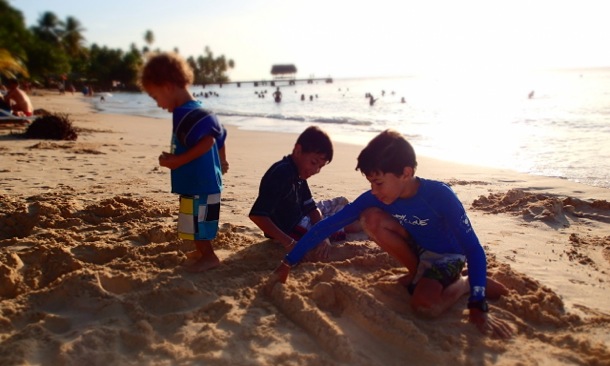 It's doable, as we've shown before, but it's not always easy to mix kids with uncommon travel fun. The smallest travelers tend to have the biggest needs, making it hard to stray off the beaten path as long as you'd like. Sometimes, you need to just grin and go for the common, as we tried to do for lunch one day last December in Tobago.
Thankfully, though, things didn't work out…
Patrick and I had brought our families together in Tobago to celebrate the Holidays with our Dad. My twin boys were nine, while Patrick's son, Trinidad, was two. Old talk, beach limes and relaxing constituted the bulk of our plans, but we couldn't resist sprinkling in a couple light uncommon adventures fit for the whole family. That's how we ended up at the Tobago Cocoa Estate.
It was a fantastic experience, as noted a week ago, though one that probably could've ended a good hour before it actually did for our kids. By the time we got in the car to leave, the hunger-induced grumpiness was threatening to spill over into full scale revolt.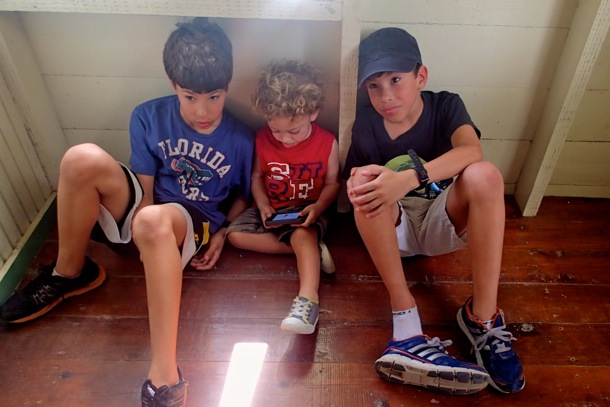 So, instead of our usual aimless wandering to find some hole-in-the-wall local eatery, we made a bee-line to Jemma's.
Most people who know anything about Tobago have heard of Jemma's. Famous for its unique treehouse setting, Jemma's is one of the most popular restaurants on the island. It's also really good, by all accounts (I've never eaten there), and just a few minutes from the Cocoa Estate, so we figured we couldn't go wrong.
There was only one problem: Jemma's was closed.
Our solution: Redmans Simple Restaurant.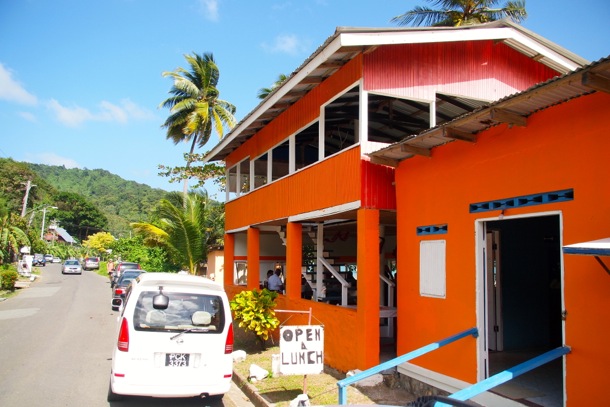 Redmans is located so close to Jemma's and is so nondescript that I actually thought it was Jemma's when we first walked in. There's no sign, save for the modest "Open 4 Lunch" marker at the main entrance. There's also not much to the place in terms of style and decor.
Seating is comprised of a mishmash of plastic patio chairs and wooden dinning room pieces with worn, faded cushions long-deprived of any tush-soothing powers. Rickety stairs in the middle of the main dining area downstairs take you to a second floor offering some fairly wobbly footing. You won't find any glass or screens in the windows, the better to allow the full force of the seabreeze to cool the entire place. A sink against the far western wall provides a communal spot to wash up. This is your view…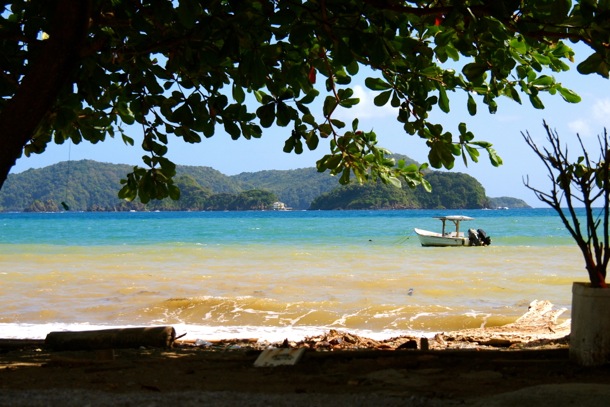 In short, Redmans is simple… and perfect for us! I knew it even before we experienced the real treat of this place: the food.
At Redmans, empty plates are set before you at your seat. The practice is not for show as it is at a lot of fancy restaurants you may have frequented. You actually eat off these plates, just as you would at home. Plates are even color-coded: pink for the ladies, blue for the guys, a nice special touch that adds to the charm of the place.
Everything you order is placed around the table, so everyone gets to share, again, just as you would at home. Available dishes vary by the day and what's available, but you can always expect to get your fill of some true West Indian favorites. Macaroni pie, callaloo, stew beef, stew chicken, pigeon peas and rice – all helped to get our crew back on track for more fun and exploration in the afternoon.
We didn't have to go too far to have our curiosity piqued, either. These mysterious stairs to nowhere sit right behind Redmans…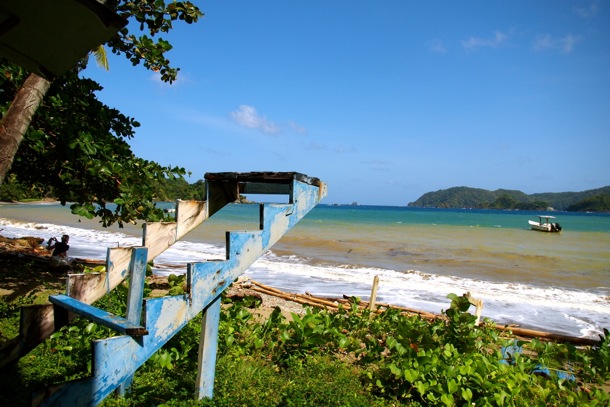 Turns out they used to lead up to what was once the main entrance to Redmans years ago. A storm washed the previous incarnation away, leaving the owner to re-build a few extra feet off the beach and closer to the road. The latest Redmans has been in its current spot for five years, though with food the excellent quality of what we enjoyed here, there's no doubt this place will be here for many, many years to come!
Redmans Simple Restaurant is located along the main road that cuts through Speyside. If you can find Jemma's, then you can find Redmans. To give you an idea on price, our lunch for four adults and three kids worked out to US$82, and no one left hungry.
Yeah, Redmans isn't fancy… just perfect.
Related Posts