Uncommon Beauty: Tobagonians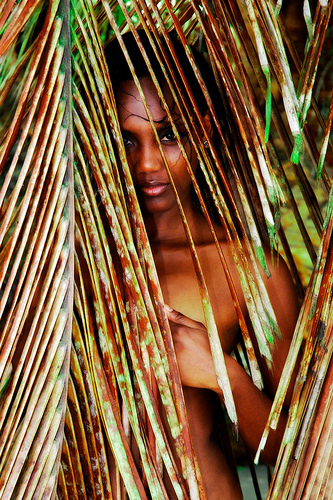 This week's Uncommon Beauty post is in homage to the wonderful time we had in Tobago last week and all the truly nice people we met along our journey.
We'd heard before our trip that Tobagonians, as a whole, are generally not very friendly and often distrustful of outsiders. Though we encountered a bad seed or two (where wouldn't we?), I'd have to say overall that this stereotype, like most others, is patently false.
A warm smile, some patience and a genuine interest in some aspect of their island was all we needed to get the Tobagonians we encountered to open up to us, provide assistance (when needed) and share a laugh.
We found this to be particularly true along the winding road from the capital city of Scarborough, where 90% of the population lives, to the small town of Speyside on the island's northeast coast.
Stopping and talking with locals at varying points along the way, we learned of attractions like Argyle Falls, a local drink called "Naked Boy," and so much more. We plan to share details of our experiences in Tobago over the coming weeks. In the meantime, enjoy the photo (not sure if it was taken in Trinidad or Tobago, but she does look friendly, right?), and don't let stereotypes get in the way of living your travel dreams.
Related Posts