Another Option for Auto Racing Action Under the Warm Caribbean Sun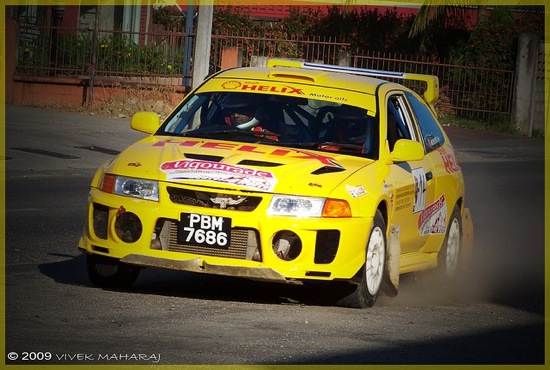 Recently, I wrote here about my surprise at learning of a professional rally race in Jamaica and my desire to head back to JA to check it out. Well, now it seems I'll have to expand my travel plans as I just heard there's another Caribbean destination where I can get my auto racing fix – Trinidad & Tobago.
The Trinidad & Tobago Rally Club actually puts on a Championship Series each year, with 7 races contested between February and October. Their biggest race, Rally Trinidad, is held in March and attracts an international field of drivers from Barbados, St. Vincent, Jamaica, and even the UK!
Next up on the Championship Series calendar is this weekend's Rally Tobago race. Considerably smaller than the March event, Rally Tobago still boasts a field of 25+ cars from Trinidad, Tobago, Barbados and Jamaica. It's also a full weekend of fun with a Car Show slated for Friday, the actual race on Saturday, and a beach lime on Sunday.
Jamaica, Trinidad, Tobago – looks like I'll have lots of options for my race-inspired Caribbean travels!
Related Posts