Curry Chicken Recipe With Dumplings – My First Attempt
In keeping with our Trini heritage, Patrick and I were reared on a wide assortment of curry delights. Curry chicken. Curry shrimp. Beef, goat, conch, veggies, shark… Mom was adept at expertly spicing any and all of them, converting most anything worth consuming into a curry-licious masterpiece. I loved everything Mom cooked up, of course. It's her curry dishes, though, that shine brightest in my memories. They are the true taste of my childhood. Maybe that explains why my latest culinary adventure, cooking up a Curry Chicken recipe, was my first-ever attempt at making any curry anything.
Warm childhood memories are supremely cherished, right? Maybe I was afraid of sullying mine a bit by attempting what Mom had perfected so long ago.
So, what changed my mind? Well…
Banana bread
Recalling the encouragement my mom used to give me while writing this post on baking banana bread bolstered my courage. Before too long, I was rifling through my stash of spices, chopping onions, and cleaning chicken!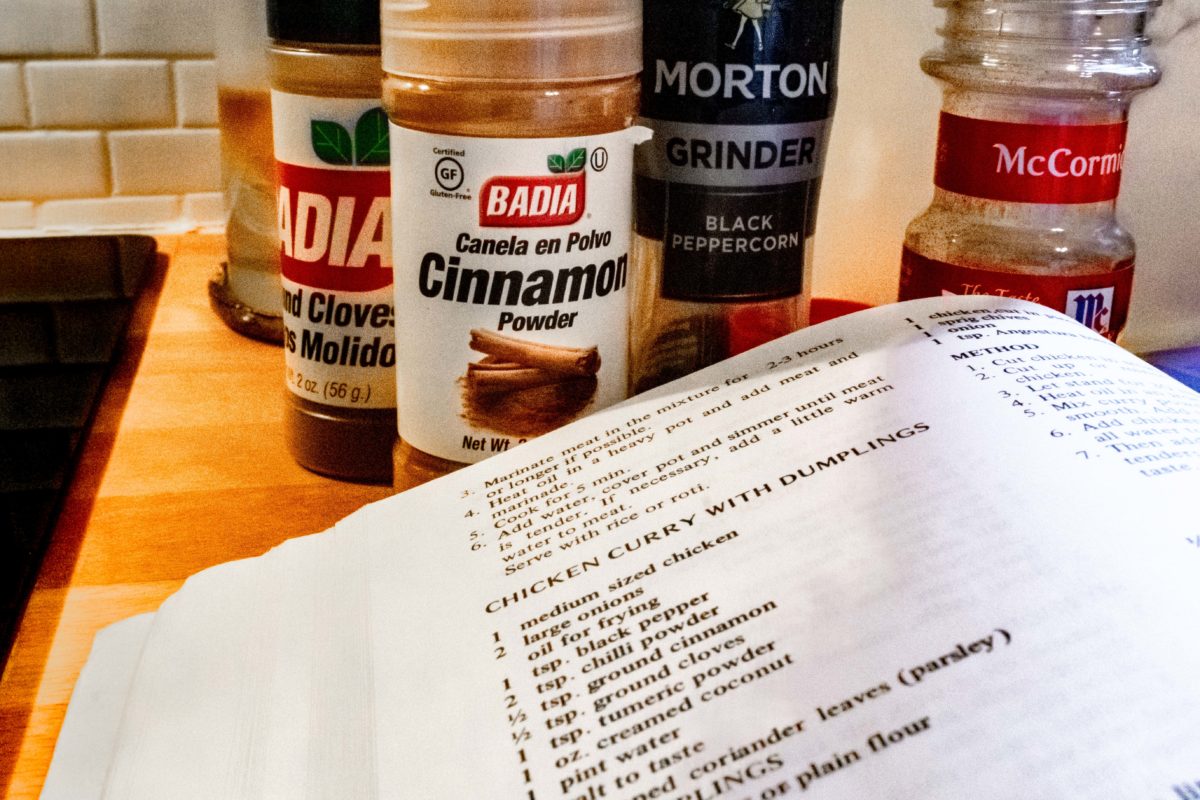 Now, before I get into the nitty-gritty of this cooking adventure, let me just say that this Curry Chicken recipe is pretty easy.
Curry Chicken Ingredients:
1 Medium Sized Chicken
2 Large Onions
Oil for Frying
1tsp. Black Pepper
2tsp. Chilli Powder
1/2tsp. Ground Cinnamon
1/2tsp. Ground Cloves
1tsp. Tumeric Powder
1oz. Creamed Coconut
1 Pint Water
Salt to Taste
I pulled the recipe from the Naparima Girls' High School Cookbook. Every recipe in the book that I've tried is laid out in a plain fashion that's easily understood by a non-expert like me. If you have any feelings of trepidation as I did, well, don't. I did it, so you most certainly can too.
Dumplings Ingredients:
4oz. Rice Flour or Plain Flour
Pinch of Salt
Water to Mix
Also note: The Curry Chicken recipe calls for one (1) medium sized chicken. I took a bit of a shortcut here by simply employing eight (8) chicken thighs. I tried to follow the remainder of the recipe word for word.
Curry Chicken Recipe
After washing your chicken, slice your onion finely and fry 'em up in a little oil. Once they're golden brown, add all of the spices and fry for five minutes.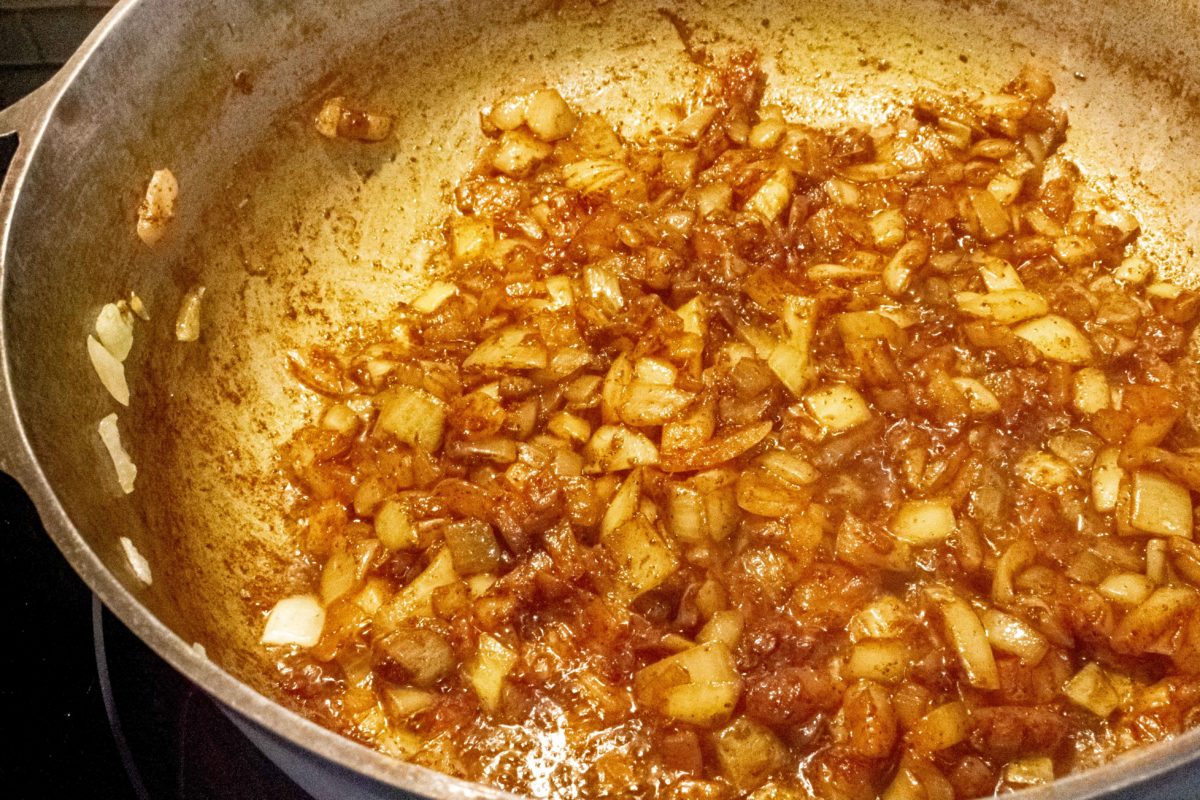 Next, add your chicken and continue frying for another two–three minutes.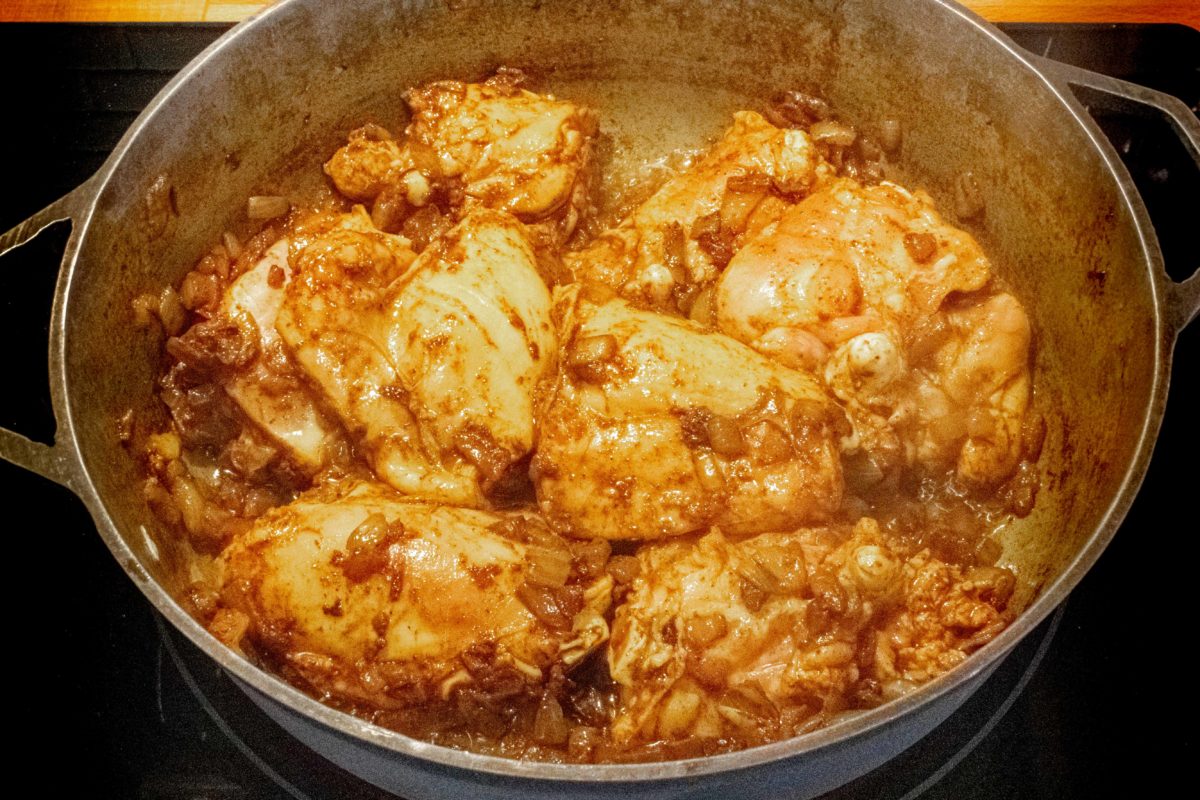 Now you're ready for the coconut milk, water, and salt.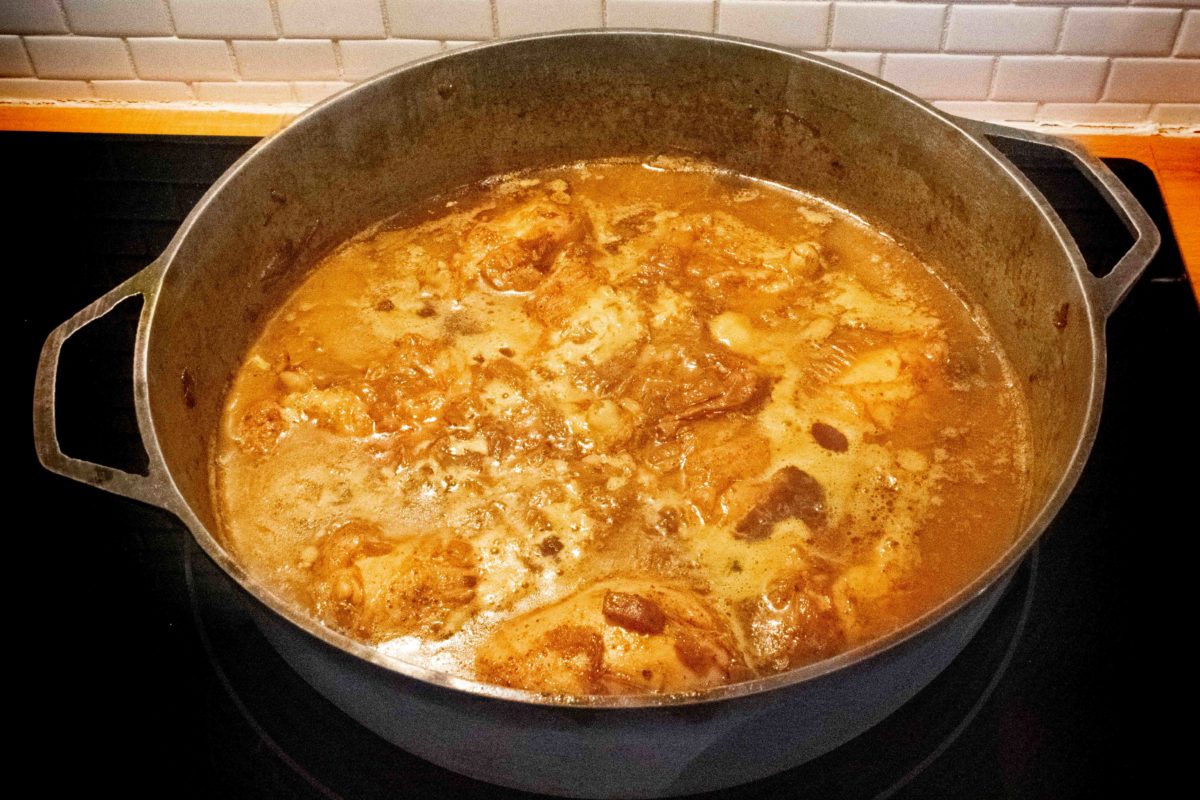 Bring to a boil and then let simmer very gently until chicken is cooked.
Making the Dumplings
While your pot is simmering, mix the flour with enough water to make a stiff paste. Season with salt and shape into small dumpling balls. Place your dumplings into the simmering pot carefully and let them swim around in there for 20 minutes.
Finally, serve over rice and enjoy!
Curry Chicken Tasting Notes, etc.
The most surprising thing to me about this Chicken Curry with Dumplings recipe is the cinnamon. The tinge of sweetness was unexpected, though very welcome. The smell of it frying with the onion and other spices was positively intoxicating!
I could also see adding some additional veggies to give this dish more oomph. Sliced or baby carrots, in particular, would be a great addition to the boil and slow cook simmer stage.
I might also suggest going a tad heavier on the chili powder to create more heat. You know, like Mom used to make…
Bon Appetit!
Related Posts