Deal of the Week: Vacation in Trinidad for $15 a Night – No, Really!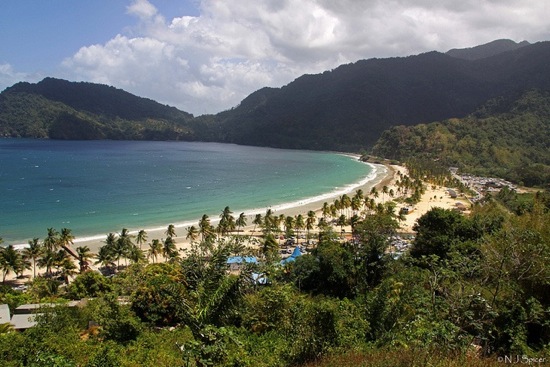 One of the great  benefits to being a West Indian is that no matter where you roam, as long as other West Indians live in the area who know your family, you always have a place to stay. They don't even have to know your family real well either. It's just one of those unwritten rules of regional brotherhood that while stronger back in the day, still persists to an extent today.
I can vividly remember a time during my teenage years in St. Croix when we took in a complete and total stranger visiting from Trinidad. My brothers and I had no idea who he was, and I doubt my Dad did either. I think he claimed to be friends with some distant uncle's mother's best friend, or something like that. Anyway, he stayed for a couple weeks, enjoying endless hours of watching TV, whatever was in our fridge and, as memory serves, not much else.
The guy may have been a bit of a mooch (Dad would probably say worse), but the way we opened our home to him stuck with me. We West Indians don't see eye-to-eye on a lot of things, but we do tend to look out for each other when we can.
Now, you may not be West Indian, or know anyone in the region with even the loosest ties to your family, but did you know that you can opt to travel like a West Indian and stay at the homes of normal, everyday people during your next visit to the islands? Obviously, this type of travel isn't for everyone. Forget room service, fancy turndown amenities and in-room luxuries like this. What you do get – a truly unique and authentic first-hand look at what it's really like to live in the Caribbean – is priceless for the culturally curious traveler.
So, how can you travel in the West Indies like a West Indian? Just visit a cool little website called airbnb.com.
A self-described "community marketplace for unique spaces", airbnb started in 2008, offering people with special accommodations, and those seeking them out, a place to make a love connection. From an initial listing that was, in fact, the founders' San Francisco loft, the site has grown to now cover more than 8,000 cities in 160+ countries.
In the Caribbean, airbnb covers everything from popular tourist hot spots like Aruba, The Bahamas, Jamaica and Puerto Rico, to more uncommon destinations like Anguilla, Cuba, Dominica, Grenada, Martinique, St. Vincent and more.
As you can well imagine, rates range about as widely as the list of destinations. On the low side, though, some of the deals are just incredible. One of the best we found while fooling around on the airbnb site recently is a $15-a-night steal to a mountain hideaway called the El Tucuche Inn located in the Maracas region of Trinidad. As you can see in the photo above, Maracas is gorgeous, lush and tropical. The Inn itself is located in the Maracas Valley just opposite the Tucuche Mountain, one of Trinidad's highest peaks.
Outside of the amazing natural surroundings, what do you get for your $15 here? How about a basic, single room with enough space for three people and daily vegetarian breakfast? It's not the Ritz-Carlton and that's the point. You don't trek up here for frills and pampering. This place is more about nature, relaxing and getting a true Trini island life experience… Sounds good to me!
To book a stay at the El Tucuche Inn through airbnb, click here. To check out everything else that airbnb has to offer, click here.
* The information in this story was accurate at the time of publishing. All rates and specials are subject to change at the travel provider's discretion.
Related Posts