Friday Happy Hour: Gettin' Schooled on Angostura Single Barrel Reserve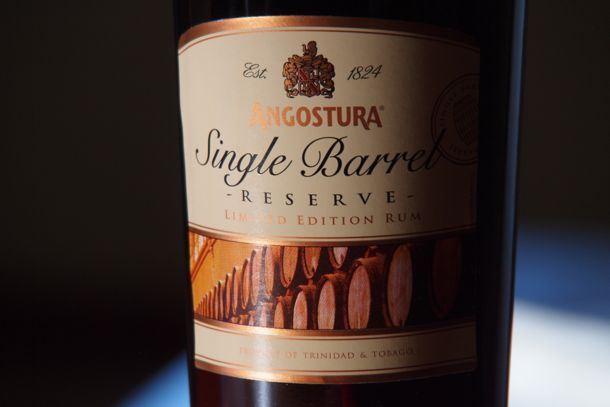 I never liked Angostura Single Barrel Reserve. For me, like most of my fellow Crucians I'm sure, when it came to Single Barrel, there could be only one…
Petty island pride prejudices aside, Angostura's version just never really measured up in my mind/mouth.
Then, last night, while limin' here in Tobago with my brother, Patrick, we put Angostura Single Barrel to a test versus some of my all-time favorite rums. The results…? Very, very surprising.
Let's start with a bit of background. Angostura Single Barrel is at the top end of Angostura's second-division rums, priced at about 50% below 1919, with 1824 towering above them all. (Well, except this one.)
According to my Auntie Marcia, when the young and fabulous of T&T aren't drinking Puncheon, they're reaching for Single Barrel, a nod, I thought, to its good value and the panache of its production. From the label:
This rum is aged in hand picked #1 select oak barrels to guarantee its mellow taste and notes of dried tropical fruits.
Hand picked? Select? #1? All marks of excellence that all party people looking to make an impression can appreciate. But how, we wondered, would this Single Barrel appeal to connoisseurs, and others more predisposed toward the finest blends? To find out, we held a tasting session including a few faves…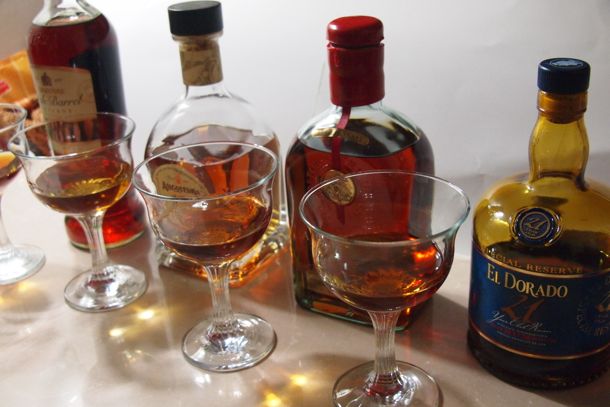 El Dorado 21 was at the top of the class, of course, but 1824 and 1919 were all no slouches. The surprise for me was how well the Single Barrel held its own against these much more mature and celebrated rums.
It's aged for a minimum of five years, three years less than the youngest drops in 1919, but I found the Single Barrel to carry a rich flavor and sophistication well beyond its years. To me, it was like a sweeter, more caramelized version of 1919. Its appearance supports this notion as well, the Single Barrel's darker, amber hues enticing me much in the same way that my favorite Demerara rums always do.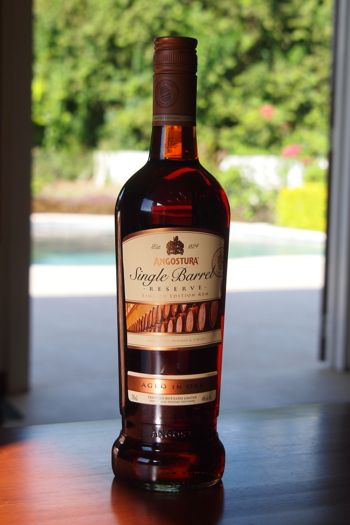 The difference with Single Barrel was in the finish, which seemed a bit more processed than the others. Still, it was fine sipping neat, and a joy with a couple ice cubes as well. No complaints.
Angostura Single Barrel Reserve is a limited edition rum, hand-drawn and aged in a single oak cask formerly used to age Bourbon. A limited number is said to be produced each year, and to my knowledge, you have to visit Trinidad & Tobago to get it. The value you get for your money, in terms of its excellent flavor and flexibility makes it worth the trip, though.
Now, is it better than my home island Single Barrel? That remains to be seen, though you can bet we'll be bringing home a bottle of Angostura Single Barrel to put it to another test once we're back in Florida.
Cheers from Tobago!
Related Posts