Gearing Up For PASSION CARNIVAL, Trinidad 2015 — This is My Year!
At my last birthday, I vowed to "become a better Caribbean man" before another year passed.
Definitely broad and lofty ambitions with lots of interpretive wriggle room! To stay focused, I broke that big goal down into four smaller parts:
1: Learn to sail
2: Learn to fish
3: Learn to play cricket
4: Experience Trinidad carnival.
So, how am I doing? Well, my sailing lessons were completed in epic fashion and fishing has become a staple of my most recent trips. As for cricket, that remains on the back burner.
Why?
During the months of January and February there's only one thing on the mind of most West Indians everywhere: Carnival! More specifically, the granddaddy of all Caribbean Carnivals, Trinidad Carnival!

Perhaps Steve put it best:
Just as every able-bodied Muslim with the means to do so is required to make the holy pilgrimage to Mecca at least once in their lives, so too should every West Indian trek to Port-of-Spain for Trinidad Carnival, at least once, to cross the Savannah Stage.
This year is my year!
And what better band (carnival troupe) to team up with than PASSION CARNIVAL? In just their second year, this new group has been making waves with their theme for 2015: Neverland. The tagline:
Come Away With Us.
Just take a look at the launch video:
Come away with them? How could I say no!? They go on to explain:
Neverland provides a ready escape from the banal aspects of daily life. In Neverland, you are free to be yourself without any hindrances of the real world. Neverland is T&T Carnival.
I couldn't have asked for a more appropriate theme for my first carnival. And from the looks of their launch video, I couldn't have asked for a sexier theme, either!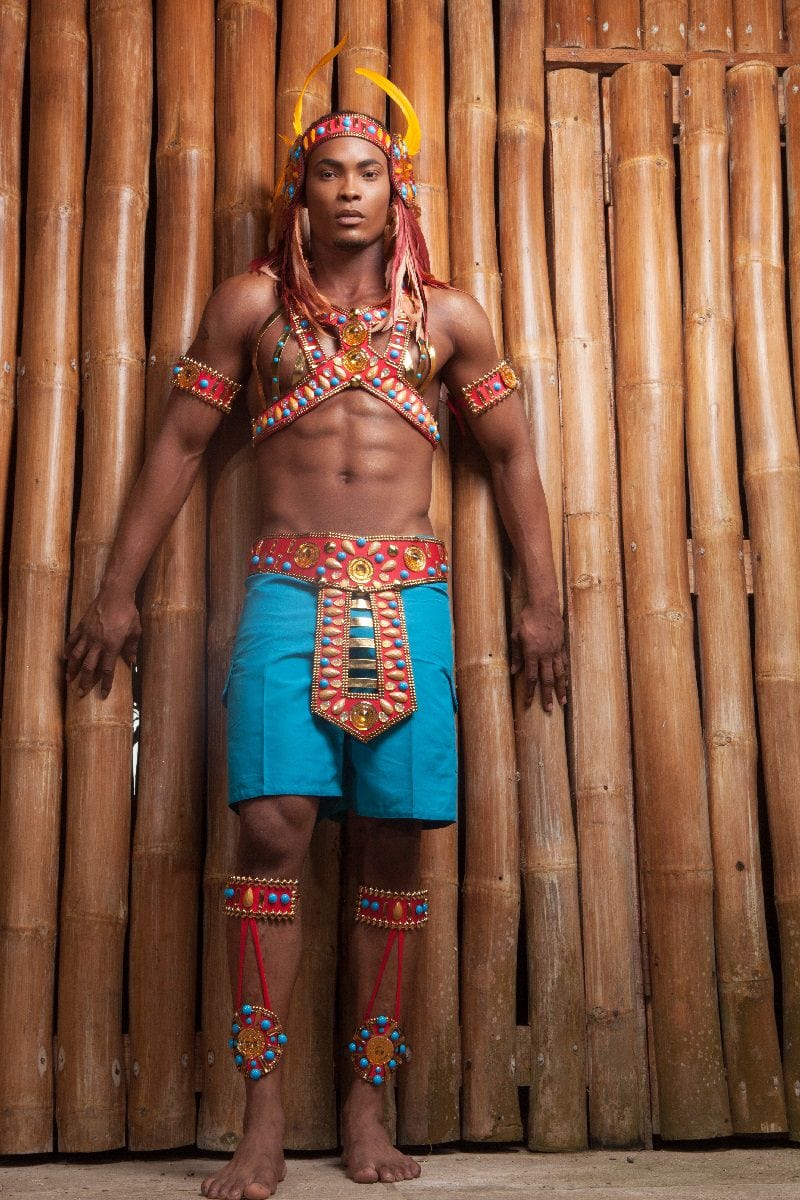 Thanks to JetBlue's daily non-stop flights to Trinidad (also in its second year), getting to carnival will be a piece of cake. (I even hear that the feteing began on the flights!)
Getting my body in shape to look great playing mas in my Lost Boys costume is another story! While I did notice some spray on abs in the video above, I don't think they'll be providing that service on de road. Maybe this'll help…
Oh well, wish me luck!
(I think I'll need it.)
Oh, and for your viewing pleasure, here are other costumes my fellow passionate players will be wearing:
Related Posts