Manzanilla Beach, Trinidad Magical Photo-Op
Most travelers don't typically consider Trinidad for sun, sand, and sea beach fun. You know, the kind that attracts the lion's share of visitors to the Caribbean. Manzanilla Beach, though, suggests that they ought to.
Trinidad boasts 260 miles of coastline. A good bit of it is sandy. Better still, a lot of it remains devoid of the mega-resorts you find limiting access to the choicest swaths of shore and surf elsewhere in the Caribbean. Among the best of these beaches is magical Manzanilla.
Located about 90 minutes drive time southeast of Port-of-Spain, Manzanilla is manna for anyone seeking the special type of seclusion that can only come from 17 uninterrupted miles of breezy, palm-lined, and virtually empty beach.
Empty, that is, aside from a few stray dogs and a wide assortment of sea and wetland birds. Among them: pelicans, frigates, laughing gulls, herons, egrets, and sandpipers like these…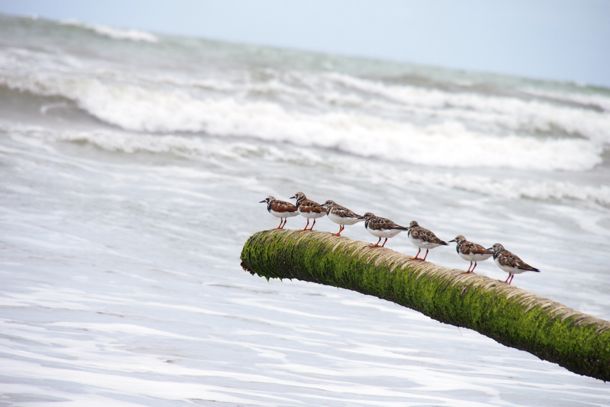 Felled palm trees, like the one upon which these guys are perched, also made for some dramatic pics. An overcast day, like the one we enjoyed, only heightened the effect…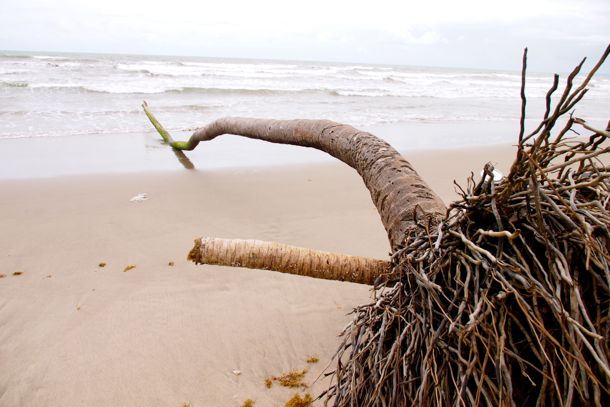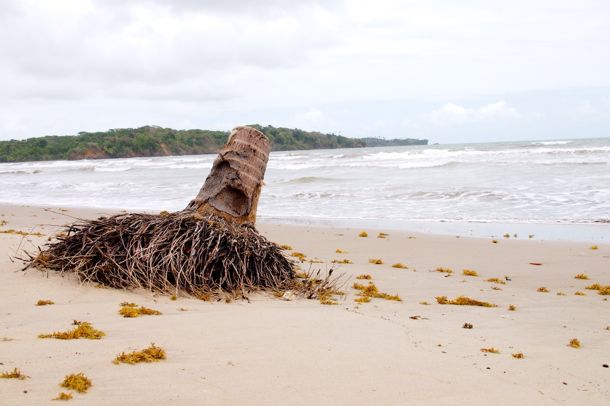 When Patrick and I arrived here on an April Saturday in 2014, it was almost hard to believe. You just don't see such long stretches of sand with such little development in much of the Caribbean anymore. Stepping onto the sand and taking in the surroundings, I felt a tangible sense of being in on a great secret. One reserved for the more intrepid, or local, among us.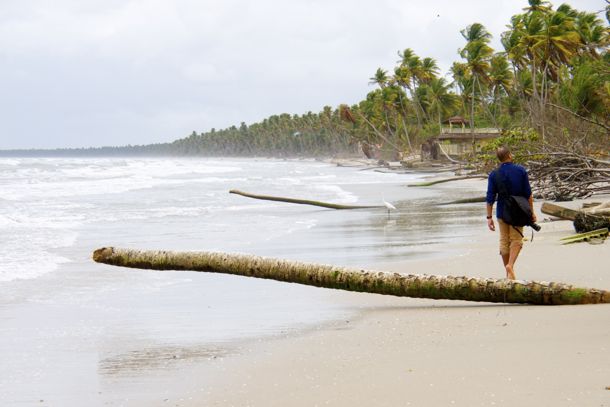 At the same time, though, we found lifeguards on-duty at the northern section of Manzanilla. So yeah, you're not completely off the map here.
There are a few small guesthouses and private homes on/near the beach too. Public restrooms and changing facilities, a small hotel, ruins of former beach cottages, and a cool beach bar round out the facilities.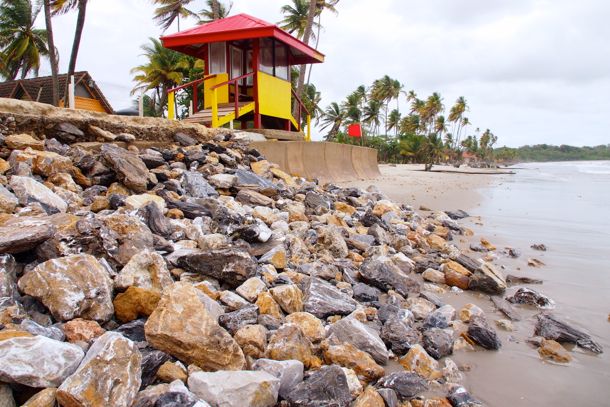 The sand is more brown than white, and like most Atlantic-facing beaches Manzanilla could use a bit of a clean-up. For beachcombing, general liming, escaping the crowds, pure relaxation, and photo fun, though, Manzanilla is perfect.
Related Posts