Meet The Buffalypso, A Beast of Burden That's Truly Trini to de Bone
Many of the best, most endearing things about the Caribbean originated in Trinidad. Steelpans and Calypso music, limbo dancing, roti, the asphalt that you drive on everyday, Carib beer, my ancestral Bennett family – Trinidad is the birthplace of them all. It is another Bennett, though (another Stephen Bennett, no less), who we have to thank for the handsome guy pictured above. That, dear reader, is a Buffalypso.
The name is a mashup of "buffalo" and "calypso," the latter denoting the fact that these beautiful creatures could only hail from Trinidad. The breed was developed in the early 1960s by Dr. Stephen Bennett, a pioneer of the veterinary sciences born in Princes Town in 1922.
The son of an ex-jockey, trainer, and dairy farmer, Dr. Bennett would've been very familiar with issues of disease among the work animals introduced to Trinidad over the years. Tops on the list: the Indian water buffalo, an unreliable staple of the sugar plantations owing to their susceptibility to tuberculosis.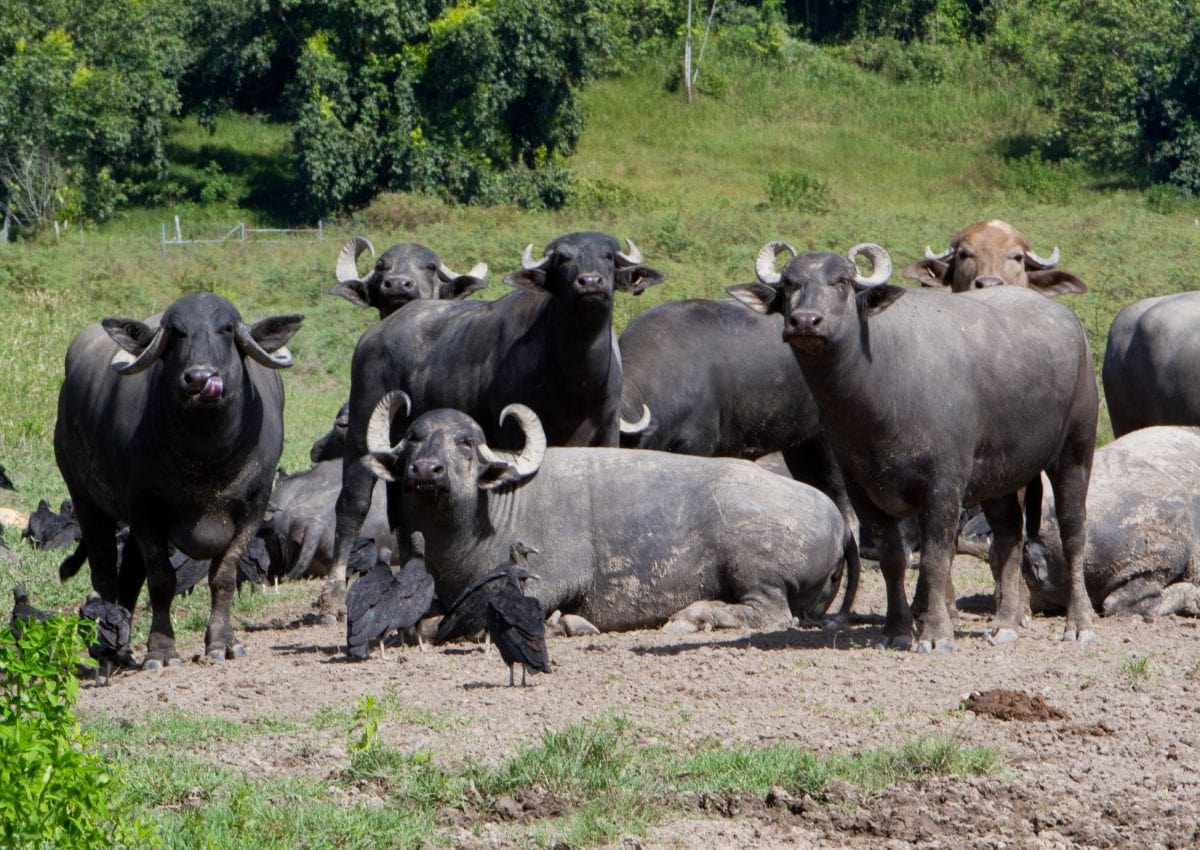 After studying veterinary medicine overseas, he retuned to Trinidad in 1948 and quickly became known as a leading expert in the care of cattle, horses, mules, dogs, and cats.
It was his work developing the Buffalypso, though, that would make Dr. Bennett a legend.
Employing selective breeding techniques among the hardiest of Indian water buffalo, Dr. Bennett's Buffalypso (Bubalis bubalis) would prove to be one of the most disease-resistant beasts of burden in the world. It is the exceptionally thick, virtually parasite-proof skin of the Buffalypso that makes it unique.
No surprise: that the same skin is used to produce some of the world's finest leather goods – belts, shoes, handbags.
Buffalypso meat and milk are also said to be of exceptional quality, something I hope to put to the test when next I'm in Trinidad.
Of course, you don't really have to wait for a return trip to the island to get acquainted with these handsome devils.
Like Calypso, roti, and other uniquely Trini creations, Buffalypsos have also been exported to other parts of the world. Look for them in Argentina, Brazil, Venezuela, Colombia, Italy, Cuba, Costa Rica, and even the United States.
Related Posts