Peardrax Sparkling Pear Drink, Trini to the Bone?
There's a sentiment in the Caribbean that people or things originally from the islands are inherently better than transplants. That those "bahn here" (born here) should get more respect than those from abroad. I've certainly used this prevailing mindset to my advantage in the past to go places and experience the Caribbean in ways that would be more difficult for others, but with some openness and time, anyone or anything can be adopted into the island way of life. Just look at Peardrax.
This sparkling pear drink has been a staple of my diet since my days growing up on St. Croix. It's a little sweet and a smidge syrupy, but when you get an ice cold bottle, you'll find it's extremely refreshing with just enough pear taste in the mix. This unique flavor has garnered Peardrax an integral place in the culture of Trinidad and Tobago. You'll find it in every store all across TnT and throughout the Caribbean… But Peardrax was not "bahn here."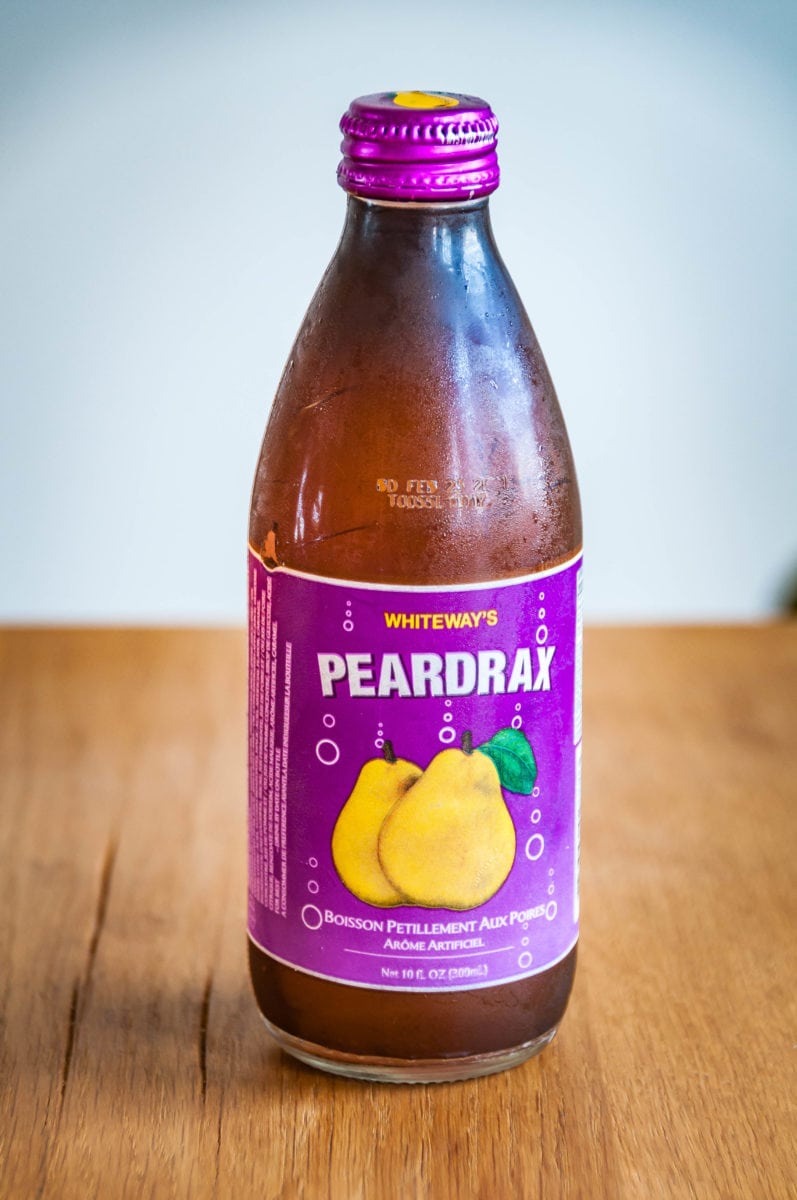 Nope, this West Indian staple was born in Whimple, United Kingdom – current population around 1,600. (Really, how could Peardrax be born in the Caribbean when Pears aren't even native to the region?)
In a small East Devon village sometime in the 1800s Whiteway's (a now-defunct cider company) created the lightly fermented pear beverage West Indians know, love and call their own. From there, Peardrax grew and grew in popularity within the UK until in the 1960's and 70's it reached the zenith of its cultural status. It was in the hands of children all across the land, but something happened… It began to decline in popularity. Finally, in 1988 it disappeared from UK shelves altogether.
Luckily, during the decline and subsequent pulling of the product from the UK market, the rights to the drink changed hands a number of times ending up with the Gaymer Cider Company (the UK's second-biggest cider maker) ensuring that the Pepsi-Cola Trinidad Bottling Company could continue producing the adopted beverage.
A true Trini that, like most, can trace its roots to the UK.
Can't find any in your area? Order Peardrax online.
Related Posts