Checking Into the Somerset on Grace Bay, Turks & Caicos
I detected the first hint of the upscale difference that lay in store for me at The Somerset on Grace Bay immediately upon entering the reception area for the very first time. It was right at the door, surprising, utterly intoxicating… invisible.
What is that marvelous smell?
A short, angelic woman approached offering a cool welcome towel, smiled slightly, and said…
Eucalyptus.
Only she didn't so much say it as she sang it… softy… sweetly, the syllables floating delicately off her lips, blending in the air with the exotic perfume before falling gently on my ears, her one word a light caress; the faintest of verbally communicative kisses. I had been on the property for mere seconds and already it was clear – I was in for a treat.
That The Somerset should engender upscale impressions in such short order is really no surprise. The property's location right in the heart of Grace Bay says luxury all on its own. Then you have surroundings like this…
Beds like this…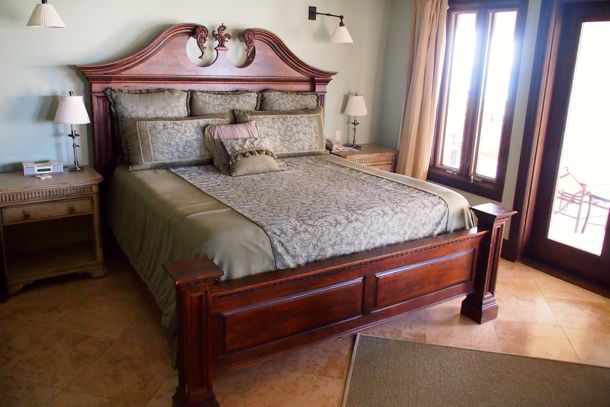 Or these….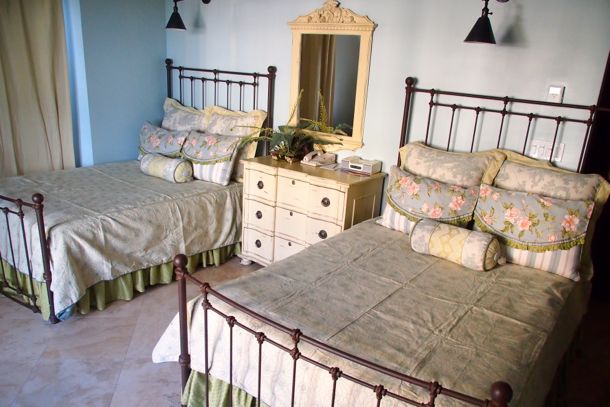 And gourmet kitchens like this one…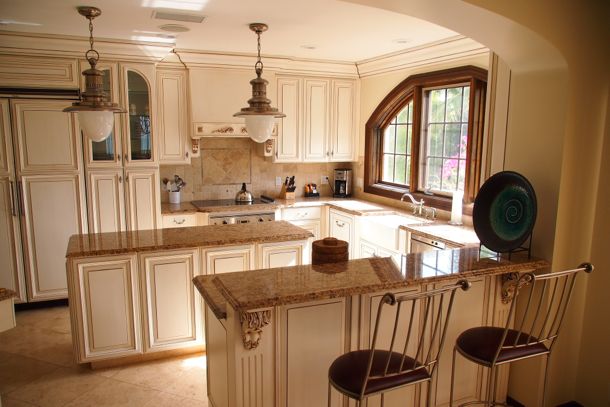 You don't find such elegant appointments in just a select few accommodations here either. Oh no. Every one of The Somerset's 53 extremely spacious (1,400 square feet minimum) villas and suites are similarly luxurious. At the same time, though, they're all a tad unique, each unit reflecting the individually impeccable tastes in art and design of their separate owners.
All of this fancy stuff is great, believe me, but the things that really shine about The Somerset are the little touches, like the eucalyptus scent that so enraptured me on arrival, and the warm and friendly service of its staff. You won't find any stuffy or pretentious servers, management, or bell staff here; just real, genuine, and gracious folks determined to ensure you have the time of your life in Provo.
This extends to everything from recommendations on Provo's more colorful beach bars, to weekly parties in the sand, and even in-room chef and shopping service so your suite or villa is fully-stocked and you're always well-fed during your stay – the perfect mix of fun and luxury. Or, as another guest on-property during my stay shared:
It's upscale, but very relaxed; more intimate than other luxury properties.
This makes The Somerset equally ideal for couples and families alike, the latter no doubt often affording themselves the luxury of available babysitting services or The Somerset's comprehensive (and complimentary) Caicos Kids Club so as to get on like the former.
The Somerset also works well for active travelers. I found a tidy gym tucked away in the basement of the main reception building, but with the jogging opportunities provided by Grace Bay's five miles of powder-soft sand, I doubt that the treadmill here ever gets much work.
Another great workout option is the on-site reverse-current lap pool pictured up top. The only such workout pool of its kind in the Turks & Caicos, this slim stretch of fresh water extends 138 feet perpendicular to Grace Bay, making it also the longest pool in the country. There's beats beneath those waters too, as an underwater sound system keeps swimmers singing as they stroke.
So yeah, there's a whole lot to love about The Somerset, though it all starts with great people like Charlene at the front desk and the wonderful scent of eucalyptus that will put you instantly at ease…
For rates and more information, visit The Somerset website.
Related Posts