Deal of the Week: Free Nights at The Somerset on Grace Bay, TCI
If you're lucky enough to arrive at a resort as posh and nice as The Somerset, in a beachfront setting as idyllic and awe-inspiring as Grace Bay, believe me, you'll want to stay as long as you possibly can. Thankfully our great friends at The Somerset are making it easy and more affordable to squeeze at least a couple extra days into summer stays here.
Through September 1, 2014, The Somerset is offering a new Summer Savings promo, affording all of us value-conscious travelers with two free nights on any seven-night stay!
The savings don't stop there, though. Remember that Tuesday Night Beach BBQ Party I enjoyed while staying at The Somerset last summer? The food and good times in the sand and under the stars costs your typical resort guest a cool $50 per-person. Book your seven-night stay under the Summer Savings promo, however, and you'll be partying for free!
The Somerset is also throwing in daily complimentary breakfast and personal water sports lessons and unlimited equipment usage covering paddleboarding, Hobie sailing, or windsurfing (a value of $80).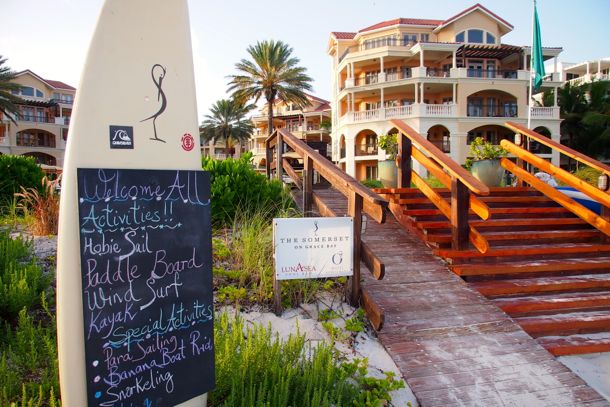 All Summer Savings incentives are offered in addition to the lengthy list of free amenities all guests always enjoy at The Somerset. (See the full list here.)
The Summer Savings offer is available for stays in any of The Somerset's villa accommodations, ranging in size from a 1,400 square foot one-bedroom villa up to a 5,300 square-foot five-bedroom penthouse. Rates for a seven-night stay start at $3,000 for a one-bedroom garden-view villa that can accommodate two adults and two children, ages 12 and under. Taxes and service charges are extra, and some restrictions may apply.
For reservations and more information, visit The Somerset online.
* The information in this story was accurate at the time of publishing. All rates and specials are subject to change at the travel provider's discretion.
Related Posts