Bugaloo's Conch Crawl for Breezy Good Times on Provo
Sometimes, even for the most intrepid of travelers, it becomes hard to break out of old habits, branch out and away from familiar, though uncommon discoveries of the past, and find new things. Such was the case for me on my last visit to Provo when my friend Bob Davies, an island resident at the time, suggested we check out a new conch and rum hot spot called Bugaloo's.
If you know me, then you already know my usual go-to hot spot for conch and rum in Provo – Da' Conch Shack. Great people, an incredible rum selection, succulent conch, and a super-strong rum punch make this place a MUST for me any time and every time I touch down in this corner of TCI.
I was a little reluctant to stray too far from Da' Conch Shack's winning combo of charms seemingly tailor-made for me, but Bob had never steered me wrong before.
So, off we went, away from my palatial digs at The Somerset on Grace Bay, back toward the airport, then south to Five Cays Settlement.
Where's that? Well, it's certainly not much on the general tourist track.
Part low-rent residential enclave, part commercial district, and altogether very local; posh and picture-perfect Grace Bay it is not.
The humble entrance to Bugaloo's suggests as much…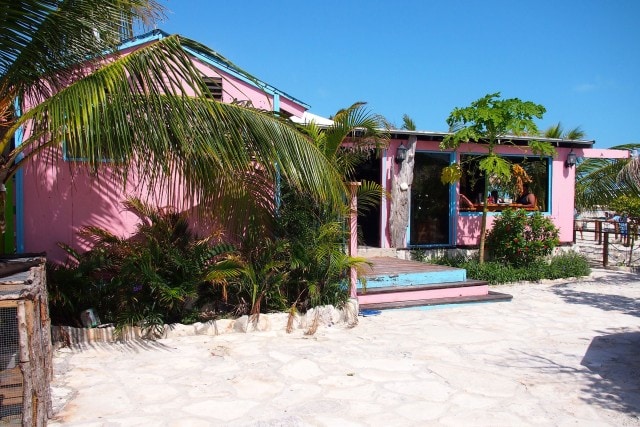 …though the expansive seaside seating area…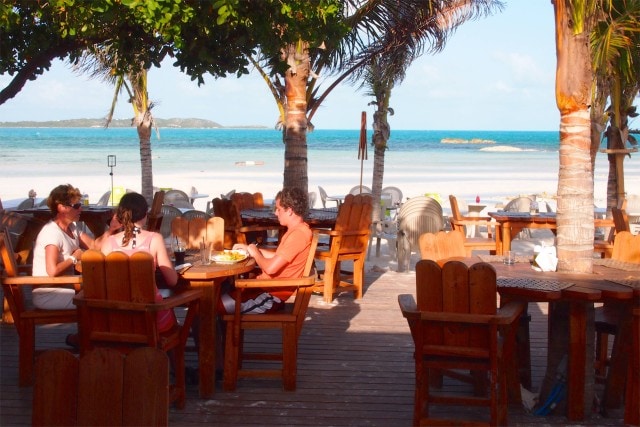 …and the sweet beach it fronts suggest otherwise…
It only took me a few minutes to get hooked on Bugaloo's during the first of what would turn out to be three different stops we made here during my brief four-day visit to Provo. It was late on a Saturday afternoon. A local band was playing as a large group of locals and visitors in-the-know reveled in the atmosphere.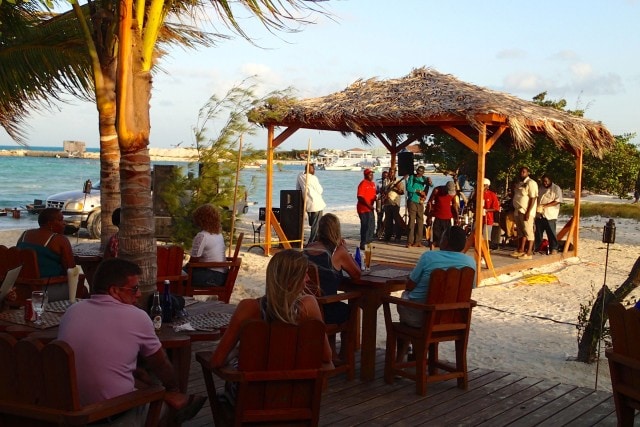 As for me, I quickly found myself reveling in Bugaloo's fantastic rum selection. Like Da' Conch Shack, Bugaloo's carries a wide selection from rum-producing paradises both near and far.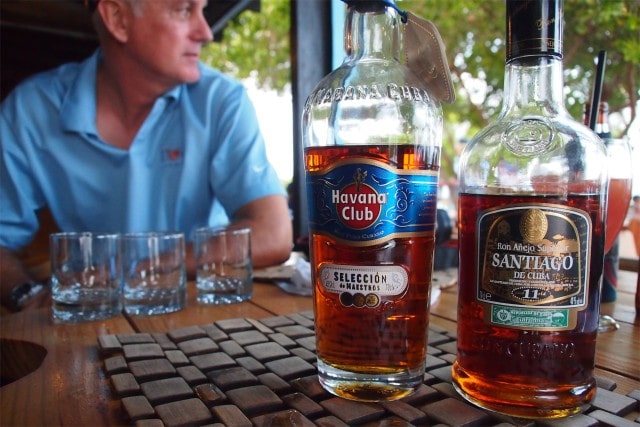 Rum is one thing, but any conch place worth its mettle has to serve up some tasty, super fresh conch salad, right? Once again, Bugaloo's blew me away, serving me this nice portion of conch…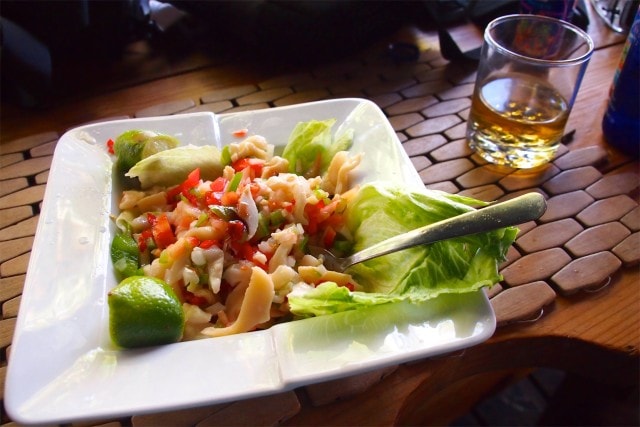 …just a few minutes after it had been pulled from the shell, cleaned, and pounded by my new friend "Bones" here…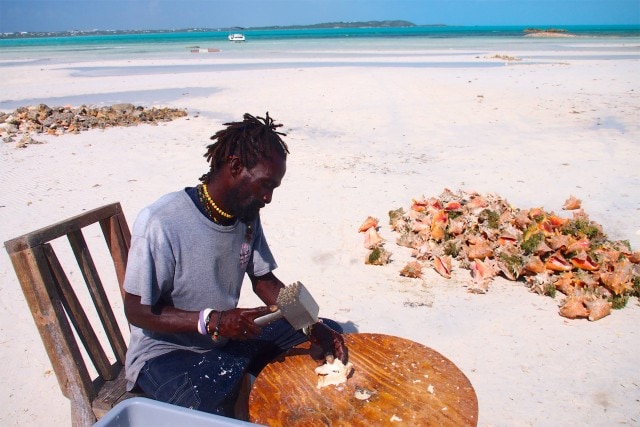 In food, rum, and fun, Bugaloo's was proving to be the equal of Da' Conch Shack to me, but the thing that really put the Bugaloo's experience over the top for me was the breeze.
I didn't even really notice it during that first visit, so overwhelmed were my senses with all that great rum, conch, and music. On each subsequent trip to Bugaloo's, though, I became keenly aware of how cool it was there, despite the warm, mid-summer temps.
Great rums, even better conch (and this exotic dish), friendly service, an amazing beach location, and a sweetly cooling offshore breeze that never seems to stop have made Bugaloo's Conch Crawl my other go-to limin' spot in Provo.
Bugaloo's is open every day beginning at 11 am. The kitchen closes at 10 pm, but the bar tends to stay open a bit longer, depending on the crowd. To join the party at Bugaloo's online, "Like" them on Facebook here.
Related Posts