On-Site Provo: Discovering The Ancient Rock Carvings Atop Osprey Rock
If you're ever in Providenciales and staying on Grace Bay, where most everyone stays here, you might be forgiven for never taking in the view pictured above. I'm at The Somerset Resort right now and believe me, I DON'T WANT TO LEAVE!
The beach itself simply defies description, while the resort is one of those special few places that actually combines warm, authentic hospitality and service with stylish, elegant trappings across all rooms and common areas.
Not only will you not want to leave, the staff here will make you feel like they want you to stay just as much!
Yeah, it's that special (MUCH more on The Somerset another day), but let's get back to that view. I got a chance to enjoy it this past Sunday while in search of one of the few remnants of colonial times on Provo – the ancient rock carvings atop Osprey Rock.
To say that Osprey Rock is located in a remote part of Provo would be a bit of an understatement. It's located on the extreme southwestern tip of the island at the end of the long, bumpy road to South Bluff.
Part dirt, part gravel, part big car-eating rocks, this road definitely requires a 4×4 to traverse.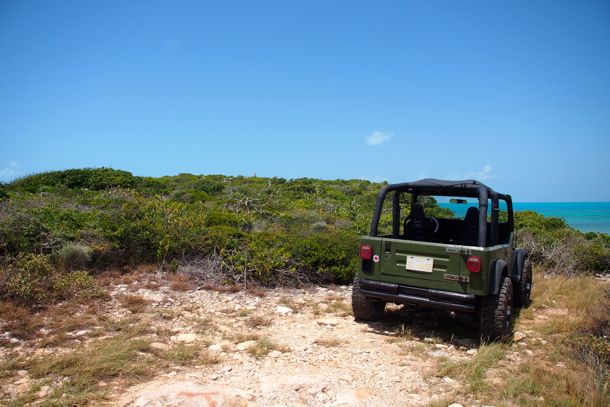 At the end, though, you'll come to a modest promontory. To the right, there's this absolutely pristine and empty beach…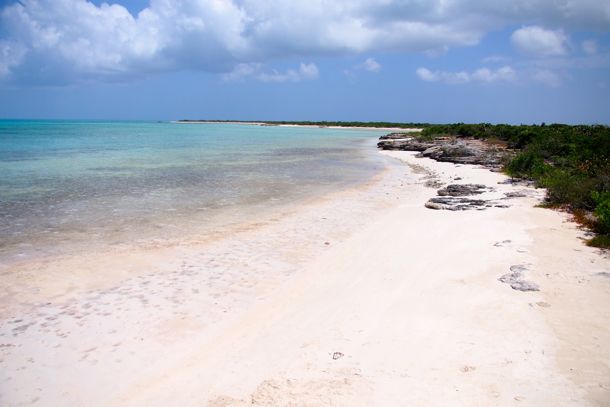 To the left, a slight path will lead you through the thicket, over some jagged ironshore to the top of Osprey Rock.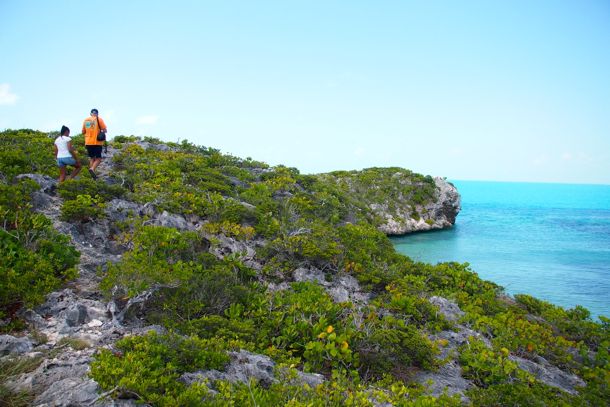 There, you'll find old carvings like this…
Researchers have determined that the St. Louis was sailing from Boston to New Orleans when, on August 30, 1842, she burned and sank. All 24 aboard were rescued by another ship called Impulse, which later wrecked along the Caicos Reef on September 3rd while still carrying the 24 sailors from the St. Louis!
There are many other carvings like this atop Osprey Rock, the oldest dating back to 1791. Each bears its own ancient mystery to further explore online, or in talking with the locals during your time in Provo.
Some say the carvings were made by pirates or shipwrecked sailors. Others, by look-outs noting directional signs like this one…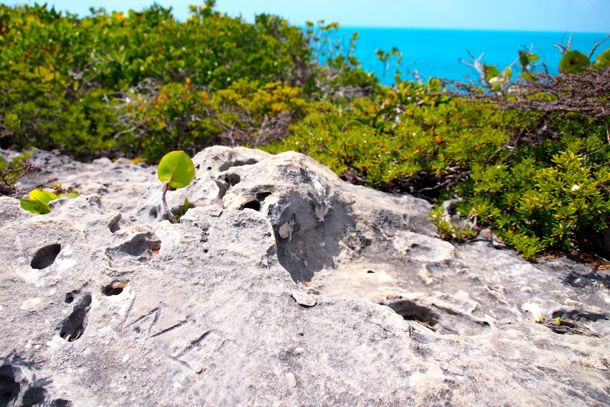 No matter the source, the carvings serve as an interesting window into Provo's past; something well worth discovering if you can pull yourself away from Grace Bay…
Related Posts