On-Site Provo: Rising with the Dawn on Grace Bay, Turks & Caicos
I am most definitely NOT a morning person. That goes double when I get to stay someplace as pleasantly posh as The Somerset on Grace Bay, Turks & Caicos.
Many were the comfy corners strewn throughout my expansive 2,500 square-foot one-bedroom suite (the smallest room category at the property, I might add) where a body could catch some Zzzz's, not the least of which being this amazing bed…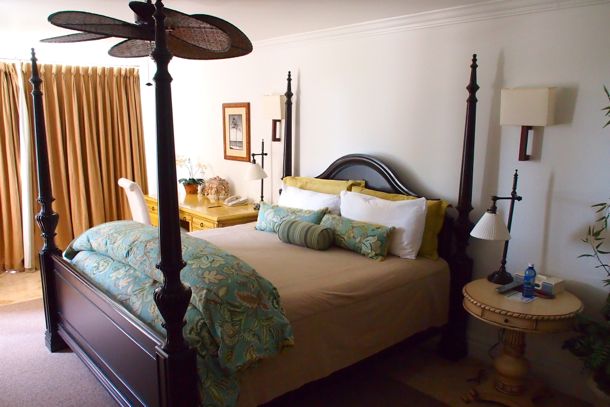 Oh yes, we made fast friends this bed and I, her loving embrace yielding as sound a series of sleeps as I'd experienced in a long, long time. No tossing. No turning. Just sweet, sweet sleep.
So soundly and marvelously did I sleep here, in fact, that on my first morning in Provo I actually arose at 5:30am!
No alarm went off. There wasn't any thunder either. No loud trucks, no falling palm fronds… nothing. I was wide awake, though. Fully rested too, thanks to my dream bed. So, I decided to strike out onto the beach and greet the day.
Grace Bay is easily among the most famous beaches in the Caribbean, if not the entire world. The rep is well-deserved, of course, but also tends to attract the types of crowds I'd just as soon rather just avoid. During the earliest hours of the dawn, however, it was perfect…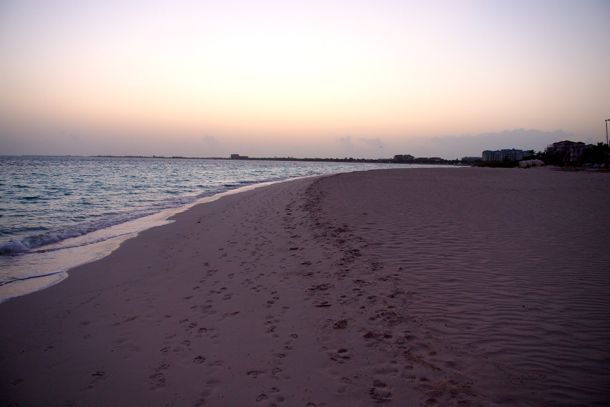 Footprints made in the sand many hours before gave evidence of other life forms in the area, but other than that it was easy to feel like the only person on earth during my walk.
The peace and calm were so soothing, so wonderfully uplifting that I couldn't believe I had it all to myself. Then, things got better…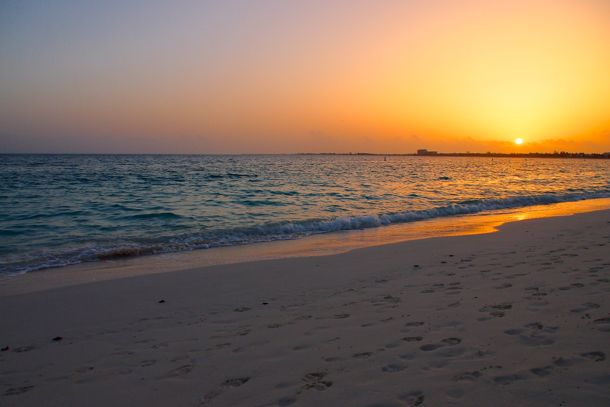 This sight stopped me dead in my tracks. From The Somerset I had walked for nearly 30 minutes toward the sun. I passed no one. I saw no one. The only sounds I heard: all whispers from Mother Nature. It was thrilling in a way a non-morning person like me could've never expected. I'd enjoyed time on Grace Bay before, but experiencing it like this made me feel like I had never really been here before.
As the sun pressed skyward, other folks slowly emerged. Some jogged, a few walked dogs, others made ready for the aforementioned crowds.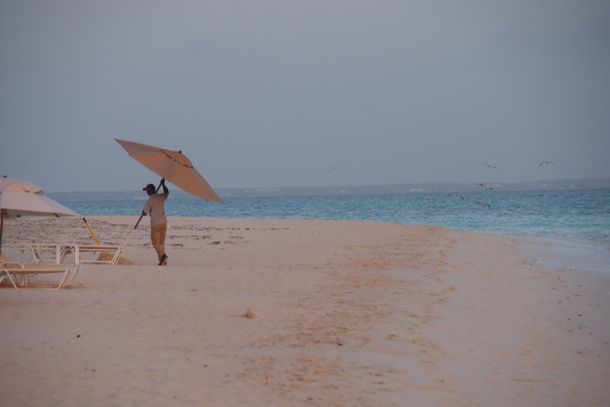 None seemed to give much notice to the miracle unfolding all around them. They'd missed the main event, after all. Somehow, thanks to one very special bed, it had been reserved just for me…
Related Posts