Unpacking North Caicos – August 2018
Editor's note: A little more than two weeks have passed since my birthday escape to North Caicos with the wife and my twin boys. The kids are back in school (9th grade!), while the wife and I are fully back in workmode. Despite this, though, you'll still find us smiling over the extended weekend we enjoyed. Here's a sneak peak at why…
Post-Trip Mood
Utterly and completely rejuvenated. North Caicos is so unspoiled, so fabulously free of crowds (especially in the summertime), tranquil, and stunningly beautiful that it's impossible not to relax here. As a family, this was exactly the type of escape we needed right before our boys started high school. We spent our days beach-hopping and exploring; our nights, cooking and dining together, talking, sharing, and gazing up at the brightest sky of stars I'd seen in forever. It's hard to connect with teenage kids today, what with all the tech distractions and general demands of modern life. North Caicos, and in particular Empyrean Villas, made it easy for us to overcome life and really live.
The Good
Empyrean Villas, our new home away from home in North Caicos. Newly-built (We were their first guests!) and seemingly designed with many of our own personal wants in mind, Empyrean Villas proved near-perfect for us. The property sits just steps from Whitby Beach, among the longest stretches of sand in the Turks and Caicos. The two-bedroom/two-bath layout, with en-suite baths for each of the sleeping quarters, was ideal for our family of four. The 10×10-foot plunge pool was also just the right size. The villas also confine the a/c to the bedrooms. Ceiling fans combine with a wonderfully consistent breeze to keep temps at a comfy level in the living room (Yes, even for August!), lending a very authentic feel of true island living. Seriously, WE LOVED IT HERE.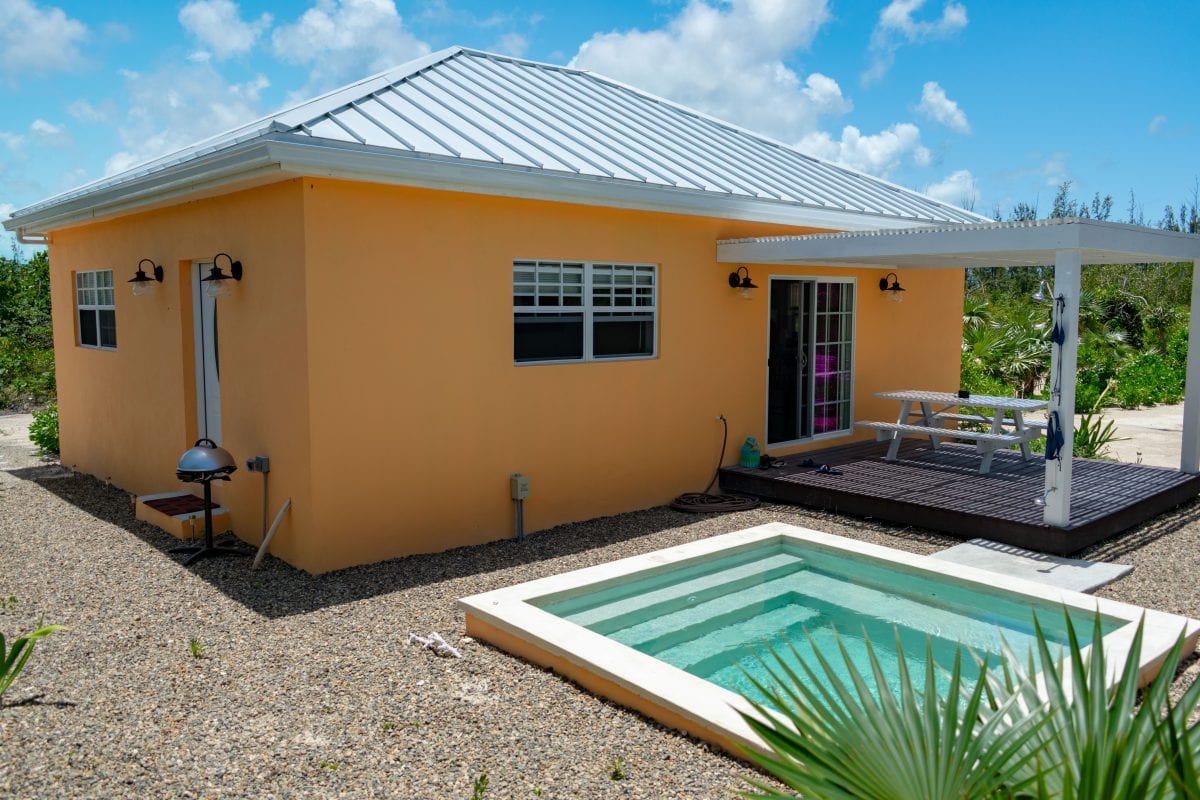 The Great
Miles and miles and miles of pristine, white-sand beaches all to ourselves! North Caicos (44.9 square miles) only has about 2,500 residents, according to locals we spoke to on our trip. Middle Caicos, just a short drive south over this bridge is larger in size (55.7 square miles), but much less populated (less than 150 residents!). During our mid-summer visit it was easy to think that most everyone had left the islands just for us. It was rare to see anyone else on the eight beaches we managed to see and enjoy during our four days here; even rarer to see more than one or two other cars on the road.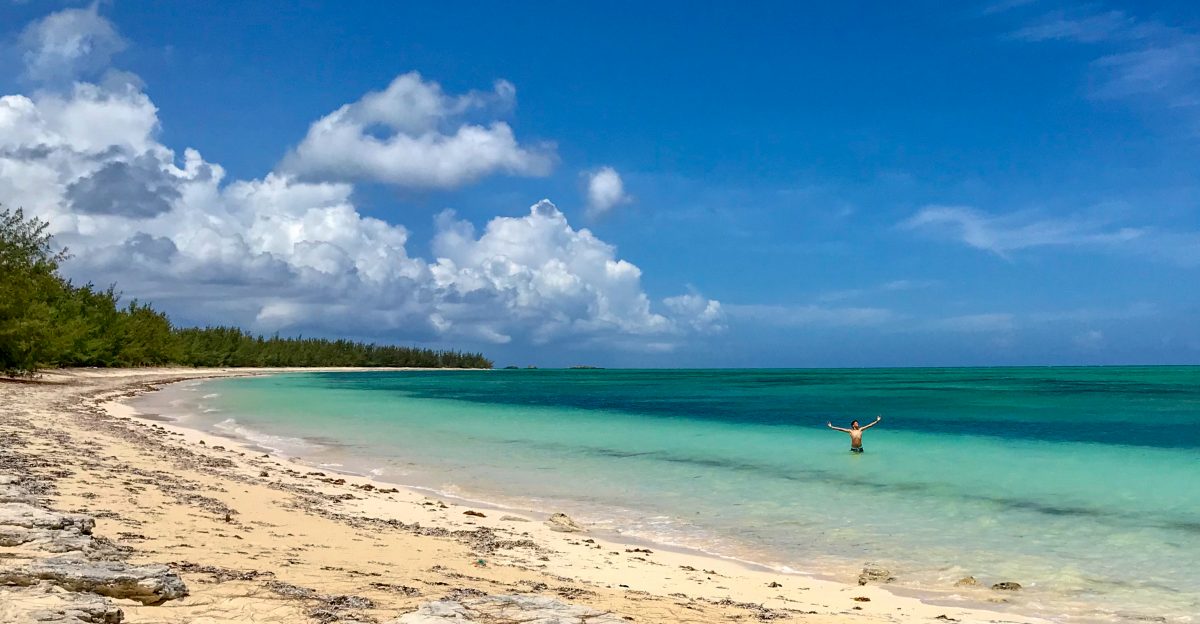 The Bad
Beer is SUPER pricey in North Caicos. A local sin tax dating back several generations definitely discourages you from drinking. Prices on the local Bambarra Rum were pretty much in line with what I'd seen before in Provo, but a six-pack of beer (local beer, mind you) set us back $24!
Tip: Definitely stock up on booze (especially beer) in Provo before you catch the ferry over to North Caicos. 
The Amazing
Waking early and running three miles along Whitby Beach with my boys, catching the amazing sunset over Three Mary Cays, doing a little light spelunking at Mudjin Harbour, dragging the wife on a wading/snorkeling expedition out to a tiny islet a quarter of a mile offshore, that awesome starry sky at Empyrean Villas – this trip gave us all some great travel memories, and maybe, for me, the best birthday of my life.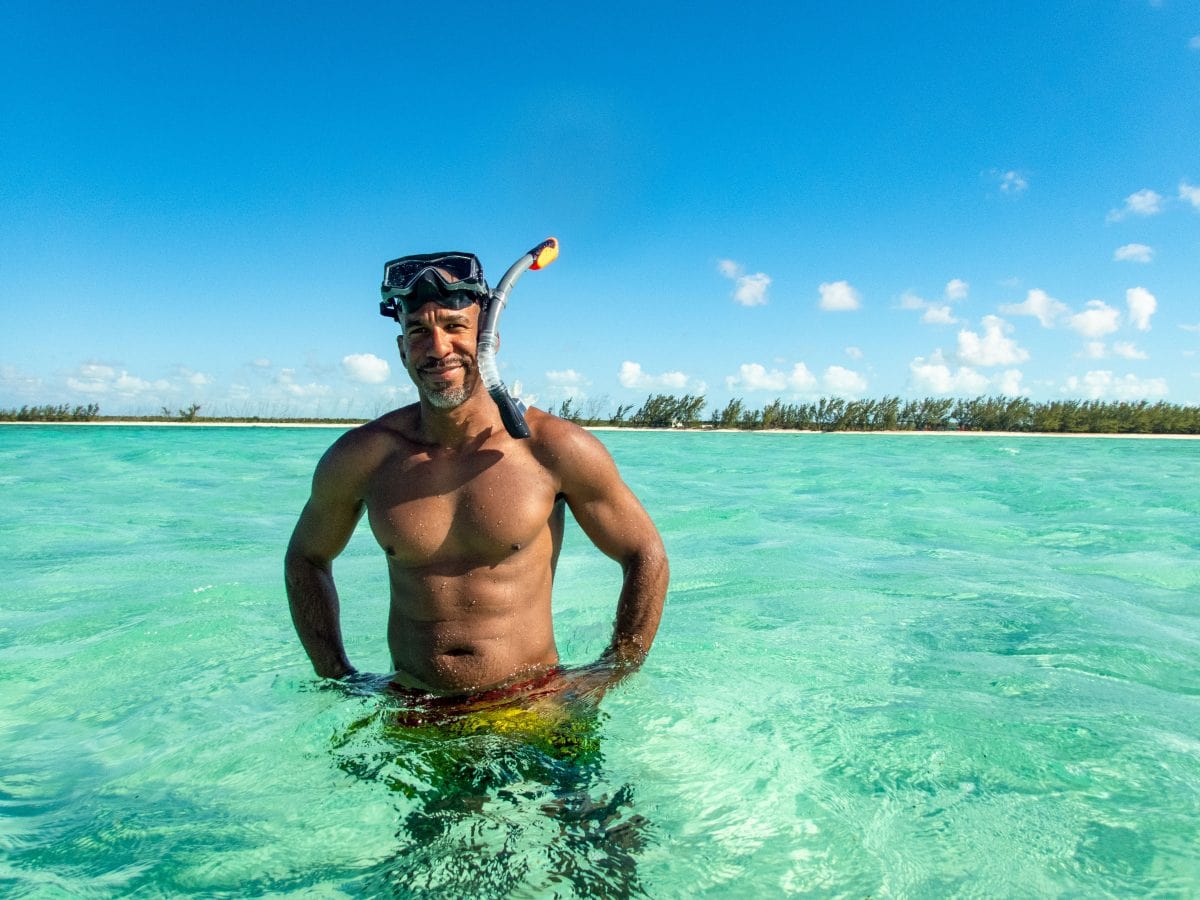 Stay tuned for a whole bunch of stories stemming from this fantastic family trip soon…!
Related Posts