Next up: My Search for the Real Soul of St. Thomas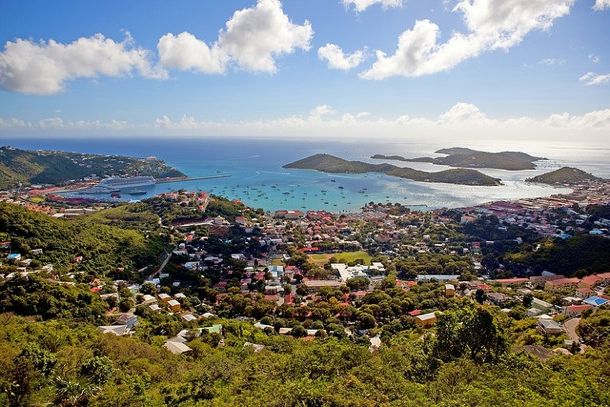 So far this year, our uncommon travels have taken Patrick and me to Barbados for our first trip together since we started this little blog, followed by a solo trip for me to Grand Cayman, and a 10-day sailing adventure of a lifetime in the Grenadines for Patrick. Up next is another quick trip for me to a destination that a few of you may think does not belong on this blog at all: St. Thomas.
Yeah, okay, I hear your groaning, but it's not gonna' change my plans. For one thing, this is a business trip, so I'm happily going no matter what. For another thing, as you may recall, I'm a big believer in the notion that the uncommon exists in ALL Caribbean destinations. It may not be as obvious in the most well-trod of our sunny shores, but I enjoy the challenge of searching it out and sharing it with you.
That hasn't always been the case, though. In fact, on my first trip to St. Thomas, I adopted the tourist herd mentality 100%.
I was about eight years-old at the time, and should've been in school… but my Mom had other plans. Instead of math, reading, science and such, she had me on a seaplane bound for St. Thomas for a day of playing tourist.
We ate at the Arby's on the waterfront, a real novelty for us as there's never been one (at least to my knowledge) in St. Croix. We went to Coral World, which was, at the time, an exciting, new, one-of-a-kind attraction. We even took cheesy photos like this one of me hamming it up in front of a replica Chinese junk that used to take tourists on sunset sails around Charlotte Amalie Harbor.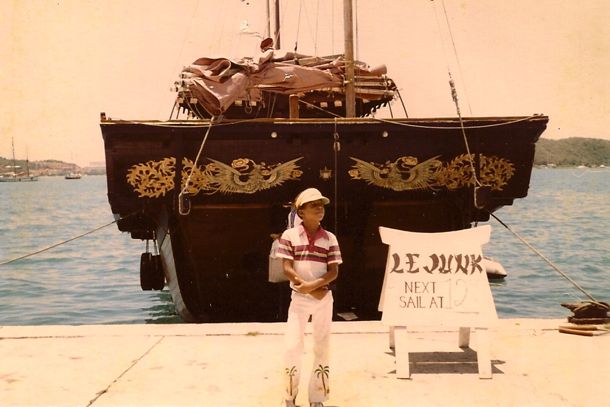 As you can see, we played the tourist role to the hilt, wardrobe and all!
It was fun, but I can't say I got to the know the island any bit more than the millions upon millions of people who've stopped off here on cruises over the years. Even my more recent trips, all business-related, have revealed nothing of the true soul of St. Thomas.
Still, I know it must be there. I mean, if I can find uncommon things to see, taste and do in such touristy spots as Aruba, Grand Cayman and Grand Bahama Island, surely I can find a couple nuggets in the destination that's closest to my home island of St. Croix in terms of geography, politics, culture, etc., right…?
It is with this goal in mind that I board a plane to make my next business trip to St. Thomas today. It's a very short trip (just three days), and it's virtually all business again, but I'm determined to find at least two UC-style experiences to share with you guys upon my return.
Wish me luck, and if you have suggestions, let us know in the comments section below…
Related Posts