Saltfish Pate Recipe – A Taste of The Virgin Islands at Home
Being born and raised on St. Croix in the U.S. Virgin Islands, there are two tastes of home that always transport me back to my days growing up. One, of course, is johnny cakes. But a close second has to be saltfish pate.
Don't get me wrong, I love a good ground beef pate, too. But saltfish pates (pronounced Pah Tays) offer a lighter, fluffier consistency. They're perfect for a hot day on the beach, slipping in your backpack before a hike, a quick breakfast while sailing out to Buck Island, or helping recover from a night spent enjoying a little too much Cruzan Rum.
Normally, these would make an excellent breakfast, but they also are a fantastic lunch, too.
You might also like: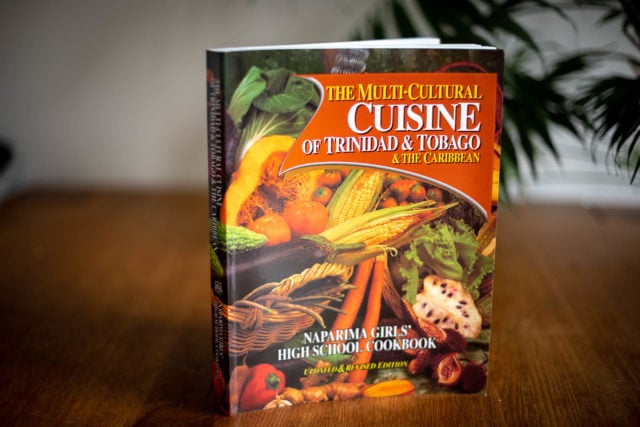 Naparima Girls' High School Cookbook *BEST PRICE*
The Naparima Girls' Cookbook is the ultimate tome of Caribbean cooking that deserves a place of honor in Caribbean kitchens everywhere.
Tips on Making the Best Saltfish Pate
Like many Caribbean dishes that employ a bread-like wrapper, saltfish pates live or die by their dough. They need to be just the right thinness without creating holes for the filling to fall out. And they need to be fried just right so their not soaked in oil and not burnt to a crisp. Shoot for the ever desired golden brown.
The dough is the toughest part, so don't get discouraged if your first few don't turn out perfectly. Trust me, someone will eat them!
As for the filling, the ideal saltfish pate filling should still resemble saltfish! In our travels, I've had saltfish pates where the filling was pulverized into almost a paste. Don't make that mistake.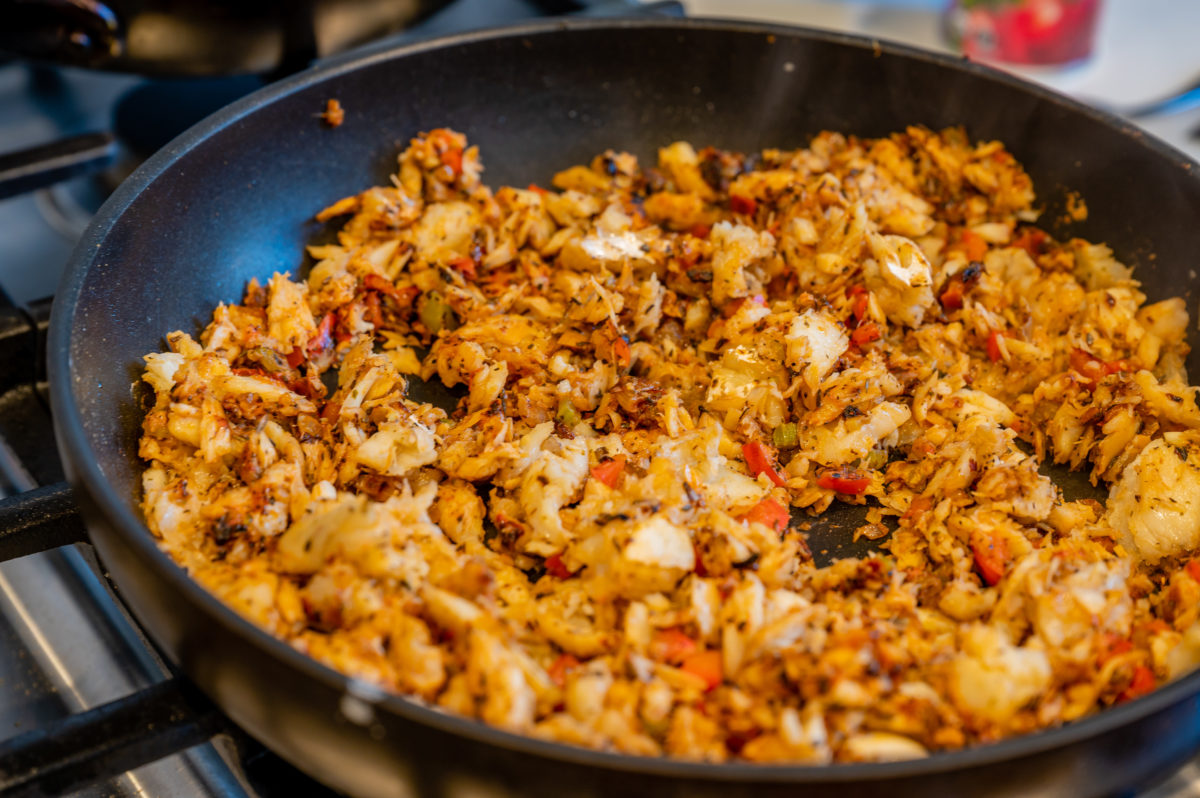 Keep your saltfish and other ingredients recognizable. When someone bites into your warm pate, they should see bits of fish, bits of pepper, and spices while the steam rises out of the interior. Remember, we taste with our eyes as well as our mouths!
This Virgin Islands Saltfish Pate Recipe
Now, there are only a couple of essential ingredients in a good Virgin Islands saltfish pate. To start, you need a great pate dough recipe. And then you need salted cod that's been soaked, crumbled, then spiced. That's it.
However, it's this very simplicity that makes each tiny decision you make special for a flavor that's uniquely yours.
In this recipe, we'll be adding a little tomato paste to help hold our filling together more plus allow our spices to bond better with our fish. Also note that while the scotch bonnet peppers are optional, I highly recommend you experiment with adding at least a little to give your pate an internal heat that will enrich all the flavors.
In the end, part of what makes any saltfish pate amazing is that it comes from you. It's your taste of the Virgin Islands.
Enjoy!
Saltfish pates (pronounced Pah Tays) offer a light, fluffy snack that's perfect for a hot day on the beach, slipping in your backpack before a hike, a quick breakfast, or helping recover from a night spent enjoying a little too much Cruzan Rum.
Ingredients
8 oz Salt Cod
1/2 cup Bell Peppers, Chopped
1/3 cup Celery, Chopped
1/2 cup Onion, Chopped
1 tbsp Garlic, Crushed
2 tsp Thyme
2 tsp Oregano
3 tbsp Tomato Paste
1 tbsp Olive Oil
1/4 cup Water
1/2 tsp Scotch Bonnet or other Hot Pepper, Finely Chopped (optional)
3 cup flour
2 1/2 tsp Baking Powder
1/2 tsp Salt
2 tsp Sugar
3/4 cup Margarine
1/2 cup Water
Instructions
Starting with the dough, mix the flour, baking powder, sugar and salt in a large bowl.
Add the margarine and use your hands to mush it all together until the begins to crumble.
Add the water and continue to mix with your hands until it forms a dough. Set that aside.
On to the filling! Add the oil to a pan and cook the onions, peppers, and celery until the onions are translucent. Around 5 minutes.
Add oregano, thyme, garlic, and tomato paste. Let that cook for a minute.
Mix in your salted cod and let cook for 5 minutes.
Turn your heat to low and add the water and hot peppers. Cook for 10 minutes, or until the water has evaporated.
Divide your dough into 10 equal-sized balls.
One at a time, roll your ball into a flat circle and place your filling in the middle leaving an inch border around the edges. Fold your dough over and press the ends closed with a fork.
Fry in hot oil on both sides until golden brown.
Place on a paper towel-lined plate and allow to cool.S
erve warm. Enjoy!
Related Posts